RICHMOND'S forward line will receive a much-needed boost for its clash against Greater Western Sydney on Saturday, with spearhead Courtney Wakefield returning from a shoulder injury.
Wakefield is one of four changes for the Tigers, with injured duo Tayla Stahl and Kodi Jacques to miss while Meg Macdonald and Stella Reid have been omitted.
The Giants have made four unforced changes after their loss to Carlton, with Rebecca Privitelli and Chloe Dalton returning while Katherine Smith has been omitted.
Fremantle has turned to untried ruck/forward Sarah Wielstra for its must-win match against Melbourne, while West Coast will also have a fresh face in the line-up with young defender Beth Schilling to debut.
The Dockers have also lost two players to health and safety protocols, with important forward Gabby O'Sullivan and the versatile Amy Franklin each to miss the battle of second and third, compounding the loss during the week of Mikayla Morrison (knee) and continued absence of Kiara Bowers (knee).
Matilda Sergeant, Bianca Webb and Wielstra are the Dockers' inclusions against the settled Demons, who made two unforced changes after their round eight win against North Melbourne.
Gabrielle Colvin has been recalled alongside rising star nominee Megan Fitzsimon, while Jacqueline Parry and Tahlia Gillard have been dropped.

01:00



Mar 4. 2022. 6:00 AM

Share via Facebook
Share via Twitter
Share via copy
Link copied to clipboard
St Kilda has made two changes for Saturday's clash against Geelong after losing Rhiannon Watt for the season due to an ACL injury. Lucy Burke has been dropped, with Leah Cutting and Jayde Van Dyk recalled.
The Cats, who made two changes, have lost Olivia Barber after she suffered a head knock in the Cats' win against Richmond.
West Coast has responded to a record 74-point thrashing to Brisbane by making four changes for Saturday's clash against the Western Bulldogs, with debutant Beth Schilling selected and Kellie Gibson among the omissions.  
The Bulldogs have made three changes themselves after a 25-point loss to Collingwood, losing Ellyse Gamble to suspension and Elizabeth Snell to illness.
Saturday, March 5
St Kilda v Geelong at RSEA Park, 3.10pm AEDT
ST KILDA
B: T.Lucas-Rodd 18 R.Ott 20  
HB: B.Jakobsson 8 E.Friend 16 H.Priest – C 14
C: M.McDonald 1 T.White 29 C.Phillips 35
HF: D.Guttridge 5 K.Shierlaw 12 O.Vesely 23
F: C.Greiser 17 A.Richards 22
Foll: L.Cutting 26 N.Exon 15 N.Xenos 27
I/C: J.Matin 19 K.McCarthy 9 J.Van Dyk 36 A.Burke 3 J.Vogt 10  
Emerg: I.Shannon 11 L.Burke 30  
In: L.Cutting, J.Van Dyk
Out: L.Burke (Omitted), R.Watt (Injured)
GEELONG
B: M.McMahon 24 M.Keryk 45  
HB: C.Emonson 16 M.McDonald – C 11 G.Rankin 10
C: N.Morrison 9 G.Prespakis 41 S.Van De Heuvel 27
HF: D.Moloney 4 P.McWilliams 23 R.Kearns 22
F: C.Scheer 14 K.Darby 8
Foll: O.Fuller 13 R.Webster 21 A.McDonald 3
I/C: M.Maguire 7 C.Gunjaca 26 J.Crockett-Grills 6 L.Gardiner 18 J.Ivey 5  
Emerg: G.Featherston 32 Z.Friswell 20  
In: O.Fuller, C.Gunjaca
Out: O.Barber (Injured), G.Featherston (Omitted)
Greater Western Sydney v Richmond at GIANTS Stadium, 5.10pm AEDT
GREATER WESTERN SYDNEY
B: B.Stack 15 A.Lister 14  
HB: T.Evans 18 P.Randall 21 T.Hetherington 9
C: E.Pease 33 A.Parker 3 L.Steane 20
HF: N.Barr 8 C.Staunton 13 T.Mackrill 32
F: R.Privitelli 19 K.Loynes 7
Foll: E.McKinnon 23 A.Eva – C 2 A.Dallaway 30
I/C: C.Dalton 11 G.Garnett 17 R.Beeson 6 J.Doyle 5 H.Zreika 24  

Emerg: K.Smith 4 E.Lorenzini 25  
In: T.Evans, R.Privitelli, C.Dalton, J.Doyle
Out: E.Lorenzini (Omitted), K.Smith (Omitted), L.Stephenson (Omitted), B.Mowbray (Omitted)
RICHMOND
B: S.D'Arcy 12 R.Miller 15  
HB: B.Lynch 32 J.Hosking 11 M.Shevlin 35
C: K.Dempsey 19 S.Hosking 7 T.Lavey 37
HF: E.Yassir 27 M.Brancatisano 5 C.Bernardi 6
F: K.Brennan – C 3 C.Wakefield 8
Foll: G.Seymour 28 E.McKenzie 22 M.Conti 4
I/C: S.Sansonetti 18 M.Kiely 31 S.Molan 1 P.Kelly 14 A.Makur Chuot 34  
Emerg: M.Macdonald 38 S.Reid 25  
In: T.Lavey, E.Yassir, C.Bernardi, C.Wakefield
Out: M.Macdonald (Omitted), S.Reid (Omitted), T.Stahl (Injured), K.Jacques (Injured)
Fremantle v Melbourne at Optus Stadium, 4pm AWST
FREMANTLE
B: L.Pugh 32 E.O'Driscoll 3  
HB: S.Verrier 5 A.Tighe 10 J.Low 30
C: E.Antonio 12 A.Stannett 4 S.Cain 20
HF: B.Webb 26 G.Houghton 27 K.Antonio 15
F: S.Wielstra 24 M.Tuhakaraina 13
Foll: M.Strom 21 H.Miller – C 19 T.Toth 33 
I/C: D.East 8 J.Stewart 7 M.Hyde 28 A.Runnalls 22  M.Sergeant 23
Emerg: M.Maclachlan 16 A.McMahon 25  
In: B.Webb, S.Wielstra, M.Sergeant
Out: M.Morrison (Injured), A.Franklin (HS Protocol), G.O'Sullivan (HS Protocol)
MELBOURNE
B: L.Birch 9 G.Colvin 32  
HB: S.Goldrick 23 M.Gay 3 S.Heath 30
C: K.Paxman 4 T.Hanks 5 L.Mithen 14
HF: A.Bannan 16 K.Hore 10 M.Fitzsimon 24
F: D.Pearce – C 6 T.Harris 7
Foll: L.Pearce 15 E.Zanker 29 E.West 11
I/C: S.Lampard 8 E.McNamara 22 O.Purcell 2 C.Sherriff 18 S.Scott 12  
Emerg: J.Parry 19 T.Gillard 17  
In: G.Colvin, M.Fitzsimon
Out: T.Gillard (Omitted), J.Parry (Omitted)
West Coast v Western Bulldogs at Optus Stadium, 6.40pm AWST
WEST COAST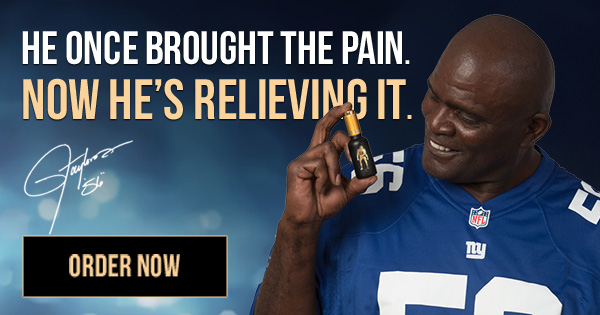 B: C.Thomas 3 E.Gooch 31  
HB: B.Schilling 30 S.McDonald 35 B.Smith 14
C: A.Schmidt 7 E.Swanson – C 13 M.Bowen 1
HF: N.Kelly 12 A.Gilmore 22 I.Cameron 19
F: A.Atkins 9 G.Kelly 15
Foll: P.Laurie 25 I.Lewis 6 D.Hooker 17
I/C: H.Bullas 24 S.Lakay 23 M.Caulfield 10 C.Guard 4 A.Hill 16  
Emerg: E.Bennett 27 C.Rowley 5  
In: B.Schilling, G.Kelly, M.Caulfield, C.Guard
Out: K.Gibson (Omitted), C.Rowley (Omitted), L.Gauci (Omitted), E.Bennett (Omitted)
WESTERN BULLDOGS
B: N.Ferres 16 E.Brown 9  
HB: K.Lynch 10 I.Grant 3 S.Hartwig 15
C: I.Pritchard 20 E.Blackburn – C 2 B.Hunt 21
HF: B.Lochland 1 B.Toogood 8 N.Morris-Dalton 25
F: R.Cranston 30 G.Lagioia 12
Foll: C.Moody 13 J.Fitzgerald 23 K.Lamb 27
I/C: A.Edmonds 33 A.Guest 19 E.Bennetts 11 E.Georgostathis 17 D.Berry 7  
Emerg: A.Ling 29 B.Gutknecht 18  
In: B.Hunt, G.Lagioia, A.Edmonds
Out: E.Gamble (Suspension), E.Snell (Illness), B.Gutknecht (Omitted)
Did you head to the footy over the weekend? Tell us your thoughts! Take the survey now
Why not share? #AFLW
Share via Facebook
Share via Twitter
Share via copy
Link copied to clipboard