X-Men '97 will be the end of the 26-year wait for the continuation of X-Men: The Animated Series, the finale of which was aired back in 1997.
The X-Men are back, and what makes X-Men '97 unique from every Marvel reveal from Comic-Con 2022 is that it's the only revival/continuation of a classic '90s superhero cartoon. The announcement of X-Men '97 comes as the original show it's based on, X-Men: The Animated Series, approaches the 30th anniversary of its pilot episode. X-Men: The Animated Series aired from October 1992 to September 1997, which explains the title of Marvel Animation's new show.
Serving as the head writer of X-Men '97 is Beau DeMayo, who also wrote the animated Witcher spinoff, Nightmare of the Wolf. Eric and Julia Lewald, former showrunners of X-Men: The Animated Series, are serving as consultants on the new show. X-Men '97 is also the only known continuation of Marvel's first shared onscreen universe, which is comprised of X-Men: The Animated Series and Spider-Man: The Animated Series, a show that ran from 1994 to 1998. This means that, presumably, mutants in the MCU won't be affected by X-Men '97, as the new series is technically not part of the Marvel Cinematic Universe.
SCREENRANT VIDEO OF THE DAY
Related: X-Men's Best Adaption Beat The MCU To It's Smartest Trick
In fact, X-Men '97 is the only project announced in Comic-Con that isn't directly connected to the MCU. Based on what's been revealed about the show, X-Men '97 will be animated in a sleek and modern style that pays tribute to the original cartoon. Here's everything else audiences need to know about the X-Men '97 cast, story, and release date.
Is X-Men '97 A Reboot Or A Sequel Series?
X-Men '97 won't be a reboot, but will instead be a direct sequel to the finale of the classic '90s cartoon. Notably, the X-Men: The Animated Series ending sees Professor X being taken to the Shi'ar Empire for medical treatment, which means that the group's leader in X-Men '97 will be Magneto and/or Cyclops. Though this didn't sit well with some fans and even Magneto himself, Professor X himself convinced a reluctant Magneto to take on this leadership role. This presents a unique dynamic for X-Men '97 to flesh out – one that hasn't been fully explored in the live-action X-Men movies.
X-Men '97 Cast: Every Character Confirmed
Long-time viewers of the original cartoons will be pleased to know that most of the surviving cast members are reprising their roles for X-Men '97. This includes Alyson Court who voiced Jubilee, though Court will be voicing a different character in X-Men '97 and has reportedly requested for Jubilee to be voiced by an Asian actor instead. Jubilee, Magneto, and Sunspot are confirmed to be in the X-Men '97 cast, but their voice actors are still unknown. While anticipation is high for the reveal of the MCU's next mutant character, X-Men '97 will be bringing back several of Marvel's most beloved mutants in one fell swoop. The X-Men '97 cast also includes Catherine Disher as Jean Grey, Cal Dodd as James Howlett/Wolverine, Alison Sealy-Smith as Ororo Munroe/Storm, Chris Potter as Remy LeBeau/Gambit, Lenore Zann as Anna-Marie Raven/Rogue, Adrian Hough as Kurt Wagner/Nightcrawler, George Buza as Dr. Henry "Hank" McCoy/Beast, and Christopher Britton as Nathaniel Essex/Mister Sinister.
X-Men '97 Story: What We Know
Apart from the fact that Magneto – and not Professor X – will be leading the X-Men, there are a multitude of other reasons why X-Men '97 will be different from the movies or any other recent and prominent onscreen adaptation. Though Marvel hasn't released much about X-Men '97's plot, the entire premise of the new series has been laid out in X-Men: The Animated Series. This means that means that X-Men '97 won't be bogged down by world-building at all, and can immediately dive into the main story. Furthermore, just as X-Men: The Animated Series became renowned for masterfully adapting popular '80s comic book storylines like the Dark Phoenix saga and "Days of Future Past," X-Men '97 will likely adapt X-Men comic book stories from the last decade.

Related: MCU Phase 6 Proves Marvel Doesn't Need To Rush The X-Men
X-Men '97 Release Date
X-Men '97 is yet to be assigned a specific release date, but its release window has been announced to be in the fall of 2023. For now, audiences who want to catch up on the original show can stream X-Men: The Animated Series on Disney+. At its peak, X-Men: The Animated Series drew 23 million viewers to television screens. Considering the hype surrounding X-Men '97, the new show seems ready to surpass the original's success.
Want more San Diego Comic-Con 2022 coverage? Check out our essential content below…
More: Doctor Strange 2: Stewart Is Playing X-Men 97's Xavier – Theory Explained
She-Hulk Continues MCU Phase 3's Bruce Banner Insult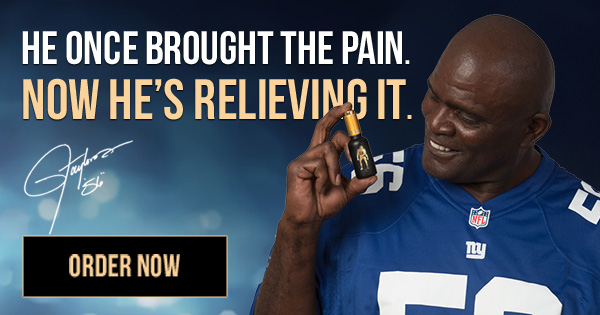 About The Author

Peter Mutuc
(309 Articles Published)

Born, raised, and still based in the dystopian hellscape of Metro Manila, Philippines, Peter Mutuc's knowledge of geekdom was forged in the ancient, lagging fires of 56kbps internet and dodgy forums – but now burns bright with the light of the eternal datasphere. Before his current foray into series and movie feature writing, Peter was a ghostwriter who aimlessly haunted the wasteland for copper pieces and XP. In the physical world, Peter was obsessed about biking as far as humanly possible and petting the occasional strange doge. Today, when he is not rummaging through the drit looking for useful numenera, Peter is either bothering his black-brown-white tabby cat T'Challa Kittenbane or brewing ginger beer at home. During the pandemic, while stuck inside a tiny condo unit that thankfully had a somewhat nice view, Peter also translated the book Migrantik by his favorite Filipino (Tagalog) author Norman "4 Joints" Wilwayco into English. The English translation of Migrantik, a novel about a pinoy immigrant parent's journey in Australia and the drug war back at home, is now available on Amazon.
More From Peter Mutuc