IAEA: Power line repairs begin at Chernobyl
BERLIN — Ukraine told the International Atomic Energy Agency on Friday that technicians have started repairing damaged power lines at the decommissioned Chernobyl power plant in an effort to restore power supplies, the U.N. nuclear agency said.
On Wednesday, Ukrainian authorities said that Chernobyl, the site of the 1986 nuclear disaster, was knocked off the power grid, with emergency generators supplying backup power.
The Ukrainian nuclear regulator said Friday that workers repaired one section of the lines, but there still appears to be damage in other places, the IAEA said. Repair efforts would continue despite "the difficult situation" outside the plant, which was taken by Russian forces early in the invasion, it said.
The Ukrainian regulator said additional fuel was delivered for generators, but it remains important to fix the power lines as soon as possible. The IAEA reiterated that the disconnection "will not have a critical impact on essential safety functions at the site."
Russia's bioweapon conspiracy theory finds support in US
Russia's baseless claims about secret American biological warfare labs in Ukraine are taking root in the U.S. too, uniting COVID-19 conspiracy theorists, QAnon adherents and some supporters of ex-President Donald Trump.
Despite rebuttals from independent scientists, Ukrainian leaders and officials at the White House and Pentagon, the online popularity of the claims suggests some Americans are willing to trust Kremlin propaganda over the U.S. media and government.
Like any effective conspiracy theory, the Russian claim relies on some truths: Ukraine does maintain a network of biological labs dedicated to research into pathogens, and those labs have received funding and research support from the U.S.
But the labs are owned and operated by Ukraine, and the work is not secret. It's part of an initiative called the Biological Threat Reduction Program that aims to reduce the likelihood of deadly outbreaks, whether natural or manmade. The U.S. efforts date back to work in the 1990s to dismantle the former Soviet Union's program for weapons of mass destruction.
"The labs are not secret," said Filippa Lentzos, a senior lecturer in science and international security at King's College London, in an email to the Associated Press. "They are not being used in relation to bioweapons. This is all disinformation."
Amid Mariupol horror, a newborn rests in her mother's arms
MARIUPOL, Ukraine (AP) — Newborn Veronika curled against her mother's side on Friday, as if to hide from the horror around them — the war that tore apart the Mariupol maternity hospital where she was meant to greet the world.
On the eve of giving birth, her mother, Mariana Vishegirskaya, had to flee the hospital when a Russian airstrike hit.
Her brow and cheek bloodied, she clutched her belongings in a plastic bag as she navigated down the hospital's debris-strewn stairs in her polka dot pajamas on Wednesday.

Images of the desperate mothers and medical workers from the Children's and Women's Health hospital shocked the world, as the bombing took Russia's war against Ukraine to a sickening new level.
Taken to another hospital, Vishegirskaya and another woman who escaped the bombing have since given birth, their babies delivered to the sound of shellfire. A strike hit the new site where they were taken, too.
As West tries to force Russia from Ukraine, endgame elusive
WASHINGTON (AP) — As Western leaders congratulate themselves for their speedy and severe responses to Russia's invasion of Ukraine, they're also scratching their heads with uncertainty about what their actions will accomplish.
The U.S., NATO and the European Union have focused on strangling Russia's economy and arming Ukrainian fighters. But it's unclear how this will stop the war. No one knows what President Vladimir Putin is thinking, but there's no reason to believe that even the toughest measures will shatter his determination to force the Western-leaning former Soviet republic back into Moscow's orbit.
They may not say it publicly, but U.S. officials and their NATO allies don't see a breaking point for Putin — either an economic toll so severe or battlefield losses so devastating — that would convince him to order his troops home and allow Ukraine's leaders to govern in peace.
"Ukraine will never be a victory for Putin," Biden said as he announced a U.S. ban on Russian energy imports on Tuesday. But Ukraine might not be a complete defeat for Putin either.
2 years into pandemic, world takes cautious steps forward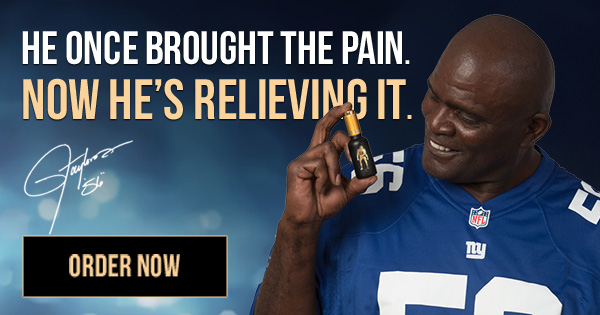 PORTLAND, Ore. (AP) — With COVID-19 case numbers plummeting, Emily Safrin did something she hadn't done since the pandemic began two years ago: She put her fears aside and went to a concert.
The fully vaccinated and boosted restaurant server planned to keep her mask on, but as the reggaeton star Bad Bunny took the stage and the energy in the crowd soared, she ripped it off. Soon after, she was strolling unmasked in a trendy Portland neighborhood with friends. Two years after the World Health Organization declared COVID-19 a pandemic, changing the world overnight, relief and hope are creeping back in after a long, dark period of loss, fear and deep uncertainty about the future.
"Everyone was supposed to be vaccinated or have a negative test, and I said, 'What the heck, I'm just gonna live my life,'" Safrin said of her concert experience. "It was overwhelming, to be honest, but it also felt great to be able to just feel a little bit normal again."
The world is finally emerging from a brutal stretch of winter dominated by the highly contagious omicron variant, bringing a sense of relief on the two-year anniversary of the start of the pandemic.
Today's breaking news and more in your inbox