Luke Fortner gave up football in the sixth grade because it was "not fun, not enjoyable" and he didn't have the work ethic to make himself a better player.
Fortunately for Fortner, a youth baseball experience put him back on the football field and today he's ready to start his National Football League career with the Jacksonville Jaguars after being the first pick in the third round of the recent draft.
"After I quit football, I played baseball. I ran over a catcher at home plate and got thrown out of the game," Fortner said. "My dad said maybe I should go back and try football one more time, so I decided to give it a shot.
"I played football in fifth grade, but played up in the sixth-grade league. I was not very good and instead of being bad at it, I just quit. I got to seventh grade and was playing with kids my own age and liked it a lot more. I guess I really need to try and find that kid I ran over in baseball and reach out and thank him."
Fortner was a three-star recruit out of Sylvania, Ohio, who picked Kentucky over scholarship offers from Northwestern and Maryland. He also had a preferred walk-on offer from Ohio State.
"There was just something about the people at Kentucky that convinced me. I had never been to Kentucky, but thought the campus was great. I just kind of knew it was going to be right for me," he said.
It was so right that he spent six seasons at Kentucky and played in 54 career games. He switched from right guard to center for the 2021 season and graded at 84.5 percent with 19 knockdown blocks last season. Coaches put him on the all-Southeastern Conference first team.
When he was debating whether to return to UK for a "super senior" season in 2021, his mother told him to do whatever he wanted like she normally did but his father reminded him how beat up he gets and maybe returning to UK was not the best move.
"I did not take his advice," Fortner said.
Fortner had finished his degree in mechanical engineering in December 2019 and completed master's degrees in aerospace engineering and business administration recently.
"I will just put them (degrees) up and maybe use them in the future," Fortner said. "I will always have them."
But instead of possibly working for NASA, he's going to work in the NFL. He was the third center taken in the recent draft with the 65th pick. His former UK offensive line coach John Schlarman, who died from cancer during Fortner's junior season, wore No. 65 at UK.
"That definitely is a special number for me," Fortner said. "(Former UK center) Drake (Jackson) texted me after I got picked and said you know Schlarman is rolling over in his grave thinking he started the wrong person (Jackson) at center for four years. But I would not have been such a good center if I had not watched Drake."
Fortner went home to watch the draft with his parents. His agent told him he probably would be an early Saturday pick when the fourth through seventh rounds of the draft were held.
"He said there was a chance for Friday night. His words were do not go to sleep and turn your phone out. So I was watching Friday night and hopeful, but I honestly did not have super-high expectations. Getting that call (from Jacksonville) was a little bit of a shock," Fortner said. "My parents were so excited. They had seen me working for six years, never knowing if I would get this shot or not. They were holding their breath."
Fortner admits UK recruiting coordinator Vince Marrow told him on UK's Pro Day that the Jaguars could take him to start the third round. The UK linemen didn't believe him.
"That's what I get for doubting Vince Marrow," Fortner laughed and said.
Fortner's story certainly is one coach Mark Stoops and recruiting coordinator Marrow can sell. He believed in their vision six years ago, waited two years for a chance to play and then started two years at guard and one at center. He blocked for players who produced four 1,000-yard rushing seasons and was on two 10-win teams. He was on four straight teams that won bowl games.
Kentucky has had an offensive lineman drafted four straight years – George Asafo-Adjei in the seventh round in 2019, Logan Stenberg in the fourth round in 2020 and Landon Young in the sixth round in 2021. This year Darian Kinnard also went in the fifth round.
"Telling me I would be the highest draft pick out of that group of linemen and I would have told you there was no shot at that happening," Fortner said. "Two years ago there might have even been thoughts in my head that I would not have even been drafted. Those guys are all so good and for me to be picked in the third round ahead of where any of them were is just mind blowing and surreal."
Fortner will spend the next five to six weeks in Jacksonville getting acclimated to his new team and surroundings. Former UK teammate Josh Allen, a starting defensive end with the Jaguars, has reached out.
"I am sure I will be carrying his pads for a few weeks (as part of a rookie ritual)," Fortner said. "But that's fine. I'm not going to complain about anything."
One of the first questions former Kentucky assistant coach Jai Lucas was asked at his first news conference as a Duke assistant coach was how he successfully formed relationships with players.
"It really starts with the relationship. That's how you build it – time spent. You have to spend time with them. Of course, you're going to spend time on the court going through all your basketball stuff, but the biggest time is off the court. You can connect on a different level," Lucas, age 33, said.
"They see you differently, bringing them over to the house, having them around your family. Things like that build on the relationship, then you have to go from there.
"A big part of it is you have to be reliable and you have to be there for them. Not just when it's going good, but also when things are going bad because everybody's going to have some type of scenario, situation or something happen in the season where it doesn't go great. They have to know you're in their corner with them, no matter what. Through all those experiences and that relationship builds that connection."
Will his recruiting style change at Duke?

"I think everyone has their own style and their own template, but you have to adjust to where you are. Recruiting at Texas is not the same as recruiting at Kentucky and I'm sure it's not going to be the same as recruiting at Duke," Lucas said.
"The biggest thing is people who fit coach (Jon) Scheyer. That's the most important thing, people he's going to want to coach, people he's going to want to be around who I think will be successful under him and who we can help as a staff. Then, that kind of determines who you recruit."
Craig Skinner never backs off challenging his team to get it ready to defend its Southeastern Conference championship and he certainly has not with his upcoming schedule.
Kentucky, the 2020 national volleyball champion, will host three of last year's Final Four teams in a nine-day stretch in September.
The Wildcats will host defending national champion Wisconsin either Sept. 9 or Sept. 10. Last season, then-No. 2 Wisconsin beat visiting Kentucky – ranked No. 8 at the time – 25-17, 25-11, 26-28, 26-24.
Skinner's team will host Louisville Sept. 14 – a team it also played in an exhibition match this spring. Wisconsin beat Louisville in the national semifinals last season and then beat Nebraska in the title match. Nebraska will play at Kentucky on Sept. 17.
Kentucky has dominated SEC play in recent years and Leah Edmond, Madison Lilley and Alli Stumler have been the last three SEC Players of the Year.
Does Skinner have another SEC Player of the Year on this roster?
"It's hard to tell. I think we have some players with that type of ability and skill," the UK coach said. "We are going to have a lot of talent on our team. We have freshmen who are going to be good and help us. We have transfers coming in who can help.
"We just have to figure out what type of things we can do best. Every year is so different. But we definitely have some very talented players again."
The transfer portal has been great for the Kentucky football program. Last year Kentucky had four key starters – quarterback Will Levis, receiver Wan'Dale Robinson, linebacker Jacquez Jones and offensive tackle Dare Rosenthal – join the team via transfer.
However, there have also been defections – Kentucky had 16 players put their names into the transfer portal after the 2021 season ended.
They are quarterback Nik Scalzo (Samford), offensive tackle Jake Pope, running back Travis Tisdale, linebacker Jared Casey (Indiana), running back Torrance Davis, linebacker KD McDaniel (Central Florida), defensive tackle Isaiah Gibson (Marshall), defensive back Moses Douglass (Alabama A&M), linebacker Marquez Bembry (UConn), wide receiver Isaiah Epps (Tulsa), cornerback Cedrick Dort (Wisconsin), wide receiver Tre'Von Morgan (Miami), wide receiver Earnest Sanders, defensive back Rickey Hyatt, offensive lineman RJ Adams and offensive tackle Naasir Watkins (Liberty).
Kentucky has added three potential starters – receiver Tayvion Robinson (Virginia Tech), offensive lineman Tashawn Manning (Auburn) and cornerback Keidron Smith (Mississippi) – from the transfer portal this season and UK associate head coach Vince Marrow is not mincing words about what could lie ahead. He might have even provided bulletin board material for defending national champion Georgia when it plays at UK Nov. 19.
"I think it's going to come down to that game (for the SEC Eastern Division title). Gonna be cold. Kroger Field will be rocking. It'll be a good time to play some football," Marrow said on Kentucky Sports Radio last week.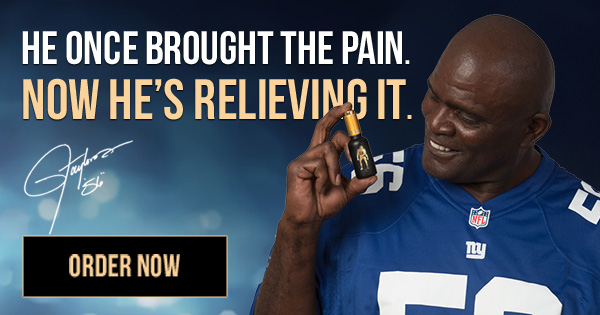 "What fans are going to see is what Mark Stoops has built. You're going to see a team that expects to win, that will win and we're gonna try to get to Atlanta (for the SEC championship game). This may be the year we say this is the last door we need to kick in to get down there."
Because he did not shoot well in Kentucky's last two games – an SEC Tournament loss to Tennessee and an NCAA Tournament loss to Saint Peter's – it's easy to forget how much Kellan Grady meant to coach John Calipari's 26-8 team.
Grady averaged 11.4 points per game – third best on the team – and had 88 3-pointers while shooting 41.5 percent from 3 – both team highs. Grady and Oscar Tshiebwe were the only players to play in all 34 games and Grady averaged a team-high 32.9 minutes per game.
After the season ended, the Davidson transfer admitted he played in intense pain the final month of the season because he had plantar fasciitis – inflammation of the heel – on both feet.
"Now that my time at UK is over & I've finished school … I want to say thank you to BBN for embracing me both on & off the court this past year. It was truly a remarkable ride & an experience I'll cherish forever. Most importantly – Thank you Kentucky men's basketball & coach John Calipari," Grady posted on Twitter.
It was a classy farewell to Kentucky by a classy player.
Quote of the Week: "His versatility is a big strength of his. He can play up and down the defensive line. He's one of the best in the class at converting speed to power. He's a guy who will win the leverage battle, with his motor and overall strength. For a guy of his size, he has tremendous flexibility and can bend around the edge. He may have reached his potential already. What you're getting is what you'll get," NFL Draft Bible's Zack Patraw, on Detroit third-round draft pick Josh Paschal.
Quote of the Week 2: "Is this what we really want? Do we really want to go throughout the state, go out to our boosters or who has the most money and booster organizations that want to give it directly to high school student-athletes? Is that what we want? To pay high school athletes millions of dollars to come to your school where they may not even be a player?" Kentucky coach Mark Stoops, on name, image and likeness (NIL) trends.
Quote of the Week 3: "It's just the understanding of who he is and him being authentic. People attract people, you know what I mean? So you know real when you see it, and I felt that way when we first started talking," former UK assistant coach Jai Luke on his new boss, Duke coach Jon Scheyer, to The Fayetteville Observer.