It has been 19 years since the Ben Affleck and Jennifer Lopez movie Gigli was released in theaters. Life has changed a lot for them since then, at least at first glance. For one thing, Affleck and Lopez broke up. Lopez married Marc Anthony while Affleck married Jennifer Garner; Lopez had fraternal twins with Anthony and Affleck had two daughters and a son with Garner. Lopez and Anthony split, and she starred dating Alex Rodriguez; then Affleck and Garner split, and he started dating a Saturday Night Live producer. Lopez and Rodriguez split after five years together, and Lopez and Affleck reunited and married each other. As the saying goes, the more things change, the more they stay the same.
MOVIEWEB VIDEO OF THE DAY
Let's just hope the newlyweds don't get it in their heads that co-starring in a movie again is a good idea, because Gigli was an utter disaster, critically panned at the time. Actually it was more than panned — it was trashed. Rotten Tomatoes rates the film at 6%, and it only made $4 million at the box office on its opening weekend; when all was said and done, Gigli made just under $6.1 million at the domestic box office and $7.3 million worldwide, according to Box Office Mojo. Gigli cost $54 million to make. The producers and distributors lost a combined $46 million on its bet on the star power of the 'It Couple' of the moment.
Why did Gigli bomb so badly?
Ben Affleck and Jennifer Lopez's Relationship Was Overexposed
Sony Pictures Releasing
Ben Affleck and Jennifer Lopez met and started dating during the filming of Gigli. By the time the movie came out in 2003, they were so completely overexposed that it hurt the film. Everywhere you turned in the media (television, print, digital), you could not get away from coverage of them and their relationship and their PDAs, red carpet appearances, and so on. To put it simply, the public was sick of seeing Affleck and Lopez throwing their love in their faces left, right, and center.
The Director Was Not Right For Gigli
Sony Pictures Releasing
Gigli was directed by Martin Brest. At the time, he was a big-name director with Beverly Hills Cop, Midnight Run, Scent of a Woman, and Meet Joe Black on his resume, directing stars like Eddie Murphy, Robert De Niro, Al Pacino, and Brad Pitt. There was no reason to think Brest couldn't deliver a hit with Gigli. However, he appears to have lost his way during the filming of the movie. It's billed as a romantic comedy crime film. There's no romance or comedy in Gigli.
RELATED: Jennifer Lopez's Best Performances, Ranked
The Storyline is Convoluted, Ridiculous, And Not Executed Well
Sony Pictures Releasing
The premise of Gigli is odd, to say the least. Larry Gigli (Ben Affleck) is a low-ranking Los Angeles mobster who is ordered by his boss to kidnap a boy named Brian, the mentally challenged son of a federal prosecutor, so that the mob can use the boy as a bargaining chip to save their mob boss from prison. Larry convinces Brian to go with him by promising to take him to Baywatch, which Brian is obsessed with. However, Larry's bosses don't trust him to pull this all off, so they assign a woman named Ricki (Jennifer Lopez) to watch over him.
Larry is attracted to Ricki and resentful that he has to take orders from a woman and downright pissed off that she's a lesbian. Larry and Ricki are ordered to cut off Brian's thumb, which neither of them want to do. Then, Ricki's ex-girlfriend Robin shows up distraught to see her with a man and tries to commit suicide by slashing her wrists. Larry and Ricki rush her to the hospital where Larry sneaks off to the morgue to cut a thumb off to send to his boss claiming it is Brian's. Larry and Ricki go back to his apartment. He confesses his love for her. They have sex.

The storyline doesn't get any more believable or sane from there.
Gigli Was Miscast
Sony Pictures Releasing
When Ben Affleck and Jennifer Lopez were cast in Gigli, they were stars still in the early-to-mid stages of their career. Affleck wasn't believable as a gangster, not at all. Neither Affleck nor Lopez had any experience as the lead in romantic comedies (though not long after, Lopez would go on to dominate that genre with The Wedding Planner and a string of romantic comedy hits). Despite the couples' real life relationship, in Gigli Affleck and Lopez had no chemistry at all. The film might have been salvaged by casting two different leads — say, Brad Pitt and Angelina Jolie (whose spark lit up Mr. and Mrs. Smith) as Larry and Ricki.
RELATED: Halftime: What We Learned in the Jennifer Lopez Documentary
The Gigli Script Was Awful
Sony Pictures Releasing
Martin Brest not only directed Gigli, he also wrote the screenplay. However, the blame doesn't lie solely on him. During the filming, the production company, Revolution Studios, stepped in and took creative control away from Brest and significantly re-wrote and re-shot the film. No one will ever know if Brest's original script would have been better than the re-written one. But the resulting mess is largely regarded as one of the worst films of all time.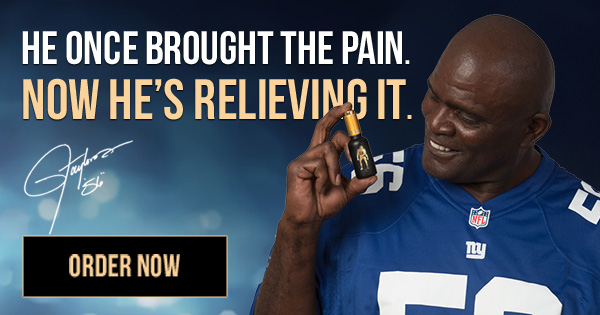 Brest had a successful and thriving career before Gigli. He has not directed, written, or produced a film since. In 2014, Playboy Magazine noted that Brest had completely left public life after Gigli's disastrous reception and performance. However, he did briefly resurface in 2021 as a featured guest at a screening of Beverly Hills Cop and Midnight Run in Los Angeles.
No One Could Figure Out What Gigli Was About
Sony Pictures Releasing
Plenty of movies get made that are critically panned and still do respectable box office numbers. Plenty of films are box office bombs and yet later find near cult-like adoration in rentals and streaming. Neither of those things happened to Gigli. Why? Well, between the overexposure of Ben Affleck and Jennifer Lopez's every move, the creative chaos that took place between Brest and the studio, and the general mess the storyline was, audiences couldn't figure out what this movie was about, and the misleading movie trailers didn't help.
Was it a romance? Not really, because the chemistry is so dead here, not to mention that a straight man professing his love to a lesbian who then sleeps with him is so not romantic that it becomes cringe-worthy. Was it a comedy? There isn't a single laugh to be found in this film. Was it a crime drama or a thriller in any way? In premise only, but barely so in execution. So what was Gigli really about? Only Martin Brest knows, and he's not talking about it (or anything else, really).