Rebecca Ferguson and Jason Momoa's experience making Dune was heightened thanks to the presence of Timothée Chalamet.
Talking to Newsweek about the launch of their epic new movie, it appears that the young actor left quite an impression on the pair. Denis Villeneuve's highly anticipated sci-fi flick is finally out in movie theaters and on HBO Max in the United States, as of Thursday October 21, 2021.
Ferguson plays Lady Jessica, mother of Chalamet's character, Paul Atreides, while Momoa is the fierce Duncan Idaho, who is a mentor to Paul and teaches him to fight.
Ferguson and Chalamet spent months together, filming Dune across the terrains of Jordan, Abu Dhabi, Norway and Hungary, but she came away with a glowing review of her younger co-star.
She told Newsweek: "He's such an incredible actor, he really is. I'm so lucky to put him onto the list of people I've worked with.
"What I love about him is he has found a strategy to his own work. It's not just, embracing everyday today, he has a technique, and there's a respect to it," she continued, "It's not just all laughing and giggling, which he can do probably with other characters but we actually created the dynamic of mother and son in a harsh environment."
Lady Jessica cares for her son, and their bond is strengthened as she tries to pass on the powers she's inherited as part of the sisterhood of Bene Gesserit. Ferguson says the realistic dynamic they developed, born out of the testing environment, informed their own relationship off screen too.
"Our characters are on different paths, so we had different rhythms. So while we were together there was also a lot of separation which was quite wonderful to create that sort of dynamic between us," Ferguson said.
Timothee Chalamet and Rebecca Ferguson filming out in the desert for a scene in "Dune."
Warner Bros. Pictures
As Duncan Idaho, 42-year-old Momoa is the swordmaster of the Atreides House, and is tasked with using his combat skills to protect Chalamet and Ferguson's characters. Despite having multiple franchises and recognizable roles on his acting resume, Momoa still sees each job as a learning experience, and said there was plenty to pick up from his co-stars in Dune.

"I Iove filmmaking and I want to pretty much direct and I enjoy the assembling of a movie, I enjoy that side of it more.
"So, I really enjoy watching actors like Timothée, he's really good and Rebecca is really amazing. They love acting. They love it." Momoa continued, "And I'm just watching them like 'oh wow' I don't have that — I don't have that yet."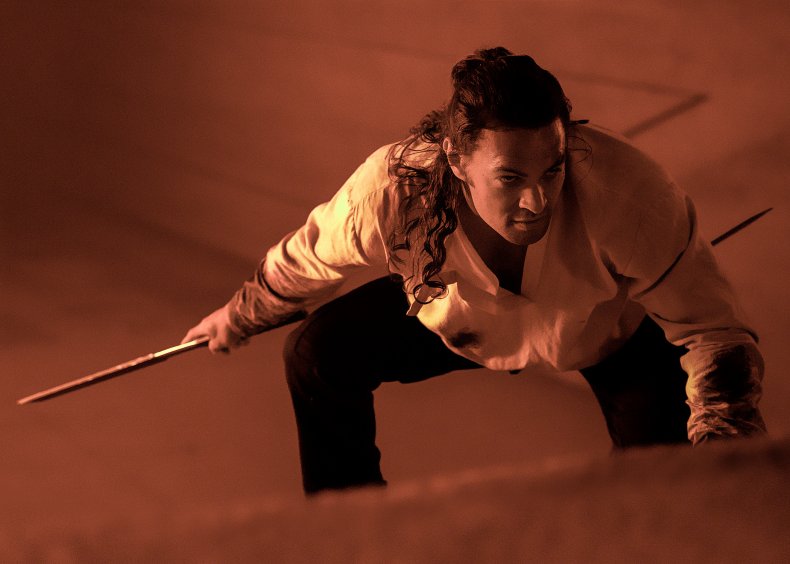 Jason Momoa plays skilled fighter Duncan Idaho in the sci-fi epic "Dune" which is out in cinemas on Thursday October 21, 2021.
Warner Bros. Pictures
Momoa admits he was enthralled by Javier Bardem's performance in the movie too because he has an ability that Momoa doesn't believe he possesses.
"I love playing these characters but I think the closest like, departure from who I really am is probably playing [Kahl] Drogo [Game of Thrones] and it was amazing to play a character like that but with Duncan [Idaho], I could pull from certain things in my own life.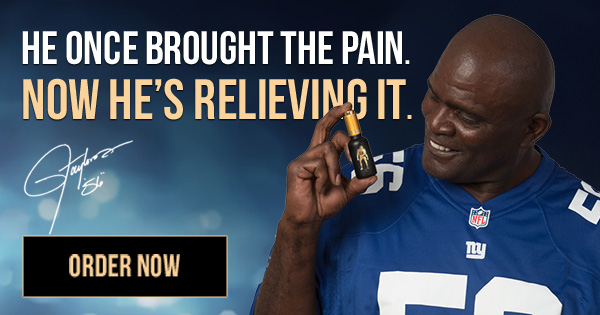 "But to really depart like what Javier does, I haven't had the opportunity to play a role like that. I think when I do I'll probably be like a little bit more like them but right now I'm just kind of like 'wow'."
Catch Bardem, Momoa, Ferguson and Chalamet's performances in Dune, which is available to watch from Thursday October 21 in theaters and on HBO Max.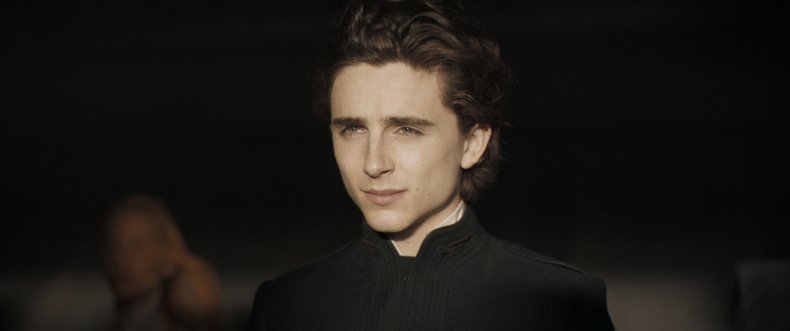 Timothée Chalamet stars as Paul Atreides in the new adaptation of "Dune."
Warner Bros. Pictures