Saul Goodman seemed gone for good after Better Call Saul season 6's mall heist, but he's back the very next episode. Why can't Gene move on?
Saul Goodman's retirement didn't stick after all – here's why Gene succumbs to old habits in Better Call Saul season 6. Expertly portrayed by Bob Odenkirk, James Morgan McGill Esq. is a man of many personas in Better Call Saul and Breaking Bad. He first becomes "Slippin Jimmy" – a small-time con artist robbing rich folk and pulling insurance scams. After a foray into the legal world goes horribly awry, "Saul Goodman" is born – a far nastier criminal lawyer who uses his knowledge to commit (and help others commit) wrongdoing on an industrial scale. Finally, "Gene Takavic" arises when Jimmy is forced to flee Albuquerque under a false name.
SCREENRANT VIDEO OF THE DAY
Gene has been on his best behavior since debuting in Better Call Saul's opening scene. For a long time, his biggest sin was shouting "get a lawyer" at a young thief being dragged away by mall security, but Better Call Saul season 6's "Nippy" saw Gene dig out Marco's ring and embrace Slippin' Jimmy once again, pulling a meticulously planned mall heist with new pals Jeff and Buddy. Once the job was over, however, Gene cut ties with his accomplices and poignantly resisted the temptation to buy a shirt and tie that had "Saul Goodman" written all over it. Better Call Saul's message seemed clear: Saul Goodman's days were done. About that…
Related: Gene & Francesca's Phone Call: Every Breaking Bad Reveal & Easter Egg
In Better Call Saul season 6, episode 11 ("Breaking Bad"), Gene goes back on his word by hatching a new scam with Jeff and Buddy, ripping off wealthy targets in bars. The plan has all the hallmarks of Slippin' Jimmy, even down to using the old "Viktor" name when sweet-talking marks. As the operation grows more successful, Saul Goodman rears his ugly head, and by the episode's final scene, Gene has fired Buddy, insisted on robbing a cancer patient, and broke into said patient's house despite the window of opportunity already closing. Gene has gone "full Saul" once again – and Kim Wexler appears to be the trigger. Gene's crusade of karaoke-fueled terror begins straight after a phone call to Kim goes horribly wrong, suggesting their conversation is what coaxes Saul Goodman back out to play.
Why Kim's Phone Call Turns Gene Back Into Saul
Better Call Saul season 6, episode 11 deliberately obscures the content of Gene's phone call with Kim, but from his angry outburst upon exiting the booth, things obviously didn't go well. Kim likely refused to pick up the phone, or demanded Gene never call her again. Gene visits Jeff with a brand new criminal proposal immediately after, and thus continues a long-standing psychological pattern of using criminality and facades to avoid dealing with emotional trauma.
Having started his criminal journey young, Jimmy McGill delved deeper into "Slippin' Jimmy" shortly after the death of his father. He started calling himself "Saul Goodman" around the time Chuck took his own life. And when Kim Wexler left him in Better Call Saul season 6's "Fun & Games," Jimmy responded by committing fully to his Saul Goodman alter ego, becoming the despicable character audiences knew from Breaking Bad. Now Kim has rejected him in the Gene timeline, Jimmy is once again using the thrill of criminality and the shield of an alter ego to avoid confronting his feelings.
Or maybe there's a secret agenda behind Gene going "full Saul" in Better Call Saul's final episodes… The Cinnabon mall heist was designed to get leverage over Jeff and Buddy, since they knew Gene's secret identity, whereas these new bar scams are purely for financial gain. As Francesca duly points out, Saul left Albuquerque with a hefty sum, meaning he doesn't need the cash he's stealing from unsuspecting bankers. The way Gene insists on robbing a cancer patient is downright weird too – almost as if he doesn't care about being caught. Could that be his true goal? Is Gene pulling one last Better Call Saul trick that involves him getting caught by the authorities, but the scams had to be legitimate to ensure the DEA doesn't get suspicious when catching their man.

More: Better Call Saul Kills The Biggest Breaking Bad Meme
Better Call Saul continues Monday on AMC.
Friends Star Lisa Kudrow Explains Clever Reason Phoebe Has A Twin Sister
About The Author

Craig Elvy
(4029 Articles Published)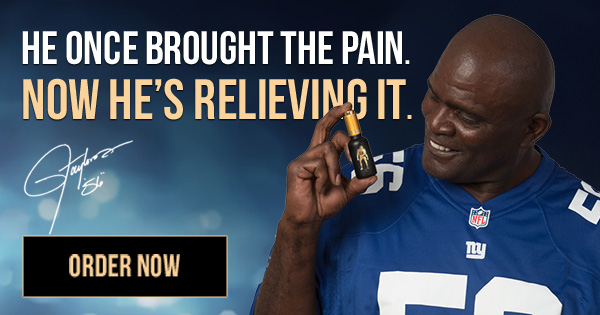 Craig first began contributing to Screen Rant in 2016, several years after graduating college, and has been ranting ever since, mostly to himself in a darkened room. Having previously written for various sports and music outlets, Craig's interest soon turned to TV and film, where a steady upbringing of science fiction and comic books finally came into its own.
Craig has previously been published on sites such as Den of Geek, and after many coffee-drenched hours hunched over a laptop, part-time evening work eventually turned into a full-time career covering everything from the zombie apocalypse to the Starship Enterprise via the TARDIS.
Since joining the Screen Rant fold, Craig has been involved in breaking news stories and mildly controversial ranking lists, but now works predominantly as a features writer.
Jim Carrey is Craig's top acting pick and favorite topics include superheroes, anime and the unrecognized genius of the High School Musical trilogy.
More From Craig Elvy