Only people living under the rock would be unaware of Ronnie Coleman and his bodybuilding history. Winning the Mr. Olympia title for eight consecutive years is not child's play, after all. Furthermore, he won 26 IFBB titles and is popular as the G.O.A.T of bodybuilding. Ronnie Coleman is one of the two superstar bodybuilders besides Arnold Schwarzenegger.
ADVERTISEMENT
Article continues below this ad
Although the bodybuilder has immense respect for his senior, Schwarzenegger, not each of his thoughts aligns with Arnold's. Their views and opinions regarding modern bodybuilding are one such example. 
ADVERTISEMENT
Article continues below this ad
Ronnie Coleman doesn't agree with Arnold Schwarzenegger 
Bodybuilding was not Coleman's first choice. Initially, he joined the Arlington police force and then shook hands with weightlifting and powerlifting. Since then, his bodybuilding career took a sudden jump and reached its peak in no time. With that much experience, what is his perception of the sport?
Given his enthusiasm and dedication to lifting weights, his expertise in the sport is obvious. Likewise, Arnold's dominance in the bodybuilding world during his era is nothing unknown. Nonetheless, the two legends do not share similar ideas when it comes to modern bodybuilding. 
Back in 2016, they added a new posing round to all six Arnold Classic events. This additional round carries its weight and is also included in the overall tally. According to the seven-time Mr. Olympia champion, the participants must put weight on their poses and body postures. 
Nevertheless, this is not what Coleman thinks. In the same year, the muscle man expressed his contrasting opinions in an interview.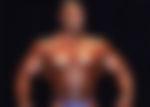 The interviewee asked him if he agrees with Arnold's opinions, to which he replied, "I don't think the sport was necessarily suffering. I didn't see where the sport was suffering or where the shows were bad so who's to say what had to be done?"

"That said, Arnold did what he felt he had to do. I'm for anything that is going to improve the sport for sure so we'll see this year if the changes will make the show and sport better," added Coleman. 
Continuing his speech, he clarified that he is fine with anything that is helping the sport grow. It is not about Arnold or Coleman, but about what's benefiting bodybuilding and its participants. 
Coleman's admiration for his senior
ADVERTISEMENT
Article continues below this ad
The King's respect and love for Arnold Schwarzenegger are noteworthy. During an interview, Coleman once spoke about Arnold's extraordinary physique mentioning his enormous chest. 
"Look at that shape look at that chest nobody got that even in the day," said Arnold's admirer Coleman. "He got the biggest chest ever and you see the head our stuff. Oh yeah, I look like a little boy standing next to him."
Watch This Story: Six bodybuilders who can defeat 8-time Mr. Olympia Ronnie Coleman in beast-like structure
Both bodybuilding enthusiasts had their share of difficulties. Even so, they didn't lose track and hung on to it till they became successful.