June was a dreadful month for resources stocks.
The S&P/ASX 200 Materials index (XMJ) went into freefall, shedding a substantial 14%. The XMJ is currently looking at a year-to-date loss of ~10%.
Part of the fall can be attributed to an uncertain earnings outlook for miners caused by global recession fears, lower metals prices and operational cost blowouts (i.e. inflation).
(Read our in-depth analysis of the best and worst performing metals here.)
Meanwhile, the largely pre-revenue ASX small cap resources contingent lives and dies on investor sentiment.
High flying sentiment has gone steeply downhill in 2022, and especially since March when 16 resources stocks made gains of 100% and above.
In June, only one stock enjoyed gains of over 100%.
In fact, we couldn't even find 50 stocks with gains FULL STOP, the first time this has happened since our records began in Feb 2019.
"The higher they fly, the harder they fall," says Far East Capital analyst Warwick Grigor in a recent note.
"You can blame the Ukraine War, the supply shortages, energy prices, inflation, interest rates and Chinese lockdowns, but whatever the reasons, it was always going to happen.
"That is how markets work, going from excesses to the extremes at the other end of the cycle. "
The silver lining is this: for the first time in many, many months Grigor can look around and see quite a range of companies "that I believe offer good fundamental opportunities".
"When the market collapses almost everything falls, even the good stocks," he says.
"It is a great time to buy but don't expect instant gratification.
"There could be further falls but on a balance of probabilities, and the passage of time, now is the time to be doing some bottom fishing."
Here's a breakdown of the six most popular commodities for June:
Here are the top 40 ASX resources stocks for the month of June >>>
Scroll or swipe to reveal table. Click headings to sort. Best viewed on a laptop
CODE COMPANY 1 MONTH RETURN % PRICE MARKET CAP LOOKING FOR
AHN Athena Resources 200% 0.021 $15,446,383.60 iron ore, copper, PGE, graphite
TEM Tempest Minerals 98% 0.097 $46,438,488.19 gold, copper, tungsten, lithium
GRE Greentechmetals 70% 0.28 $8,132,799.74 copper, nickel, zinc, PGE
WIA WIA Gold Limited 56% 0.089 $41,146,290.25 gold
CPO Culpeominerals 42% 0.22 $9,679,370.14 copper
LIN Lindian Resources 40% 0.115 $99,510,092.52 bauxite, rare earths
ARO Astro Resources NL 33% 0.004 $18,820,965.06 gold, copper, lithium
LLO Lion One Metals Ltd 22% 1.51 $16,144,880.74 gold
PLG Pearlgullironlimited 14% 0.04 $2,196,092.32 iron ore
PNM Pacific Nickel Mines 12% 0.083 $22,515,896.05 nickel
ERW Errawarra Resources 11% 0.195 $7,716,363.53 nickel, copper, PGE, gold
COY Coppermoly Limited 11% 0.01 $21,939,569.29 copper, gold
R3D R3D Resources Ltd 10% 0.115 $11,451,999.81 copper, zinc, gold
ICG Inca Minerals Ltd 9% 0.085 $39,006,354.09 copper, gold, silver, zinc, lead
DME Dome Gold Mines Ltd 8% 0.27 $94,528,116.72 copper, gold, sands
IKW Ikwezi Mining Ltd 8% 1.7 $69,104,955.80 coal
FTZ Fertoz Ltd 8% 0.215 $41,230,265.94 phosphate
CMO Cosmometalslimited 7% 0.15 $3,826,500.00 copper, nickel, cobalt
DRE Dreadnought Resources Ltd 7% 0.046 $133,418,126.90 copper, gold, lithium, iron ore, rare earths
IG6 Internationalgraphit 7% 0.315 $25,668,754.02 graphite
RC1 Redcastle Resources 7% 0.016 $4,572,546.48 gold
CXM Centrex Limited 7% 0.16 $91,326,258.15 phosphate, potash
DRX Diatreme Resources 6% 0.034 $125,917,666.91 sands
MRZ Mont Royal Resources 6% 0.35 $22,792,223.34 copper, nickel, PGE
GRX Greenx Metals Ltd 6% 0.185 $46,919,785.84 copper
CII CI Resources Limited 6% 1.32 $152,567,061.24 phosphate
CRS Caprice Resources 5% 0.085 $6,988,995.21 gold, lead, copper
MDI Middle Island Res 4% 0.13 $16,526,459.97 copper, gold
AR1 Australresources 4% 0.53 $129,963,202.70 copper
BMO Bastion Minerals 4% 0.145 $11,009,742.70 gold, copper
PSL Paterson Resources 4% 0.029 $9,499,240.88 gold, copper
TSL Titanium Sands Ltd 3% 0.015 $18,876,888.06 sands
CKA Cokal Ltd 3% 0.15 $131,452,857.20 coal
WAK Wakaolin 3% 0.205 $43,166,889.16 kaolin
NVA Nova Minerals Ltd 2% 0.64 $108,121,371.00 gold
PR1 Pureresourceslimited 2% 0.225 $5,630,627.03 copper
IND Industrialminerals 2% 0.31 $9,114,000.00 sands
GMR Golden Rim Resources 2% 0.065 $20,090,457.34 gold
QGL Quantum Graphite 1% 0.45 $131,850,000.00 graphite
PSC Prospect Res Ltd 1% 0.965 $435,296,678.14 lithium
June Small Cap Standouts
ATHENA RESOURCES (ASX:AHN)
(Up on no news)
AHN is focused on the 'Byro' project in WA, which includes iron ore, copper, PGE, and graphite targets.
In late May, resource drilling kicked off to upgrade the old 'FE1' magnetite iron ore resource to JORC 2012 standards – a must have for ASX listed explorers.
Two drill rigs are onsite to complete reverse circulation (RC) pre-collars followed by diamond core through the ore body. Assays are pending.
"This work is an important step to complete the indicated MRE [mineral resource estimate] and move forward to development of the Company's FE1 Project Feasibility Study, (PFS) within 2022," AHN says.
The $19m market cap stock – which relisted on the ASX November last year following a period in bourse purgatory — is up 110% in 2022.
TEMPEST MINERALS (ASX:TEM)
(Up on no news)
In March TEM spiked hard on a potentially very large copper discovery.
The first 709m-long hole of a two-hole diamond drilling program at 'Orion', part of the flagship 'Meleya' project in WA, pulled up three mineralised copper sections.
The second, 1,021m-long hole hit more of the same.
Assays are pending.
Meleya is part of TEM's 900sqkm 'Yalgoo' tenements, where the company has + 50km strike length of a previously unexplored segment of a mineral-rich greenstone belt.
The belt hosts several world class mines, including one of Australia's most successful high-grade copper-zinc and precious metal operations, 'Golden Grove'.
The $42m market cap stock has softened over the past few months but remains +345% year-to-date.
GREENTECH METALS (ASX:GRE)
GRE basked in the glow of a bunch of new drilling results – including a highlight 32m @ 2.43% copper — which could substantially increase the size of the 'Whundo' copper-zinc project in the Pilbara region of WA.
The results announced in June confirm that the high-grade copper and zinc at Whundo persists at depth and beyond the current resource envelope, GRE says.

Then there's the bonus gold grades of up to 3.34g/t, which accompany the higher-grade copper zones and "further enhances the potential economics of the project".
Whundo is at the core of a much broader copper and zinc system, GRE exec director Thomas Reddicliffe says.
"Drilling has demonstrated that the mineralisation at Whundo remains open at depth and with grades persisting," he says.
"This and the identification of two additional mineralised horizons provides further impetus for the company to build upon the known resource."
Assay results for three additional holes drilled at Whundo, and seven holes drilled at the nearby 'Ayshia' deposit are expected in the coming weeks.
Once all assays are received, GRE will look to update the existing resource at Whundo/Ayshia of 3.6 Mt @ 1.2% copper and 1.4% zinc.
The $10m market cap Artemis Resources (ASX:ARV) spinout is up 35% on its December IPO price of 20c per share.
WIA GOLD (ASX:WIA)
'Kokoseb' in Namibia "has the potential to become a major gold project", WIA says, after the first three holes returned shallow, high-grade hits.
Results include 17.4m at 2.70g/t gold, 4.8m at 4.38g/t, 27m at 1.67g/t and 19.9m at 1.47g/t.
The diamond drilling program consisted of 12 holes all up, with results of the remaining nine holes expected in July.
Meanwhile, trenching has intersected in situ mineralisation at every location of the gold in soil anomaly, which has been extended by infill soil sampling.
The latest soils extended the Kokoseb anomaly a further 900m on the eastern flank, giving it an approx. diameter of 3km in each direction. A monster.
WIA now plans to undertake a systematic 20,000m reverse circulation drilling program.
The $42m market cap stock formerly known as Tanga Resources is ~50% year-to-date.
CULPEO MINERALS (ASX:CPO)
CPO has endured some frustrating share price action since it hit copper paydirt in March at the 'Lana Corina' project in Chile.
Twice the share price spiked on impressive drilling results, before falling fast and surrendering much of those gains.
The $15m market cap minnow did it again 20 June, jumping 70% on multiple high-grade copper drilling hits at the 'pipe-like' Lana discovery.
Highlight results from hole CMLCD005 include 80.87m @ 1.06% copper and 145ppm molybdenum from ~300m.
CPO also unearthed a new mineralised pipe ~50m way called 'T3'.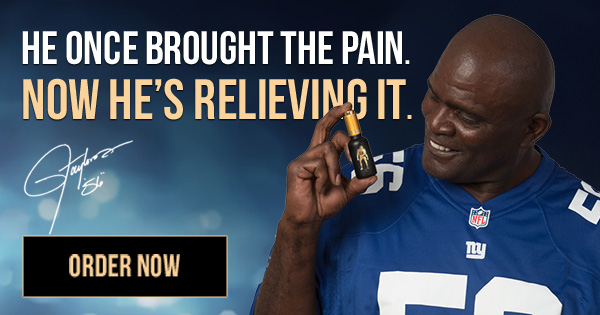 The drilling program continues to focus on expanding the project's mineralised footprint, CPO says. Assays will be released as they come to hand.
CPO is up 45% year-to-date.
LINDIAN RESOURCES (ASX:LIN)
The bauxite explorer smashed through eight-year highs after reaching an out-of-court settlement over a protracted 2018 dispute for the 'Kangankunde' rare earths project in Malawi.
In 2018, the vendors of Kangankunde — one of the world's largest rare earths projects outside of China – tried to change key terms of the deal after an agreement was signed.
Under the terms of the settlement, proceedings will be discontinued in exchange for LIN being provided with a 60-day exclusivity period to negotiate the terms of a legally-binding deal to acquire the project.
The proposed purchase could cost LIN $US30m in cash.
The $91m market cap stock is up 267% year-to-date.
SUBSCRIBE
Get the latest Stockhead news delivered free to your inbox.
It's free. Unsubscribe whenever you want.
You might be interested in