The Defamation trial between Johnny Depp and Amber Heard is close to an end. Meanwhile, Stephani Calnan won over the internet as she cross-examined Dr Richard Shaw while analysing the testimony given by medical experts Dr David Spiegel and Dr Kipper.
Dr Shaw stated that Dr Spiegel had violated the ethical principles of the 'Goldwater Rule', which would make his testimony "unreliable." Her interaction with the 58-year-old star following her questioning has gained immense attention from viewers. So who is Stephanie Calnan? Read on to know everything about this young lady.
Who is Stephanie Calnan?
As a Junior Lawyer, Stephanie Calnan is representing Johnny Depp's legal team. She graduated from Boston University School of Law and began working as a summer intern at shape Up Somerville in 2009.
She is part of the Firm's Litigation & Arbitration Practice Group. She also actively takes on pro-bono cases with Lawyers Clearinghouse, the New England Innocence Project, and Kids in Need of Defense. She is currently a part of Depp's Sports & Entertainment team from Brown Rudnick. She joined the high-profile law firm in 2016.
Lets give a big shoutout to #StephanieCalnan – yet another great strong intelligent woman of #JohnnyDepp legal team! So sweet the whole team congratulating her after examination of Dr Shaw #JusticeForJohnnyDepp #BenChew #WayneDennison #CamilleVasquez @BrownRudnickLLP pic.twitter.com/ZeqoyPYlNX
— Alexndra Kelly (@arvirtual81) May 24, 2022
Stephanie Calnan's career kick-started at the Middlesex District Attorney's Office, where she served as a paralegal. She has also interned at the Massachusetts Attorney's General's Office, where she took on matters related to the casino industry.
Adding to her extensive resume, she is also an active participant in the Steering Committee of the firm's Women's Initiative. She is also a member of the firm's Liaison Committee. Calnan is working alongside Ben Chew, who is serving as Depp's attorney and has been pictured with the actor in court throughout the defamation trial.
Stephanie's Cross-Examination of Dr Shaw
Johnny Depp's legal team called in forensic psychologist Dr Richard Shaw to evaluate the testimonies made by medical specialists Dr David Spiegel and Dr Kipper. During the cross-examination, Dr. Shaw mentioned that Dr Spiegel's testimony is "unreliable". He also accused the expert of violating the principles of the Goldwater Rule.
Dr. Shaw mentioned that Dr. Spiegel's testimony is 'unreliable'. He accused the expert of violating the principles of the Goldwater Rule. He further stated that a series of prolonged diagnostic tests would have to be carefully performed to determine a prognosis of cognitive health.
One important point that was put forward by Dr Shaw was that Dr Spiegel never performed any of these texts. Dr Spiegel went on to reveal that he did not personally consult Depp for his previously conducted evaluations.

Following her powerful courtroom performance, Stephanie Calnan returned to her assigned seat. At this moment, Johnny Depp congratulated Calnan for her successful interrogation. Social media users are awing over Stephanie's presence of mind and her legal skills. Well, her career has just skyrocketed. Isn't it?
What is the Goldwater Rule?
The Goldwater rule is Section 7 in the American Psychiatric Association's (APA) Principles of Medical Ethics. It states that psychiatrists have a responsibility to participate in activities contributing to the improvement of the community and the betterment of public health.
However, the rule restricts the professionals from giving professional opinions about public figures whom they have not examined in person, and from whom they have not obtained consent to discuss their mental health in public statements.
The rule is named after former US Senator and 1964 presidential nominee Barry Goldwater. The rule came up in the 1964 case when Fact magazine published "The Unconscious of a Conservative: A Special Issue on the Mind of Barry Goldwater".
This title played on the title of US Senator Barry Goldwater's bestseller The Conscience of a Conservative. The magazine polled psychiatrists about Goldwater and whether he was fit to be president. Goldwater sued magazine editor Ralph Ginzburg and managing editor Warren Boroson, and in Goldwater v. Ginzburg (July 1969) received damages totalling $75,000 ($554,000 today).
Johnny Depp's Legal Team
Johnny Depp's legal team comprises eight lawyers. The ones taking the lead are Benjamin Chew, Camille Vasquez, and Andrew Crawford. Alongside them are Calnan, Rebecca MacDowell Lecaroz, Yarelyn Mena, Jessica Meyers, and Samuel Moniz. During the trial, Benjamin Chew, Camille Vasquez, and Andrew Crawford handle the examination, and the others acted as assisting lawyers.
Updates on the Trial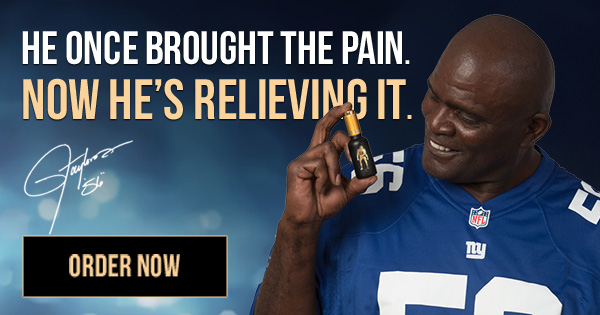 Depp is suing Heard in Fairfax County Circuit Court in Virginia for $50 million over a December 2018 op-ed she wrote in The Washington Post describing herself as "a public figure representing domestic abuse." His lawyers say he was defamed by the article even though it never mentioned his name. Heard is countersuing for $100 million, claiming Depp's attorney defamed her by calling her abuse allegations a hoax.
Judge Penney Azcarate indicated that the jury may begin deliberations on Friday afternoon, but would not return until Tuesday after the holiday weekend. Heard was the final witness to testify in the six-week trial, and she delivered an emotional message to jurors:
"Johnny promised me … he would ruin me, that he would ruin my career," Heard said, as she looked toward the panel. "He promised global humiliation, you saw those texts." The jury will make its decision after both sides have made closing arguments.
No matter what the result may be, Johnny's team has worked really hard to frame a strong case in favour of "The Pirates of the Caribbean" star. The rebuttal witness Kate Moss, who is Johnny's ex also played a key role in flushing Amber's allegations against Depp. Shoot your thoughts about the fate of this case.