Kourtney Mary Kardashian is an American businesswoman, model, socialite, and reality TV star from Los Angeles. Most people know her from the reality show "Keeping Up With the Kardashians," which is very popular. Kourtney has also been in reality shows like "Kourtney and Kim Take New York" and "Kourtney and Khloe Take Miami" over the course of her career.
Early Life
Kourtney Kardashian was born in Los Angeles on April 18, 1979. She is the oldest child of Kris Jenner and Robert Kardashian, who passed away. She has three siblings; their names are Kim, Khloé, and Rob. In 1991, her parents split. Her mother married Bruce (now Caitlyn) Jenner in the same year.
Her mother's marriage to Caitlyn Jenner produced two younger half-sisters, Kendall and Kylie. In 1994, her father Robert Kardashian rose to prominence as one of O.J. Simpson's defense attorneys during the trial for the murder of his ex-wife Nicole Brown Simpson and her friend Ron Goldman.
Kourtney went to Los Angeles's Marymount High School, which was only for girls. She moved to Dallas after high school to go to Southern Methodist University. In her third year, she changed schools and went to the University of Arizona in Tucson, Arizona. She got her bachelor's degree in Theater Arts from college. In Arizona, she went to school with Nicole Richie and Luke Walton.
Career
The first reality show Kourtney was on was "Filthy Rich: Cattle Drive" in 2005. Then, in 2007, a sex tape her sister Kim made with her then-boyfriend Ray J in 2003 was released. That sex tape, called "Kim Kardashian Superstar," brought her and her family to fame. Later in 2007, Kourtney, her mother Kris, her stepfather Bruce/Caitlyn, and her siblings Kim, Khloé, Rob, Kendall, and Kylie were all hired to star in the E! reality show "Keeping Up with the Kardashians." The show has been a big hit, and in 2020, it is still on the air. It also led to a number of spin-off series.
Kourtney and her mother opened a children's clothing store called Smooch in Los Angeles and New York City. Kourtney, Kim, and Khloe own and run the clothing store D-A-S-H in Los Angeles, New York City, and Miami. In 2010, Kourtney and her sisters released a line of clothes for Bebe.
Also Read:- Andrew Garfield Net Worth, Career, Awards & Personal Life?
Kourtney's first role was on the ABC soap opera "One Life to Live" at the end of March 2011. Kardashian watched the soap as a child, and getting to be on it was a dream of hers for as long as she could remember. She was a lawyer in the play. Critics didn't like how she did in the play.
In 2018, she and Kylie Cosmetics came out with a makeup line called Kourt x Kylie.
On March 5, 2019, Kardashian launched a new website called Poosh, which is about her lifestyle. Kourtney announced in late August 2020 that her lifestyle brand Poosh would hold a virtual wellness event. The one-day event will take place on Saturday, September 26. It will include a variety of workshops, activities, and talks meant to engage and inspire Poosh readers.
Accolades
Even though her Instagram posts have caused some trouble. Fans were disappointed that she didn't look like the picture of her at the Grammy Awards in 2022, which she was accused of editing.
Controversies
Kourtney, Khloé, and Kim all used their social media accounts to talk about the diet supplement Quick Trim. In March 2012, QuickTrim was accused of using false and misleading advertising, and the sisters were named in a $5 million class-action lawsuit.
Also Read:- Lil Uzi Vert Diamond: $24 Million Forehead Diamond Are Controversy.

Kourtney's Net Worth
Celebrity Net Worth says that the Keeping Up With the Kardashians star has a net worth of $65 million thanks to her work as a media personality, socialite, and reality TV star. They also say that she makes an estimated $10 million a year.
Her Personal Life
Kourtney brought Younes Bendjiman, who is 26 years old, as her date to the Kardashian/Jenner family reunion. In 2006, Kourtney began seeing Scott Disick. They met at a party at a friend's house in Mexico. During the time that the show was being made, the couple's relationship was on and off. On December 14, 2009, Kourtney gave birth to their first son, Mason Dash Disick.
Read More:- Kim Kardashian Net Worth: Kim Kardashian Earns How Much Money Every Year?
During the fourth season of "Keeping Up with the Kardashians," the birth of Mason was filmed and shown on TV. On July 8, 2012, Kourtney gave birth to their second child, a girl named Penelope Scotland Disick. On December 14, 2014, on Mason's 5th birthday, Kourtney gave birth to their third child, a boy named Reign Aston Disick. In 2015, the couple said they were getting a divorce.
From 2017 to 2018, she was with model Younes Bendjima. Kourtney Kardashian then began dating Travis Barker. In October 2021, they said, "I do." After the 64th Annual Grammy Awards in Las Vegas on April 3, 2022, Kourtney and Travis got married informally. The wedding took place in Santa Barbara on May 15, 2022. Then, on May 22, 2022, in Portofino, Italy, they got married in a religious ceremony.
Frequently Ask Questions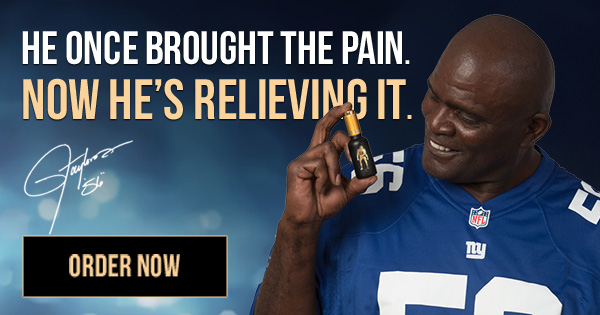 Kourtney Kardashian and Travis Barker get engaged. A month after Kardashian and Barker were first seen together in public, they took their relationship to the next level by getting engaged.
For Kar-Jenner completists, Caitlyn Jenner is said to be worth $100 million, while Rob Kardashian, her brother, is said to only be worth $10 million, making him the poorest member of the family.
She made most of her money from her role on the long-running family reality TV show and from deals to promote brands. She also has a lifestyle brand and e-commerce site called Poosh, which brings in more money for her.