The first step in deciphering Jared Leto's dating history is to comprehend the actor's strict adherence to his personal space. "I don't know whether I would reveal that information publicly if I was in a relationship," the actor told Rolling Stone, adding that he wants to "distract people" from his personal life.
Whatever the case may be, tabloids have continued to obsess over the purported specifics of his apparently hectic love life.
The New York Post, for example, claimed in 2005 that "Leto loves 'em young," accusing him of "aggressively chasing" a series of "teen models."
In 2018, actor Dylan Sprouse accused the actor of slipping "into the DMS of every female model aged 18-25" on Twitter, reigniting the story. The actor and singer have remained silent about the allegations.
Leto has been associated with a slew of attractive women over the better part of two decades, while seldom being attached to one relationship for a prolonged length of time.
A suspected night out with Britney Spears in 2003; public flirtations with British model Alexa Chung; praising "Game of Thrones" actress Emilia Clarke's eyes and making her blush during an E! News interview in 2014; and Coachella coquetry with Halsey in 2016 are among the items on that list.
Is he, though, a ladies' man or a misunderstood tease? Get your ombré looking limber for the ladies, and ring our number, for Leto's relationship history is revealed…
Jared Leto and Cameron Diaz Dodged Paparazzi for Years
The Telegraph lamented that Cameron Diaz and Jared Leto's low-key relationship was one of "Hollywood's most gorgeous, yet least photographed couples."
According to People, the secretive couple began dating in 1999 and were even supposed to be engaged in 2003.
Despite this, the couple managed to keep their courtship relatively secret from the public frenzy that surrounded most other celebrity pairings – not that the media didn't speculate wildly about them nevertheless.
Diaz was alleged to have called off her engagement to the "My So-Called Life" star owing to his intense method acting practises while shooting "Requiem For a Dream," according to Cinema.com.
Leto was reportedly claimed to have refrained from sex throughout the filming, which The Telegraph said: "wreaked havoc on his relationship with Diaz." When the two ultimately called it quits in 2003, their closely guarded relationship was once again scrutinised by the tabloids.
There was "talk" that Leto went full Jordan Catalano in his relationship, putting his band, 30 Seconds to Mars, above the "Being John Malkovich" actor, according to Contact Music.
According to other claims, he was "He wasn't very polite to her," a source said Us Weekly via Contact Music, "since he was envious of Diaz's hot career."
They just did a few things together. They seemed to be living different social lives recently."
Related: Who Is Scott Disick Dating? Girlfriend & Relationship Timeline!
Did Scarlett Johansson hit rock bottom for Jared Leto?
Jared Leto had moved on to another attractive Hollywood blonde in the shape of a then-19-year-old Scarlett Johansson a year after his breakup from Cameron Diaz.
People magazine named the two as one of the summer's "hottest celebrity relationships" in August 2004, after claims that they'd been seen "kissing a lot" at a party.
Unfortunately for the "Black Widow" actor, tabloid sources said the relationship was one-sided: we'll never forget the paparazzi photo that seemed to show an uninterested Leto reading his phone as Johansson kissed him.
By October, the "Ghost World" actress had reportedly made a "mad rush to South Africa" to "keep a closer check" on her lover, according to the Mirror.
Leto has been "spending drunken evenings out" with his "Lord of War" co-star Tanit Phoenix, a gorgeous model who raved to the newspaper about her co-star being "very flirtatious" and "so lovely," according to the publication.
Was Johansson justified in her concern? Potentially, the two seemed to fade away silently. Johansson said in a 2016 interview with Cosmopolitan that she had learnt to avoid partnerships with individuals who were "attractively unavailable."
The actress said that she had a "long ago" relationship with someone for whom she had hit "rock bottom" in her attempts to win his love. It's debatable whether or not the individual was Leto, although the two have been seen together since then.
Were Ashley Olsen and Jared Leto friends with benefits?
By 2005, Jared Leto looked to be the happy owner of a "Hollywood it-girl hook-up" bingo card, with Ashley Olsen as his first stamp.
According to Us Weekly, the former "Full House" actress was photographed "on a cosy date" with the Oscar winner in 2005, with the magazine claiming that the then-19-year-old Olsen twin seemed "like a thrilled schoolgirl who has a new lover" via SFGATE.
The two didn't seem to have anything long-term or serious going on, which would become a theme in Leto's dating life. Nonetheless, they'd be seen rekindling their flame in public for many years to come.
According to Us Weekly, the two were photographed holding hands and making out at the Art of Elysium event in Los Angeles in 2008, with a witness telling the publication, "They looked like a couple."
However, a second source said that they were "simply pals" and that they were not "back together."
In 2012, the lip-locking "friends" were seen having "a very flirty supper" in Beverly Hills, according to the Daily News.
They "couldn't stop caressing each other," according to the magazine, with the "Dallas Buyers Club" actress observed toying with Olsen's hair and the "New York Minute" star hugging Leto and "putting her head on his lap."
Related: Who Is Amanda Kloots Dating? Boyfriend & Relationship Timeline!
Jared Leto Allegedly Hid His Romance with Lindsay Lohan
By apparently dating his "Chapter 27" co-star Lindsay Lohan in 2006, Jared Leto proceeded to work his way through former Disney stars.
Despite reports that the two "hit it off" on the set of the Mark David Chapman movie, according to MTV, the 30 Seconds to Mars singer said he avoided the "Mean Girls" on-set because he "didn't talk to anyone" in order to remain in character.
Despite this, the Daily News stated months later that the two were "smitten" and ready to "go public with their relationship" via Female First.
Meanwhile, Life & Style via Today said that Lohan intended to marry Leto and that "grabbing a spouse would be a poke in the eye" of her rival Paris Hilton – a storey that would become even more amusing in about 100 words.
Surprisingly, none of this came to happen. Instead, sources like Female First said that Leto was "ashamed" of his relationship with Lohan and "avoided being pictured with her."
The "Freaky Friday" star, on the other hand, informed Elle that her ex was only "paranoid" that she would "bring 15 photographers" to their outings.
Despite the fact that their supposed relationship fizzled, the two seemed to be friends. At least until 2016, when Lohan showed she was over Leto by strangely accusing him on Instagram of basing "his whole music and cinematic career on the film, 'The Crow'" via Contact Music.
Sucking Face with The Hotel Heiress
When the Hotel Heiress Was Photographed Tongue Wrestling with Jared Leto at The Sundance Film Festival in 2008, It Was at The Height of The Ferocious Lindsay Lohan Against Paris Hilton Turf War of The Late '00s.
According to A Page Six Description of Their Time Together, the "stars Are Blind" Singer Kissed Her Supposed Paramour While Doing Lap Dances.
Meanwhile, according to a second Page Six article on the hook-up, this wasn't Hilton's first time with the ladies' man via Digital Spy.
"This isn't the first time they've made out — there simply weren't any cameras present previously," an insider informed the site.
Which raises the issue of who else Leto has been tonguing when the cameras aren't present?
Whether or if the two ever renewed their romance away from the prying eyes of the cameras will remain a mystery to the rest of us, ordinary mortals.
What is clear is that in 2021, when a fan advised she see Leto's film "House of Gucci," Hilton appeared to send some good-natured shade his way.
It was, understandably, an impossibly difficult choice for the celebrity. "I want to see it," she tweeted, "but it's only showing in movie theatres and I'm on my honeymoon on a private island."

An Easter fling with Isabel Lucas
As the decade of the 2000s came to a close, Jared Leto seemed to change up his dating game. He left Paris Hilton's wide buddy group of under-21 starlets behind and began pursuing overseas models with few acting careers.
According to Perez Hilton, Isabel Lucas, an ethereal Australian celebrity, was "seen out shopping a lot of Easter treats" with the actor in 2009. The gossip blogger called the two a "new couple," but predicted that they wouldn't last long and that they'd "be over by Friday!"
It was a risky bet, given that Lucas, who was "13 years Leto's younger," according to Contact Music, was reputed to have a love life as tumultuous as her new lover's.
Lucas was in a vehicle accident with her "Transformers 2" co-star Shia LaBeouf a year before hooking up with the "Fight Club" actor, according to the Daily News.
She escaped the altercation with "minimal scrapes and bruises," according to the site, but her suspected romance with actor Adrian Grenier didn't fare as well.
The pair split up "soon after" the accident, according to People, with a source telling the publication that the "Entourage" actor "didn't enjoy" seeing his girlfriend out with another guy.
LaBoeuf, ever the gentleman, admitted to Details that he and Lucas were "philandering about" at the time of the accident. What about Leto and his one-time sweetheart? They were never seen out and about after that.
Related: Is Selena Gomez Dating Zen Matoshi? – Relationship Status
Jared Leto's Hot Girl Summer: Supermodel Edition
If there was ever any question that Jared Leto wasn't ready to settle down, it was during the summer of 2011 when the actor and singer were seen with two separate supermodels.
According to Just Jared, he was observed placing "his arm around Serbian model" Nina Senicar at a café in Milan in early July while on tour with his band, 30 Seconds to Mars.
According to the Daily Mail, Leto was spotted "taking a romantic walk and sharing a kiss" with model and actress Katharina Damm in Saint Tropez only a few weeks later.
The publication said that "the new pair seemed enamoured" together, as it often does. But we all know how Lindsay Lohan's new relationship turned out after a witness report, and it seems Leto's current affair was no different.
The pair were alleged to have gotten into "a verbal argument" at a New York Fashion Week party a few months after being photographed looking so in love, according to the Daily News.
Witnesses said the altercation was intense, with Leto seeming "very furious" and Damm looking "upset yet defensive," according to the site. Leto was allegedly seen with his arm around rock star Courtney Love later that night, but "Damm was nowhere to be seen." Hey, he's a sucker for celebrity skin…
Was He Ever Dating Chloe Bartoli?
Jared Leto has long been linked to famous stylist Chloe Bartoli, with Radar reporting that their relationship started in 2013.
When Bartoli posted a photo of the two trekking together in the desert on Instagram in 2018, the rumour mill about the supposed pair went into overdrive.
It's worth mentioning, though, that Leto has long been frequent on Bartoli's Instagram page, with the stylist first posting a photo of him in 2012.
There is no indication in any of the photos that the two are anything more than close friends. Isn't it possible for two stunningly gorgeous individuals who have a passion for fashion to just enjoy a platonic relationship in peace?
It seems that this is not the case. Unfortunately, this might be due to Leto's growing image as a ladies' man, as well as Bartoli's previous tabloid-fodder relationship with Scott Disick.
According to Us Weekly, photographers caught the stylist "getting uncomfortably close" to her ex-boyfriend in Monaco in 2015. Following the meeting, ET claimed that Disick and his wife Kourtney Kardashian had broken up, and Bartoli faced a barrage of online hate for being a "homewrecker" over the photos.
According to the Daily Mail, the two were seen becoming "amorous" at a luxurious home near Cannes in 2017. Who knows, maybe the stylist simply loves having casual affairs with blue-eyed males on a regular basis.
Rumoured Hook-Ups with Miley Cyrus
Jared Leto evidently recognised in 2014 that he can't and won't stop dating former Disney stars.
Rumours began to surface that he was dating Miley Cyrus, the actress from "Hannah Montana," with a source telling Us Weekly that the artists had "knew one other for a time" and were bonding over "art and music" and a common love of nudity.
"Jared doesn't do girlfriends," a source told the magazine, adding that the relationship between the then-22-year-old pop sensation and the 43-year-old actor was purely for fun.
Those good times seemed to continue into 2015, with Star Magazine portraying the two as having a "secret" arrangement away from the prying eyes of the paparazzi at a West Hollywood hotel via Hollywood Life.
According to the magazine, Leto was aware of the arrangement since she was "seeing a lot of other ladies," but she didn't seem to mind.
Cyrus looked to flirt with reports about their secret hook-ups in public. At the 2015 MTV VMAs, she surprised everyone by presenting Leto as "the lady with whom I had my first lesbian encounter" and subsequently rubbing up against him in a barely-there costume, according to Hollywood Life.
According to the site, the controversial "Wrecking Ball" singer published a photo of the encounter with a message playfully referring to her "trying to hump Jared Leto" in a since-deleted Instagram post.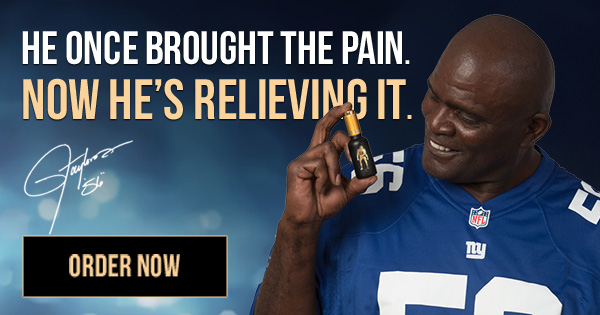 Related: Tom Holland Dating Zendaya 2022: Relationship Timeline
A Rumored Romance with Lupita Nyong'o
Jared Leto was supposed to be dating "Us" actress Lupita Nyong'o at the same time he was allegedly having affairs with Miley Cyrus, Chloe Bartoli, and whomever else.
After supposedly displaying some red-hot chemistry during the Hollywood awards season in 2014, Page Six speculated that "an Oscar romance" was "blossoming" between the two.
According to People, the "Dallas Buyers Club" prize winner raised even more eyebrows by praising Nyong'o in his victory speech at the Independent Spirit Awards.
Leto thanked "all the ladies I've been with and all the women who believe they've been with me," including his "future ex-wife, Lupita," in his absurdly long speech.
The actor might have been teasing the media because of the increased tabloid interest in the two as a pair. On "The Ellen Show," his awards season companion was undoubtedly laughing off the tabloid claims.
Nyong'o joked about her rumoured romance with Leto when questioned about it "But I thought Miley Cyrus was the one who ended our relationship? That was the last thing I heard before I went to sleep."
Despite their chemistry, the two could not have been romantically engaged. According to E! News, the couple was "having a lot of fun together" at a SAG Awards after-party, but there were no "outward demonstrations of any love gestures."
Then, in 2019, Nyong'o told Net-A-Porter that their friendship extended "beyond the dating rumours," and that they just enjoyed "an intimacy that evolved" as a result of working together on their separate Oscar campaigns.
Jared Leto May Be Dating Valery Kaufman
Jared Leto has been said to be "off the market" since 2015, when he was "saw… twice in a week" in New York with Russian model Valery Kaufman, according to People.
Given that the actor's track record with long-term, committed partnerships isn't exactly stellar, most people undoubtedly took the news with a grain of salt. The pair, on the other hand, was spotted together for years this time around.
Just Jared reported in 2017 that the actor and his "rumoured girlfriend" had lunch together in New York, and the Daily Mail claimed in 2018 that the two were spotted out and about in the city wearing "bizarre clothing" together – which is, of course, a celebrity love language.
People claimed in 2020 that the two were "closer than ever" after spending more time with each other, based on sightings of them hanging out together on and off.
According to a source, the 22-year-old pair "at first seemed to be pals" and "didn't go on single dates."
However, the two have apparently discovered love and have "been off and on now for a few years," with Kaufman even meeting her purported boyfriend's mother.
Little is known about Leto's connection with the model, as it is with so much of his dating past. However, given the private star's track record, it seems to be how he likes it as well.