The coroner's report on Cam Newton's NFL career should list "lack of self-awareness" as the cause of death, not misogyny.
Newton returned to the news cycle yesterday after media outlets circulated comments about women he made during a recent podcast interview. On the Sunday edition of the "Million Dollaz Worth of Game" podcast, Newton discussed his upbringing, his parents' long marriage, and his philosophy on women.
The latter comments provoked the ire of feminists, the matriarchy, Twitter, and beta males and cast Newton as the love child of Archie Bunker and Cardi B.
Newton said: "It's a lot of women who are bad bit***s, and and I say 'bit***s' in a way not to degrade a woman but just to go off the aesthetic of what they deem as a 'boss chick.' A woman for me is handling your own but knowing how to cater to man's needs. I think a lot of times when you get that aesthetic of like 'I'm a boss bit**, I'm a this, I'm a that,' no baby. But you can't cook. You don't know when to be quiet. You don't know how to allow a man to lead."
ProFootballTalk's Mike Florio wrote that Newton's "outdated views regarding gender roles and obligations" will make it more difficult for Newton to land a job this off-season.
I disagree. Sans the profane language, Newton's views on gender roles and obligations are commonplace in the NFL or among high-net-worth men. His views are standard among people, regardless of income, with a biblical worldview. Genesis 2:18 says that God created Eve as a suitable helper (helpmeet) for Adam.
Newton's views are not problematic or outside the mainstream, especially within his peer group.
It's his lack of self-awareness that's the problem. The content of his podcast interview is a reflection of the lack of self-awareness that has undermined the success of his NFL career.
Newton never fully delivered on his seemingly endless potential because of his distorted view of himself. Talent and the coddling produced by immense athletic gifts blinded the quarterback prodigy to the harsh realities and inevitabilities of playing the most challenging position in all of sports.
Talent isn't enough at quarterback. The intangibles of leadership, film study, technique, and persona matter as much as physical skill. Cam Newton was a rock star playing the one position in football that requires an actor. Newton was Rick James, b***h! He needed to be Denzel Washington.
Had Newton played tight end or outside linebacker, he'd likely be seen as a sure-fire Hall of Famer and a missing piece for some team's Super Bowl dream. Instead, at age 32, the former MVP is jobless, quite possibly finished as an NFL player, and too many miles from Canton, Ohio, to hitchhike to the Pro Football Hall of Fame.
Rich Gannon, a journeyman, played in more Pro Bowls, won more games, and had a better career than Cam Newton. Why?
Because Newton has no idea how to be a leader. You can see the shortcoming in his attitude toward women.

"You don't know how to allow a man to lead."
Newton doesn't know how to lead. He fathered four kids with a woman, Kim Proctor, he refuses to marry. His relationship with Proctor ended because he fathered a fifth child with an Instagram model.
Why would a woman follow a man with five illegitimate kids? Why would a woman cater to the needs of a man who refuses to cater to her desire for monogamy, matrimony, and spiritual salvation? Why would a woman agree to be a suitable helper to a man who eschews being obedient to God's will?
You can't lead without sacrifice. You can't lead without following first. In order to follow God, man must sacrifice the desires of the world.
This is at the heart of Newton's professional underachievement. His talents convinced him he didn't need to do all the little things that make great quarterbacks and great leaders. When it comes to relationships, wealthy men suffer the same delusion. They think finances allow them to bend the rules in their personal relationships with women.
I've made this mistake too many times to count.
In the podcast interview, Newton praised his dad and mom for sustaining their 38-year marriage. His parents are devout Christians. Newton said his father set a tremendous example of what a man is supposed to be.
Did Cam follow his father's blueprint? Is Cam obedient to God's will?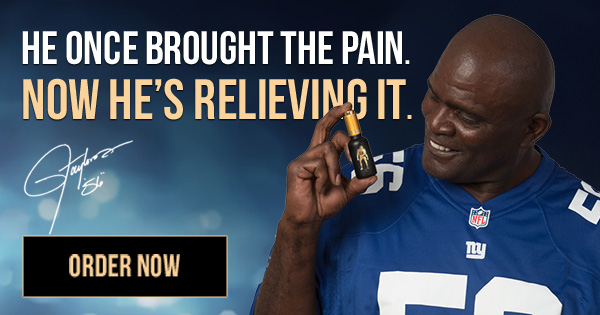 Cam's lack of self-awareness is the reason he doesn't know when to be quiet, when to be humble, when to be reflective, and when to evaluate his own behavior rather than analyze the actions of "bad bit***s" and boss chicks.
Newton's intentions on and off the field are positive. He wants to be a great football player. He wants to build a great family, similar to his parents. Talent and money have prevented him from taking the necessary steps to make those goals a reality.
Virtually every NFL owner, executive, and coach desires a woman who can cook, caters to his needs, knows when to be quiet, and will allow him to lead. They want the exact same thing from their players.
As a football player, Cam Newton is a lot like the "bad bit***s" he describes. Everybody eventually tires of "bad bit***s." The NFL is tired of Cam.