Let's examine each team's cap situation:
Detroit Pistons:
$27,673,195
The Pistons have some decisions to make this offseason. Jerami
Grant has been mentioned in trade rumors over the last two seasons,
and he might finally get moved. Marvin Bagley III is a restricted
free agent and since he failed to start 41 games or play 2,000
minutes this season, his qualifying offer decreased from $14.8
million to $7.3 million. Cory Joseph has a player option worth
$5,155,000. Also, the following players have a team option: Frank
Jackson ($3,100,000), Hamidou Diallo ($5,200,000), Luka Garza
($1,563,518) and Carsen Edwards ($1,815,677).
Detroit has the No. 5 pick in the 2022 NBA Draft and could have
the most cap space in the NBA, so this is a huge offseason for Troy
Weaver and Co. Given the Pistons' flexibility and desire to add
talent around Cade Cunningham, Detroit has been mentioned as a
possible suitor for Deandre Ayton, Jalen Brunson, Collin Sexton and
Mitchell Robinson among others. It remains to be seen if the
Pistons will use the bulk of their cap space this summer.
Orlando Magic:
$25,516,309 
All eyes are on the Magic entering this offseason, as they own
the No. 1 overall pick in the 2022 NBA Draft and they will have a
ton of cap space. Some projections have Orlando with more cap space
than Detroit, but it depends what the Magic do over the next few
weeks.
Mo Bamba is a restricted free agent with a $10,096,703
qualifying offer, and his days in Orlando may be
numbered since the Magic are expected to draft Jabari Smith or
Chet Holmgren. Bol Bol ($2.7 million qualifying offer), Ignas
Brazdeikis ($1.5 million qualifying offer) and Admiral Schofield
($1.5 million qualifying offer) are also restricted free agents.
Orlando has a team option for Moe Wagner (($1,878,720) and Devin
Cannady ($1,752,638). Also, Gary Harris and Robin Lopez are
unrestricted free agents, and Orlando can free up additional space
by renouncing their rights. 
It's also worth noting that this projection includes the
$10,907,160 salary that they'll have to pay their No. 1 pick next
year. Orlando won just 22 games this season, and it doesn't seem
like the team is in any rush to take the next step forward; the
Magic may be comfortable dragging out this rebuild for a few more
years and focusing on their young core's development in the
meantime.
Portland Trail Blazers:
$24,063,805
Anfernee Simons is a restricted free agent with a $5,758,551
qualifying offer, and re-signing him is Portland's top priority
this offseason. In his 30 games as a starter this season, he
averaged 22.0 points, 5.5 assists, 4.1 threes and 2.8 rebounds on
.452/.415/.871 shooting splits.
CJ Elleby, Elijah Hughes and Keljin Blevins are also poised to
be restricted free agents. Only $3.9 million of Eric Bledsoe's
$19.4 million salary is guaranteed, so waiving him would give
Portland significantly more cap space. Also, Josh Hart's $12.9
million deal is non-guaranteed, giving the Blazers even more
flexibility (although the team will likely want to keep Hart).
Portland has several unrestricted free agents, including Jusuf
Nurkic, Joe Ingles, Ben McLemore, Cody Zeller and Drew Eubanks.
The Blazers can create enough cap space to offer a max deal this
offseason, but they'd have to waive the Bird rights of Nurkic,
Ingles, McLemore, Zeller and Eubanks, as well as Bledsoe and Hart.
A more likely outcome is Portland
operating as an over-the-cap team, re-signing Nurkic, using its $21
million traded-player exception and then using the non-taxpayer
mid-level exception worth $10,349,000. (In this scenario, they'd
still be waiving Bledsoe.) The Blazers are a team to watch this
offseason, as they have been linked to numerous players in trade
rumors. Portland is being aggressive as they look to surround
Damian Lillard and Simons with talent.

Memphis Grizzlies:
$19,273,650
Seeing the Grizzlies on this list may surprise some people, but
they can actually clear quite a bit of cap space this summer. The
question is: Will they make the necessary moves to do so?
Memphis could remain over the cap and prioritize re-signing Kyle
Anderson and Tyus Jones, who are both unrestricted free agents. Or,
the Grizzlies could decide to renounce Anderson, Jones and Jarrett
Culver, which would carve out $19.3 million in cap space that they
could play with. Another option is they could try to pull off a
sign-and-trade using some of their young players and draft picks
(since they have eight first-rounders in the next five drafts).
Memphis is already a contender, and the franchise enters this
offseason as a bit of a wild card given all of its options.
Indiana Pacers:
$17,477,594
This projection factors in the $6,498,600 salary that Indiana
will have to pay the No. 6 overall pick, assuming the team makes
the selection. The Pacers could free up more cap space, but that
would entail getting rid of certain players (or trading their
pick). Oshae Brissett ($1,846,738) and Keifer Sykes ($1,563,518)
have a team option. Only $625,000 of Terry Taylor's $1,563,518
salary is guaranteed, and Duane Washington Jr.'s $1,563,518 salary
is non-guaranteed too. Indiana can free up additional cap space by
renouncing the rights to unrestricted free agents TJ Warren, Ricky
Rubio, Jalen Smith and Lance Stephenson. 
The Pacers were a 25-win team this season after blowing up their
roster, trading away Domantas Sabonis, Caris LeVert, Torrey Craig,
Justin Holiday and Jeremy Lamb. It's possible that they aren't done
making trades, as Malcolm Brogdon has been rumored to be available and
Myles Turner could be shopped once again. The Pacers are focused on
building around their young core that includes Tyrese Haliburton,
Isaiah Jackson and Chris Duarte among others.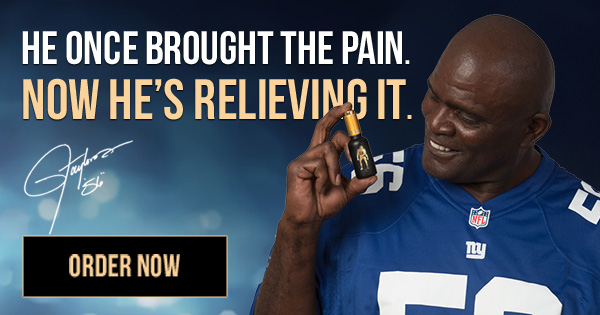 San Antonio Spurs:
$14,204,803 
Some projections have the Spurs with significantly more cap
space, and it's true that San Antonio's decision-makers
could free up more cap room if they so choose. However,
that would require them to renounce the rights to Lonnie Walker IV
(who's a restricted free agent with a $6,319,683 qualifying offer
and $13,343,688 cap hold) and release Zach Collins (who has a
$7,350,000 salary, but only $3,675,000 is guaranteed). Tre Jones'
$1,782,621 is also non-guaranteed, but it seems unlikely that San
Antonio would move on from the 22-year-old. Also, this projection
includes the salaries that San Antonio will have to pay its three
first-round picks (No. 9, No. 20 and No. 25), assuming the
organization keeps those selections.
While these six teams project to have the most cap space, other
teams could still get under the cap via trades. And even if a team
doesn't have cap room, it could still make a significant free-agent
addition using the mid-level exception.
Who are the top players available in this summer's
free-agent class? Check out our NBA free-agent rankings and scouting
reports here. And for more information about the salary cap and
relevant terms to know between now and the start of free agency,
check out our free-agency
glossary.