Courtesy
Recently, Ford and Hyundai came up with a similar idea for the compact pickup: trucks are popular, but the traditional body-on-frame versions have grown large — and breathtakingly expensive. Why not offer truck versatility and cargo flexibility in a more accessible, affordable and efficient unibody (a.k.a. car-based) package?
And the fruits of their labors arrived right on top of one another. Both the Ford Maverick and the Hyundai Santa Cruz debuted to great fanfare last year. The natural question here in 2022, however, is which one you should buy. I tested both of them for a week around my home in southeast Michigan — and in the Maverick's case, on the launch event in Tennessee — to find out.
Advertisement – Continue Reading Below
The Maverick feels more like a truck than the Santa Cruz
Compact pickup meant different things to Ford and Hyundai. Ford leaned into the truck angle; the Maverick looks like a little F-150. It gets familiar Ford truck features, like the Fx4 off-road package found on other pickups. It has a longer 54-inch bed than the Hyundai, one that approaches the five-foot length you'd find in a mid-size truck.
Hyundai took a different angle. It won't refer to the Santa Cruz as a truck; rather, it's a "sport adventure vehicle" that "shatters both truck and SUV segments." It has a more extended wheelbase than Hyundai's Tucson crossover. But it draws heavily from the Tucson's aggressive styling and, with a shorter 48-inch bed, gives off more of a Subaru Baja crossover with a truck bed cut kind of vibe. My colleague Will Sabel Courtney likened the Santa Cruz to a "warthog in a tuxedo."
Dimensionally, the trucks are shaped differently. To use a readily on-hand metaphor for a young parent, the Maverick is Bert to the Santa Cruz's Ernie. The Maverick is four inches longer than the Santa Cruz — it has a longer wheelbase and overall length than Ford's three-row Explorer SUV. It's also two inches taller. The Santa Cruz is 2.4 inches wider than the Maverick. And comparing fully-loaded AWD trims, the Santa Cruz is about 400 pounds heavier.
Both the Maverick and Santa Cruz drive very well
Both the Maverick and Santa Cruz feel almost surprisingly quick, agile and well-balanced, especially if you're framing them as pickups. At top level with its turbocharged engine and dual-clutch transmission, the Santa Cruz hits a level of refinement and ride quality the Maverick doesn't. Both Ford powertrains can get a bit agricultural-sounding if you're pushing it. The Santa Cruz drives well; the Maverick drives well for its price point.
The counterpoint for the Maverick is that the base engine for the Santa Cruz is not as well-regarded as the top-shelf turbo, while Ford's base hybrid engine was the one I preferred over the more potent turbo Maverick. And you can get into a turbocharged Maverick for dramatically less money than a turbo-powered Santa Cruz, to boot.
Both the Maverick and Santa Cruz have 8.6 inches of ground clearance with AWD, a hair shorter than a non-Wilderness Subaru Outback. I only drove the Maverick off-road at the launch event, where an AWD truck with the Fx4 package handled a path very well. The Santa Cruz, meanwhile, handled itself with aplomb when I drove it through heavy snowfall on some seriously rutted Detroit roads while helping a friend move.
The Hyundai Santa Cruz has the nicer interior
Premium-feeling interiors are a hallmark for the Hyundai Motor Group, whether it's a Hyundai, a Kia or a Genesis. And — but for a truck-like PRND shifter — the Santa Cruz has essentially the same plush interior found in the Tucson, with features like ventilated seats you can't get on the Maverick.
Ford does an excellent job adding nifty features and textures to make a cheap interior feel cool and exciting — for example, you can store that giant water bottle of yours in the door. But no one would mistake the Maverick for a luxury car.
Both Maverick and Santa Cruz are surprisingly capable trucks
Both the Maverick and Santa Cruz are based on crossovers, but they do offer decent truck capability. The Santa Cruz is better at towing. The base model can pull up to 3,500 lbs, and the turbo AWD Santa Cruz raises that capacity to 5,000 lbs, the same as a Honda Ridgeline. That's more than the Maverick; a base Ford can tow 2,000 lbs, but you can level that up to 4,000 lbs with a towing package.
Payload is a bit trickier. I've seen several numbers — up to 1,753 pounds — for the Santa Cruz payload capacity. That said, as Jalopnik notes, the door sticker lists it at 1,411 lbs, which is actually more than 100 pounds less than the 1,519 lb rating for the Maverick. I didn't test the Santa Cruz's payload. But I drove a Maverick laden with a full pallet of mulch — more than 1,000 pounds — and it still handled well and earned nearly 40 mpg.

Speaking of mpg, the Ford Maverick is far more efficient
The Santa Cruz achieves similar fuel economy to a midsize truck. It averages 23 mpg combined with its naturally-aspirated 2.5-liter base engine, and that dips to 22 mpg combined when you opt for the turbo. The Maverick crushes that. The turbocharged engine achieves 25 mpg combined with AWD and 26 mpg without it. Meanwhile, the base Maverick engine is a hybrid setup that averages 37 mpg combined and 42 mpg in city driving.
Those numbers felt about right for both vehicles. With the Santa Cruz, I was averaging a little bit under 20 mpg though I brought it over with a long highway stretch. I was hitting the 40-mpg mark with the Maverick without even trying. And on the launch event, I heard tales of journalists who did try to drive efficiently, getting mpg numbers well into the 50s.
The Tucson has both a hybrid and a plug-in hybrid version. Presumably, that means that the Santa Cruz could get one if Hyundai feels the sales volume would be worth the expenditure.
The Maverick is also substantially cheaper than the Santa Cruz
The Maverick and the Santa Cruz have different missions. For Ford, the Maverick is their new entry-level car, designed to clean up at a price point rife with drab sedans; the Santa Cruz is supposed to be more upmarket and a fun alternative to the Tucson, or a cooler Honda Ridgeline. Their pricing reflects those missions.
Ford starts the Maverick at $19,995 before destination, which makes it it's the cheapest hybrid vehicle on sale in America. Want to level up to the Ecoboost engine with 250 hp and 277 lb-ft of torque EcoBoost engine? It's $21,080. Add all-wheel-drive, and you're still under $25,000. You can load up a Lariat trim with AWD and the tow package for under $32,000.
The Santa Cruz is a bit pricer. Hyundai sells it with a base MSRP of $24,440. That jumps to $25,940 if you add AWD. And leveling up to the 280 hp turbo engine necessitates a jump to the SEL Premium trim, which starts at $36,130. The fully-loaded version starts above $40,000.
Which compact truck would I buy? The Ford Maverick
While it doesn't come with AWD, annoyingly, the hybrid Ford Maverick is one of the best values on the automotive market. And the just-gas-powered version — while not as revolutionary — is still a great deal in its own right. Plus, you don't need to load a Maverick up to get a compelling truck; Ford proudly has stripped-down base model trucks in the media fleet as a testament to that.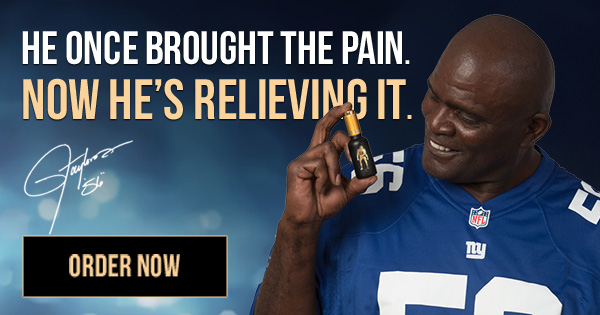 The Santa Cruz is a compelling vehicle, but it doesn't present the same value proposition. And if you're in the $40,000 range, it's not clear why you'd necessarily want your segment shattered versus buying an excellent Tucson Hybrid or a Toyota Tacoma for around the same price.
Will Subaru Bring Back the BRAT or Baja? It Should. Here's Why
The BRAT and Baja were ahead of their time…but that time is now.
LEARN MORE
This content is created and maintained by a third party, and imported onto this page to help users provide their email addresses. You may be able to find more information about this and similar content at piano.io
Advertisement – Continue Reading Below