Between network, cable and streaming, the modern television landscape is a vast one. Here are some of the shows, specials and movies coming to TV this week, Jan. 23-29. Details and times are subject to change.
Monday
THE BACHELOR 8 p.m. on ABC. This long-running reality dating series is back for its 27th season. This one includes visits to the Bahamas, England, Hungary and Thailand, as Zach Shallcross, a 26-year-old tech executive who has also appeared on "The Bachelorette," dates 30 women.
THE PROMISE (2016) 6:45 p.m. on HBO Signature. Terry George, the director of the acclaimed 2004 film "Hotel Rwanda," explores another genocide in "The Promise." Set in 1915 in the final days of the Ottoman Empire, the film follows a love triangle between an Armenian medical student, Mikael (Oscar Isaac); a French-Armenian artist, Ana (Charlotte Le Bon); and an American journalist, Chris (Christian Bale). In her review for The New York Times, Jeannette Catsoulis called the film "a big, barren wartime romance that approaches the Armenian genocide with too much calculation and not nearly enough heat." But viewers with an interest in the subject matter might still find the movie absorbing.
AMERICAN MASTERS: ROBERTA FLACK 9 p.m. on PBS (check local listings). "There isn't another pop-soul singer around with the versatility and refinement of Roberta Flack," the critic Stephen Holden wrote in The Times in 1981 after watching Flack perform at Carnegie Hall. Her music has topped Billboard charts with No. 1 singles like "The First Time Ever I Saw Your Face" and "Killing Me Softly With His Song," and this special documents her rise to stardom and her experience as a Black woman both in and out of the studio. Along with home movies, archival photos and unreleased music, the documentary includes interviews with Flack herself, the Rev. Jesse Jackson, Clint Eastwood, Yoko Ono and Angela Davis.
Wednesday
NATIONAL GEOGRAPHIC INVESTIGATES: LSD & THE PSYCHEDELIC REVOLUTION 10:15 p.m. on National Geographic. On Jan. 1, Oregon became the first state to legalize the adult use of psilocybin mushrooms (long known as "magic" mushrooms) amid a rising recognition of their ability to improve the effects of a variety of mental health conditions, including depression and post-traumatic stress disorder. This timely special dives into exactly how psychedelics are being used to heal modern ills after a decades-long ban.

Thursday
THE CHOSEN (1981) 10 p.m. on TCM. Set in 1940s Brooklyn, "The Chosen" is a coming-of-age story that follows an unlikely friendship between Danny (Robby Benson), a Hasidic Jew, and Reuven (Barry Miller), a more secular Jewish schoolboy. In her review for The Times, Janet Maslin wrote that the film, based on the Chaim Potok book by the same name, is at its best when it "describes the Hasidic culture through Danny and his reactions to the secular world."
Friday
IN THEIR OWN WORDS: CHUCK BERRY 10 p.m. on PBS (check local listings). Through a collection of original singles written and performed in the latter half of the 1950s, Chuck Berry shaped the nascent genre of rock 'n' roll while staying true to his roots and experiences. Using interviews with his widow, son and grandson, along with Berry's colleagues and other musicians, this documentary follows Berry's journey from growing up in segregated St. Louis to becoming a foundational figure in 20th century popular music.
BLACK PANTHER (2018) 7 p.m. and 10 p.m. on FX. "Black Panther" became the highest-grossing film of all time by a Black director when it was released in 2018. Featuring Chadwick Boseman (who died in 2020), Michael B. Jordan, Lupita Nyong'o and Daniel Kaluuya, the movie follows T'Challa (Boseman), the heir to the throne of the fictional African nation of Wakanda, as he and his allies defend against outside challengers. But the film is about much more than that. "Race matters in 'Black Panther,'" Manohla Dargis wrote in her review for The Times, "and it matters deeply, not in terms of Manichaean good guys and bad but as a means to explore larger human concerns about the past, the present and the uses and abuses of power." Its highly anticipated sequel, "Black Panther: Wakanda Forever," is currently in theaters.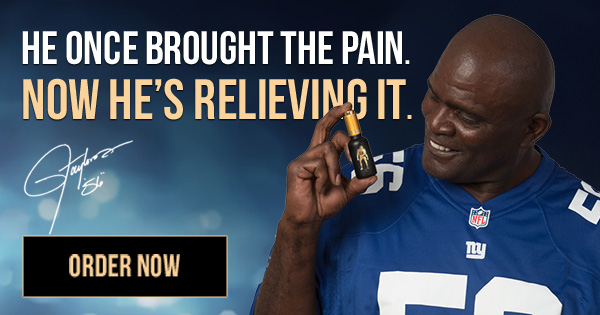 Sunday
GOOD WILL HUNTING (1997) 5:50 p.m. on Showtime. This classic is what Janet Maslin described in her Times review in 1997 as a "Cinderella story." The titular Will Hunting (Matt Damon) is working at the Massachusetts Institute of Technology when he solves a near-impossible math problem left on a chalkboard. The film follows Will as those around him, including a psychotherapist played by Robin Williams, learn of his genius, and he reckons with the direction of his future. "The script's bare bones are familiar," wrote Maslin, "yet the film also has fine acting, steady momentum, a sharp eye and a very warm heart."