Between network, cable and streaming, the modern television landscape is a vast one. Here are some of the shows, specials and movies coming to TV this week, Sept. 12-18. Details and times are subject to change.
Monday
74TH EMMY AWARDS 8 p.m. on NBC. Shifting from the usual Sunday night ceremony, the ceremony celebrating all things television is back on Monday, with Kenan Thompson as the host. The ceremony will be held in person at the Microsoft Theater in Los Angeles. "Succession" leads the nominations with 25 potential awards — including in the categories of best actor and actress and best supporting actor and actress, for many of the main cast members. "Ted Lasso" follows closely behind with 20 nominations. Presenters will include Will Arnett, Kelly Clarkson, Selena Gomez, Seth Meyers, Amy Poehler and others.
Tuesday
THE COME UP 9 p.m. on Freeform. This new reality show focuses on six Gen Zers as they navigate New York City after the height of the pandemic. The stars of the show, Taofeek Abijako, Fernando Casablancas, Ben Hard, Claude Shwartz, Ebon Trower and Sophia Wilson, work on their careers and figure out where they belong within their friend groups and social circles. Four episodes will premiere back-to-back on Tuesday and then two episodes will air each week that follows.
Wednesday
ABC FALL PREVIEW SPECIAL 8:30 p.m. on ABC. The cast of "Home Economics" will host an evening dedicated to sneak previews of what is to come on ABC this fall. One new show, "Alaska Daily," stars Hilary Swank as a reporter who leaves New York behind to work at a local Alaska paper. Another new show, "The Rookie: Feds," stars Nathan Fillion as an F.B.I. officer who brings in Simone Clark (played by Niecy Nash-Betts) to investigate a former student who is suspected of committing a terrorist attack. They will also show previews of the upcoming seasons of "Grey's Anatomy," "Bachelor in Paradise" and "Abbott Elementary."
THE CHALLENGE USA 9 p.m. on CBS. The first season of this show is wrapping up, with one man and one woman to be crowned champions and a $500,000 cash prize. "The Challenge USA" differs from the original "The Challenge," which has been airing on MTV for over 30 seasons, as it has contestants from U.S.-based reality shows, as opposed to contestants from all over the world. The participants come from shows like "The Amazing Race," "Survivor," "Big Brother" and "Love Island USA."
Thursday
STRAIGHT NO CHASER: The 25th ANNIVERSARY CELEBRATION 8:30 p.m. on PBS (check local listings). The a cappella group Straight No Chaser, which was formed at Indiana University, is celebrating its anniversary with a concert back where it all began — in Indiana. The group which is touring the United States this year, performs some classic covers including "Proud Mary" and "Lean on Me," as well as newer pop songs like "I'm Yours" and "All About That Bass" in this recorded concert.
GENERATION GAP 9 p.m. on ABC. This quiz show pairs up family members to answer questions about each other's generations. Hosted by Kelly Ripa, each episode has also featured a special guest, including the YouTuber Colleen Ballinger (in character as Miranda Sings), and the actor Judd Hirsch. For this week's episode — the 10th and final one of the season — the guest is the journalist Anderson Cooper.

ATLANTA 10 p.m. on FX. After a four-year hiatus between Season 2 and Season 3, fans of this show will be happy that Season 4 is arriving this week, less than four months since the Season 3 finale. After last season's romp through Europe, the characters are back in Atlanta. "If 'Atlanta' has always been hard to pigeonhole — it's comedy, except when it's drama, except when it's horror," James Poniewozik wrote in his New York Times review of the Season 3 premiere earlier this year, "that may be because it is about complicated people whose circumstances are always just a nudge away from any of these."
Friday
DYNASTY 9 p.m. on the CW. This show, staring Elizabeth Gillies, Grant Show and Adam Huber, is finishing up its fifth and final season this week. It is based on the 1980s soap opera of the same name and features a rivalry between the Carrington and Colby families, but the show has had its own plot lines instead of building on the original show's stories.
Saturday
MAMMA MIA! (2008) 6:20 p.m. Based around the songs of ABBA, this movie tells the story of mother and daughter duo, Donna and Sophie (Meryl Streep and Amanda Seyfried), as Sophie prepares for her wedding. Hoping to meet her father, Sophie invites to the wedding three men whom her mother wrote about in her diary the summer before she was born. Harry (Colin Firth), Bill (Stellan Skarsgard) and Sam (Pierce Brosnan) show up and chaos ensues. "Really, this movie is incapable of harming anyone," A.O. Scott wrote in his review for The Times, "except moviegoers with the good taste and bad manners to resist its relentless, ridiculous charm."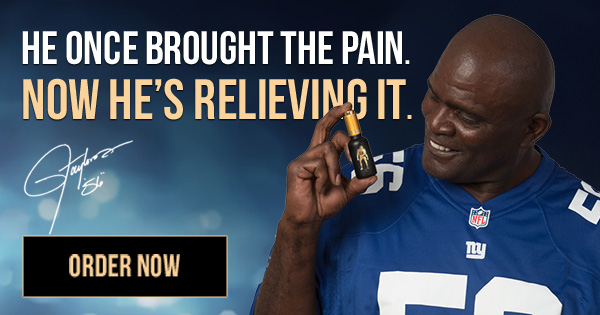 STAND BY ME (1986) 10:15 p.m. on TCM. Wil Wheaton, River Phoenix, Jerry O'Connell and Corey Feldman star in this coming-of-age story based on Stephen King's "The Body." The story follows the four boys as they go on an overnight hike to try to find a body of a boy who was hit by a train. "Mostly, there is a lot of boys' talk and good fellowship and an unstated and stated appreciation of this grand episode in their lives and how nothing will ever equal the comradeship of this summer," Walter Goodman wrote in his New York Times review of the film.
Sunday
TALES OF THE WALKING DEAD 9 p.m. on AMC. Each episode in this spinoff anthology series of "The Walking Dead" is a different story in the same post-apocalyptic world. The season's sixth and final episode follows a couple traumatized by the state of the world, and who might be living in a haunted house.