The Philadelphia 76ers have officially signed James Harden, although that move will not come without controversy as the NBA has opened an investigation based on tampering and salary-cap circumvention.
The tampering investigation might take months, as the NBA docked the Miami Heat and Chicago Bulls a second-round pick in December for moves made during last year's free agency. Some have suggested the inquiry into Harden's contract, the more serious of the two allegations, might even take years.
For now, we're going to operate under the assumption that Harden, P.J. Tucker and Danuel House Jr. are on the team next season. While any additional moves this offseason can't be ruled out, now feels like the right time to go through one of my favorite offseason exercises: What is the rotation going to look like next season?
Since this roster is a bit deeper than past iterations with different options on how to play, I decided to run through three different rotations. While none of them are likely to be correct on opening night, it's a good way to start thinking about how the team shapes up for next season. All stats are from Cleaning The Glass unless otherwise noted.
Standard regular season (nine man)
• As I have noted, let's assume that Tucker starts and adjust accordingly. He was brought in to defend the best players in the biggest games, so the Sixers might as well get him comfortable playing alongside their best players. Tucker joins a group that might be able to survive with me in the fifth spot. The four-man group consisting of the other starters had a plus-17.9 net rating in 940 regular-season possessions and a plus-6.7 net rating in 481 postseason possessions.
• In the mailbag last week, I mentioned that the Tyrese Maxey-Joel Embiid backup units did not flourish at the end of the season. Despite Maxey's improvements, his floor game can certainly be sharper. Although I will get into more options below, the Maxey-Embiid and Harris-Harden split still makes the most sense in sizing up this group.
• Let's talk minutes now. Harden hasn't averaged below 35 per game since he was playing in Oklahoma City, while Embiid and Harris were right around that 34-minute mark last season. The hope would be that blowouts would limit these minutes a tad. Tucker is probably the main player to watch here. He played 28 minutes per game last season in Miami, and at his advanced age, I did not project him to play more than that in this exercise.
• I didn't glean a ton from Paul Reed dominating a couple of summer-league games. But coming off a postseason in which he generally held up well — the Sixers had a positive point differential with him on the floor, a parade-worthy accomplishment in past years — I would make him the odds-on favorite to get the backup center role when the regular season begins. There could be additional competition, but as of right now, I guess BBall Paul gets the first crack.
• Those Harden-led backup units at the end of the first and third quarters (and beginning of the second and fourth) are part of the reason that Reed is an intriguing fit. You could legitimately try to switch everything with those groups, something that Harden and House Jr. had plenty of experience with in Houston. Unlike the past two seasons when the Sixers had a traditional rim-protecting big man (Dwight Howard, Andre Drummond) and more limited perimeter defenders playing roughly the same defense as the starters, the Sixers now have lineups available to them that can switch. That doesn't mean they necessarily will do so, but the option is there.
• This rotation includes two long shifts for De'Anthony Melton. The goal here is to play him with one of Maxey and Harden on backup units but not both. That wasn't something he did much of in Memphis. In his last three seasons, Melton played the shooting guard for at least 79 percent of his minutes. The Grizzlies net rating in those minutes: plus-7.2, plus-4.2, plus-7.6
• The ninth spot was tricky because I have that player appearing in relatively short shifts. It's a question of whether you want shooting or defense, and I think you could reasonably slot Matisse Thybulle or even Shake Milton in those minutes. This Sixers team has better depth than in past years. I went with Niang because I believe his shooting plays well with Embiid.
Of course, there are ways to get both players on the floor. Let's unveil one of the crazier ones.
Tuckwagon regular season (nine man)
• Let's say that the Sixers decide to go full-on Tuckwagon and roll with Tucker as their backup center. Using the nine-man rotation above and inserting Thybulle for Reed, this is what I came up with. The Embiid-Maxey and Harden-Harris stagger remain in place with Niang taking every available backup power forward minute.

• My goal here for Tucker is simple: 14 minutes with the other four starters and 14 minutes as the small-ball 5, which are the two main ways you can imagine him contributing to the Sixers. Despite the cool name, the Tuckwagon in 2019-20 was the only season it became a mainstay lineup. That was when the Russell Westbrook acquisition necessitated the midseason trade of Clint Capela to Atlanta. Tucker played center 52 percent of the time that season with the Rockets having a respectable plus-3.5 net rating in those minutes. Houston used the Tuckwagon sparingly in 2017-18, but it was successful when they did. Tucker played center on eight percent of his possessions that season with the Rockets an obscene plus-32.2 in those minutes. I could see the Sixers deploying a similar strategy this season if Reed or Charles Bassey proves playable, gauging its effectiveness but mostly saving it for the playoffs.
• The final question is who the Sixers surround Tucker with in those lineups. Harden, Harris and House were easy choices, but Thybulle or Melton can be slotted in that last spot. The 2019-20 Rockets demonstrated that those lineups can succeed with one non-floor spacer, and Thybulle provides much more defensive value than the 2019-20 Westbrook.
• One player noticeably absent from this exercise is Shake Milton. This is not a shot at Milton, who has the talent and makeup to stick in an NBA rotation for a long time. But the arrival of Melton, another combo guard who can play off the team's two primary perimeter initiators, complicates things. Milton could get time if coach Doc Rivers decides to expand the rotation, play three-guard lineups or if someone misses time, all distinct possibilities. This is mostly a nod to the fully healthy Sixers possessing a lot of depth. I would not be surprised at all to see Milton earn playing time out of training camp.
• One of the rules I followed with these rotations is that either Embiid or Harden is on the court at all times. But it's worth noting that they were a deadly duo despite having never played together. Would 34 minutes of Embiid-Harden be completely overwhelming for the opponent?
Top 15 two-man lineups in offensive rating, minimum 500 minutes played last season. pic.twitter.com/7cr2SZqX8Q
— Hardwood Paroxysm (@HPbasketball) July 27, 2022
I don't think so. But that is how the Sixers rotated Embiid and Simmons in 2020-21 and that group had a lot of success. The idea of an all-bench lineup (or even a "mostly-bench" lineup) is enough to send a shiver down a Sixers fan's spine. But as I have written, this is a deeper group.
• And if we're going to look too far ahead, let's look way too far ahead …
Standard postseason (nine man)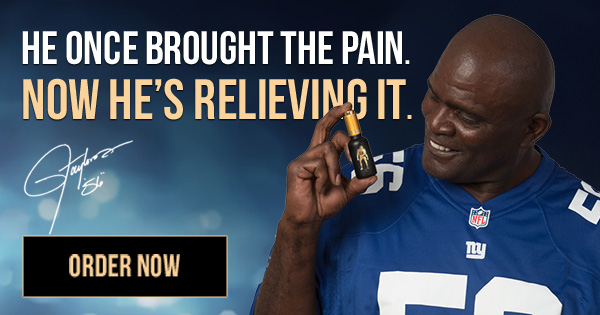 • This is a ridiculous exercise to attempt while NFL training camps are barely underway. The NBA playoffs don't start for another 8 1/2 months. This is a projection and not anything close to set in stone.
• Putting this rotation together, the lack of wing depth might be a postseason issue for this current group. I didn't like pairing Maxey, Harden and Melton all together without Embiid. Perhaps that proves to be a workable lineup, but at least for now, it doesn't feel like enough size on the perimeter. I also was trying to limit Tucker's minutes while keeping his shifts in line with the rest of the starting lineup. He has mostly been a starter the last two years, but it's worth noting that Tucker came off the bench in 48 of Houston's 82 regular-season games during their dream 65-win season in 2017-18. Those two considerations opened a cameo appearance for Thybulle, who I switched with Niang from the regular-season rotation. You could do the opposite here as well. The lack of wing depth would present an opportunity for Thybulle if he answers the age-old question and can improve his offense.
• The postseason rotation doesn't completely take Melton off the map if he can't play the 3 in small-ball lineups, although his playing time might shrink. In the standard regular-season rotation, there are 24 minutes available for Melton when Harden or Maxey is on the bench. That feels about right. In the postseason, with the big guns playing more minutes, that number drops to 16 available minutes. This is where the Sixers might be a good, but slightly limited fit for Melton. In Memphis, starters like Dillon Brooks and Desmond Bane could easily play both the 2 and 3. With Harden and Maxey entrenched in the backcourt here, it's a different story. I'm curious to see if the Sixers give Melton a shot with Harden, Maxey and Milton in small-ball lineups. It's likely worth testing its viability in small doses during the regular season.
• Tucker at center feels like it could be a postseason move, so I'll let everyone else figure out what that rotation looks like.
(Photo of James Harden, Matisse Thybulle, Joel Embiid and Tobias Harris: Mitchell Leff / Getty Images)