When the speech is over, as they give him a large metal poster of the Declaration of Independence as a thank-you (he's going to donate it to a bar in Venice Beach, Florida), I catch his attention. He waves me off. I briefly give chase, wanting a few minutes of conversation. But it's not in the cards, and I break contact in front of Matt Gaetz and his wife. I'm disappointed, and a little flattered, that he was wary enough to avoid physical contact or conversation with me the whole four hours, even though we've been texting back and forth this entire year.
He'd liked a piece I'd written and sent to him when Kabul fell to the Taliban, thanking me, calling it "very good and honest," and then asking me the big question: "Why do you write for these communist rags?" I write for money to supplement my disability check from the VA, and so I could go anywhere and ask anyone any question I wanted. Normal communist reasons. He told me I was going to be pressured to make him into something "they" want, not what the truth is. "That is how propaganda works. The nation is in crisis, not hopeless, though. The rags you write for want socialism and will get it by pretending to be journals of 'truth.'"
As Flynn exits, I notice Roger Stone at the next table—I've been in a tuxedo with an open collar since 4:30 p.m., waiting for Flynn to show up for his four hours on the ground. I ask Roger if he'll take me up on his earlier promise to tie my bow tie. He tries, and fails, three times, and we agree to give up. While his hands are still around my neck, I ask him if he's king-making here tonight. Roger looks at me hard, so I double down—Mike Flynn seems like he's got the chops, I add. "If Trump doesn't run, somebody's got to," Roger says, rotating to face me and answering my question with an eyebrow raise. Flynn sends me a message later that night.
Matt,
I already departed because I'm in a borrowed plane and it will turn into a pumpkin, plus weather up top isn't cooperating. I hope you got what you needed. My message is local action has a national impact and if people don't get involved, we're done.
In the event that Trump chooses not to run, odd as it may sound, Flynn is the strongest candidate, in Roger Stone's eyes. No one else can galvanize the America First base quite like Flynn.
I don't fly out until after 9 p.m. the next day, but checkout is promptly at 11 a.m., so I leave my bag with the valet and set off to find a quiet spot with my laptop, settling in on a rooftop perch above the Trump Doral's Lawn Bowling Green under a gold-and-white striped umbrella. It turns out to be on a back route the waiters use, and just then, lo and behold, Roger Stone walks by.
Roger, I say, you got a minute? He has three, he says, and sits down. I turn on my tape recorder. Trump is running in 2024, Roger insists; he talked to him today and wants to state up front that Trump is his preferred candidate; he has the best name recognition, he has the best fundraising potential, he gets the most media.
But.
In the event that Trump chooses not to run, odd as it may sound, Flynn is the strongest candidate, in Stone's eyes. No one else can galvanize the America First base (pronounced al Qaeda Amriki in Arabic, I think to myself) quite like Flynn. Maybe then he'd make a good running mate, since Trump would obviously be dumping Pence, but the quandary there: Trump and Flynn won't run together, president and vice president, since they're both residents of the same state (Florida). Florida Governor Ron DeSantis is another potential candidate Stone says he likes, but "he's not ready," and he's going to face a tough reelection campaign for governor.
Flynn's better at this politics stuff than I would've thought, I tell Roger; I watched him up close, in person, as he pressed the flesh, and people came away jazzed up. Roger tells me Flynn's "got the common touch. He can talk with regular people." More: "He's a martyr. I feel strongly he should get a book and a documentary out, because the handy tactic of the left is to rewrite history as soon as possible. 'Roger Stone was a Russian Spy.' Fuck you, no I was not, there's no evidence of that, but you can read it all over Twitter today; go take a look."
I wondered why this incarnation of Mike Flynn put such a bug up the ass of establishment types in D.C.; the Flynn I observed was still trying to color inside the lines, talking about working within the electoral system, playing hard, rough, and sometimes dirty at street-level politics—but still playing politics. The Flynn-carnation I worried about was if he got bored with politics and went back to his first love: war.

I envisioned dark scenarios: out-of-work Flynn-stone coal miners abandoning booby-trapped cement mixers on interstates, bridges, and tunnels; ex-Delta dudes kidnapping members of Congress and running CIA- and Special Forces–trained Afghan mercenaries loyal to the General up the Mississippi in barges to seize control of the Bass Pro Pyramid in Memphis, cleaving the country in half.
Flynn pushed President Trump to declare martial law and have the military run a revote in December 2020 and endorsed that "Minnimar"-style coup. In the fall of 2021, Flynn was accused by a Pennsylvania GOP Senate candidate of trying to enlist his help in a plot against an FBI agent turned congressman named Brian Fitzpatrick and other state officials. The candidate, Everett Stern, said Flynn's representatives wanted to extort these people to force them to back an Arizona-style "audit." Stern promptly told the FBI and put on a press conference to get the word out. Joe Flynn tweeted that Stern should "get help" and later told me: "Everett Stern is a fucking lunatic, and anybody who is listening to him is out of their fucking minds. It's hilarious how scared the left is of Mike Flynn."
Funny how these things keep popping up. I learned from Ian Fleming's Goldfinger: "Once is happenstance. Twice is coincidence. The third time it's enemy action." The same day that Joe told me Stern was a loon, the House January 6 committee subpoenaed Mike, as it previously had Steve Bannon, who ignored them. I wonder if Flynn will go that route.
Still, a part of me thinks that Flynn's got everyone so wigged in their heads that they're shadowboxing with a version of the General that doesn't exist. Serious people seriously fear Flynn. I suspect that fear aids him; like George Patton's fake army of inflatable tanks in England before D-Day, it directs attention away from what he is actually doing: helping to get people on his side elected to school boards, installing sympathetic figures in local legislative offices, and building a constituency in the areas where the national media rarely treads. While everyone is petrified that he's charging in through the front door, he's quietly sawing away at the floorboards. There are a thousand ways to grind American life to a halt, insurgent-style, that don't require hitting the rubber-chicken circuit in the provinces as Flynn is right now. There must be a reason he's submitted to it, the long march.
My ride to the airport was running late; Sony S., the Haitian Sensation, was my gunner in Afghanistan. I hadn't seen him in 14 years. Sony was now back living near his native Miami, raising two children and working for Customs as an investigator, except for the one month a year when he served as a drill sergeant in the Army Reserve.
While I waited, I struck up a conversation with the valet, a handsome, square-jawed man with broad shoulders and an easy smile. He asked me what I'd been there for, and I said I was writing a piece on Gen. Flynn.
The General was here? he asked, surprised.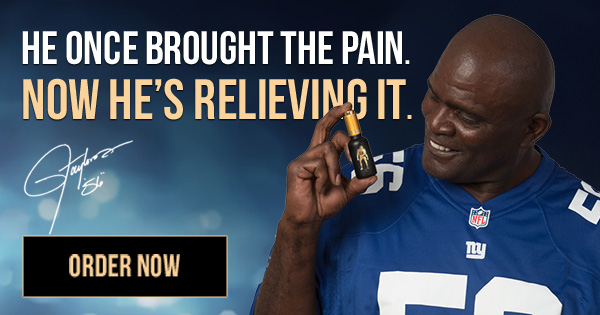 Yes, for just a few hours last night. They might run him for president if Trump doesn't run in 2024, I explained. My new friend thought about it and shook his head, happy to explain why I was mistaken. The illuminati will never allow that, he told me. They made that mistake with Trump. The only solution, in his opinion, was a military coup; only the military could stand up to the communists and purge them from the ranks of decent Americans like himself.
Lot of communists in the world, I nodded, spotting a BMW 7 Series with tinted windows and a Haitian flag hanging from the rear-view pulling in, picking up my bags.
I set off with Sony in his BMW at top speed to a sports bar by the airport. To shake off the weird of the weekend before I got back to my family, I needed some normal, and there was something incredibly nice and normal in sitting there and reminiscing with Sony about our role in America's past and our visions for our personal future. We picked up like no time at all had passed since the war, but in a good way, and for an hour before my flight, I forgot that I'd have to write the surreal glimpse I'd just gotten of one potential time line in America's future: President Michael T. Flynn.
I guess it's up to the American voter. The horror. The horror.