As someone who spends his time writing about philanthropy for a living, I've learned that idealism must always be tempered with a dose of realpolitik and all that goes with that, which includes — but certainly isn't limited to — things like entrenched power dynamics, organizational inertia and human nature itself. In other words, when a funder does something groundbreaking or demonstrably "good," we shouldn't expect others to fall in line.
This isn't a huge epiphany to anyone working in the nonprofit sector. But MacKenzie Scott has given even the most hardened cynics permission to daydream, and we here at IP are no exception.
A few weeks back, as I was ruminating on Scott's latest round of support, I imagined a world in which 10 — no, just five! — tech billionaires emulated her approach to giving. By upping their giving by even a percentage point or two, they'd fund tens of thousands of nonprofits during a time of profound social, political and economic upheaval, and we'd all be better off for it.
But then my inner realist intervened. With the possible exception of Jack Dorsey, who, along with a small team of advisors, has been providing unrestricted support to hundreds of undercapitalized institutions since early 2020, I can't name any other tech billionaire who embarked on paradigm-shattering public philanthropy during the pandemic and the subsequent stock market recovery.
Now, tech stocks are taking a beating, and the odds that an Elon Musk or a Larry Page will unload their wealth at a Scott-like clip have shrunk to a percentage just north of zero.
Normally, that would be the end of the daydream. But why let my inner cynic have the last word? And so I'd kindly ask you to indulge me as I sketch out a fantastical world in which five rather stingy tech billionaires — Jeff Bezos, Elon Musk, Larry Page, Sergey Brin and Larry Ellison — wake up one morning and decide they want to give like MacKenzie Scott. What, exactly, would that look like?
They would make more public gifts
I selected Bezos, Musk, Ellison, Brin and Page for two reasons. The first is that — with the exception of Bezos' $10 billion commitment to combat climate change — they haven't made that many big-ticket public gifts. A search of the Chronicle of Philanthropy's database of gifts of $1 million or more from 2019 to 2022 reveals no gifts or commitments from Page or Ellison; one from Brin, three from Musk, and five from Bezos, including his climate commitment through the Bezos Earth Fund. 
In contrast, I counted 299 gifts from Scott since 2020. All told, Scott has provided support to 1,257 organizations since 2020.
The Chronicle's database isn't comprehensive, and I had similar problems trying to identify public gifts by searching Philanthropy News Digest's grants database. And with the exception of the Bezos Earth Fund, the givers in question either have no web presence whatsoever or prefer a public-facing communications style that can best be described as post-modern minimalism.
So if these five billionaires were to emulate Scott, they'd need to take that important first step of actually making more than a handful of public gifts.
They'd give a lot more
The second reason I chose these billionaires is that the public gifts they make represent a small-to-miniscule fraction of their net worth.
In 2021, Forbes' Philanthropy Score, which measures billionaires' generosity relative to their net worth, began counting only "out-the-door" gifts, rather than money given to foundations but not actually disbursed. Musk, Page, Brin, Ellison and 45 other tech billionaires received a score of 1, meaning they've given away less than 1% of their wealth. As for Bezos, while I wouldn't call him a consummate philanthropist, his giving has picked up lately. This week, it was revealed that he donated approximately $120 million of Amazon shares to an unnamed nonprofit, and the Earth Fund commitment has clearly differentiated him from the other four billionaires. That said, he also received a score of 1 in 2021.
Scott received a score of 4, meaning she has given away between 10% and 19.99% of her wealth. This number comports with the 18% figure cited by Vanity Fair back in February.
According to Forbes, Bezos, Musk, Page, Brin and Ellison have a combined net worth of $751 billion, a figure that exceeds the GDP figures of all but 18 countries. Given that staggering number and their decided lack of enthusiasm for big philanthropy, even my most delusional self realizes they'll never come close to giving a Scott-like 18% of their fortunes. 
But let's say these five billionaires increased their annual out-the-door giving from less than 1% to a mere 3%. We'd be looking at a cool $22.5 billion in additional revenue for charity, which easily eclipses the $12 billion Scott has disbursed thus far. It's also more than three times as much as the $6 billion in question during U.N. food agency head David Beasley's well-publicized Twitter exchange with Musk. 
That's not a bad outcome for the sum of five rounding errors.
They'd be more sensitive to public opinion — and actually disburse funding
We've all become used to a regular stream of headlines about big billionaire gifts, but in many cases, they're shunting money into their foundations or DAFs rather than sending it to nonprofits' checking accounts.
Earlier this year, the philanthropshere was set abuzz when an obscure SEC filing revealed that Musk made a $5.7 billion mystery gift. With no news of any recipients forthcoming, commentators eventually concluded that the world's richest man likely parked the money in one or more DAFs, transferred it to his Musk Foundation, or some combination of the two. 
Musk isn't the only one. Even with much splashier billionaire commitments, actual money out the door is hard to pin down. In 2019, Vox, Forbes and Bloomberg published news that Eric and Wendy Schmidt had committed $1 billion to "identify and support talent across disciplines." Three years later, however, reps from the Schmidt family declined to tell me how much the couple has disbursed toward this commitment. 
It's the family's right to keep those figures under wraps, but it perpetuates the cynicism-inducing perception that funders use philanthropy to burnish their brand without providing transparency into their recipients. 
Of course, using philanthropy as a PR boost goes back to the days of Mellon and Carnegie, and critics haven't been shy about accusing Gates and Zuckerberg of leveraging high-profile giving to paper over their misdeeds and indiscretions. And yet, with the possible exception of Bezos and his $10 billion climate commitment — which has given $2.1 billion so far — the lack of big-ticket philanthropy from the other billionaires in our thought experiment suggests they have little interest in what the public thinks, despite their companies' own PR baggage.
By contrast, Scott and her husband Dan Jewett have chosen not to make big and unverifiable pledges or commitments up front. Instead, her Medium posts have laid out total funding amounts after the money hit recipients' accounts.

They wouldn't talk like tech billionaires 
In a Medium post from last June announcing another round of funding, Scott made points we hear rarely, if ever, from other tech mega-donors. "People struggling against inequities deserve center stage in stories about change they are creating," she wrote. "This is equally — perhaps especially — true when their work is funded by wealth. Any wealth is a product of a collective effort that included them. The social structures that inflate wealth present obstacles to them. And despite those obstacles, they are providing solutions that benefit us all."
As I noted at the time, Scott's musings were a revelation. Sure, people like Warren Buffett or Bill Gates have said they should pay more in taxes, but rarely do billionaires take a trenchant moral stance against the system that enabled their colossal wealth accumulation. Scott's words were a deviation of sorts from billionaires' unspoken code.
Imagine, for a moment, if our five billionaires began to emulate Scott. People like Larry Ellison, say, might fire off press releases like the following hypothetical example.
"When I signed the Giving Pledge in 2010, my letter stated that I went about my giving quietly, because I have long believed that charitable giving is a personal and private matter — and I've kept my word. The Larry Ellison Foundation's website only lists one current investment — the Dian Fossey Gorilla Fund.
"But the last two years changed everything. Since the start of the pandemic, my net worth has doubled from $47 billion to $94 billion. Meanwhile, here in Hawai'i, where I own most of the island of Lana'i, officials are grappling with an unprecedented mental health crisis. Only 7.7% of Hawai'i-born residents between the ages of 18 and 44 have a bachelor's degree or higher. The pandemic may be ending, but people are still struggling, and they need help.
"And so I've decided to more than double my annual out-the-door giving for a total of $1 billion in unrestricted support to 200 incredible mental health and education nonprofits across the state, with a focus on those serving low-income residents, Native populations, and undercapitalized organizations. This is just the beginning of my plan to clear out the coffers. More to come."
The Giving Pledge might be reworked or dissolved
Last September, my colleague Philip Rojc made a case that the Giving Pledge is more or less obsolete. One argument for that: Beyond public shaming, philanthropy watchers have no mechanism by which to ensure that signatories actually follow through on their pledges to give away most of their wealth — and to make sure that a significant portion of it actually makes it out the door.
Scott and Jewett have signed the pledge, but their groundbreaking giving has unintentionally underscored its uselessness. Having billionaires hoard their wealth now and loosely plan on moving it out the door circa 2067 has always been an ethically dubious proposition. Some billionaires may be trillionaires in 2067; they should put that money into the hands of working nonprofits today, and as quickly as possible.
Nonprofit leaders were making this argument long before the pandemic struck, but two years later, it's pretty evident that the crisis didn't fundamentally alter billionaires' calculus. By unloading billions at a feverish pace, Scott is effectively asking her fellow billionaires, "What, exactly, are you all waiting for?" 
If Bezos, Musk, Page, Brin and Ellison began miraculously disbursing that combined $22.5 billion annually, they would underscore giving in the here and now, further diluting the pledge's utility. I could envision a scenario in which organizers either reworded the pledge so signatories promise to donate a specified percentage within a shorter time frame or scrap the whole thing entirely.
Consultants will win big
The existing giving approach of our five tech billionaires resembles Scott's in one way — all parties go about their philanthropy in a mostly opaque manner. The five rely on a set of trusted advisers, family members, and, to a lesser extent, the Twittersphere, while Scott works closely with the Bridgespan Group. 
If tech billionaires were to begin making gifts to hundreds upon hundreds of under-the-radar organizations with whom they have zero personal connection, they'll need to go all in on empirically driven due diligence, which would be a huge boon to philanthropic advisers, consultants and intermediaries. The other option is working through a well-staffed foundation or maybe an LLC, something today's apex donor set have been less willing to lean into than their predecessors.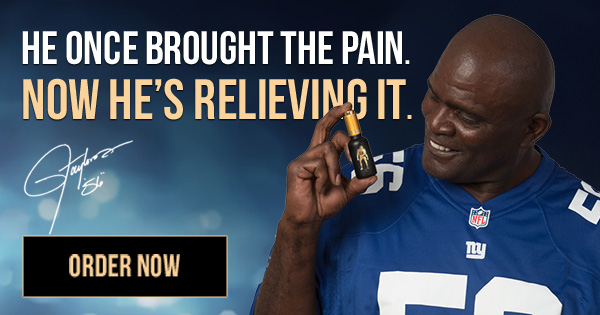 Questions about transparency and influence would intensify
Last year, Rojc laid out some of our concerns with Scott's approach to "apex" giving. At the time, we were pretty much in the dark about her decision-making process. Nonprofits had no way of reaching out to her, and her Medium posts did not state how much each recipient received.
In her December letter, she didn't name the organizations receiving support, prompting pushback, although she reverted to naming recipients in a March missive. We also now know a bit more about Scott's grantmaking process, as well as the fact that Scott directs her support through DAFs, which means she does not have to name her recipients and has no payout requirements.
Nonprofits still have no way to reach her — although this isn't all that different from foundations, most of which do not accept unsolicited proposals — and she still lacks a public website. Moving forward, she has promised to set up a public-facing grants database.
Scott has only begun to scratch the surface of liquidating most of her wealth, and while her efforts have generated well-warranted praise, many questions remain. Her "preferences are shaping the face of American civil society because of the size of the funding she's providing," said Rob Reich, professor of political science at Stanford University. "That power deserves civic scrutiny and attention."
If five top tech billionaires gave like Scott and adopted her brand of quasi-transparency, these concerns would intensify, and rightly so. We'd be living in a world where a handful of tech billionaires act as sovereign de facto federal agencies, reshaping society in their image while remaining accountable to no one. Think they have too much power now? Just you wait.
—
Since Scott began her big-time philanthropy in 2020, we've been toggling between idealism and pragmatism, speculating about whether other tech billionaires would pivot to her approach. Almost a year and a half later, they haven't.
That hasn't stopped them from making big headlines, though. On May 5, Musk announced he secured $7 billion from investors as part of his $44 billion takeover of Twitter. The largest contribution was $1 billion, and it was courtesy of his good friend Larry Ellison.