West Park Elementary, photographed Monday evening May 9, 2022 in Fresno.

ERIC PAUL ZAMORA

Teachers and parents at West Park Elementary School District in Fresno County say their small school is falling apart following a tough year that saw dozens of teachers and staff leave — and two superintendents fired just months apart.
During more than a dozen interviews with The Bee's Education Lab since early April, teachers and parents described a steady exodus of staff across several departments during this last school year, including the superintendent's office, which has been occupied by three different people since December.
But turnover for the district's top job is just the tip of the iceberg.
The West Park Elementary Certificated Association, the teachers' union, said the district has shed about a third of its total staff since September, including teachers, paraprofessionals, and office administrators — going from about 85 employees to just around 54 in mid-May.
"Losing this many people in such a short amount of time has put staff morale at an all-time low," wrote second-grade teacher and association member Christina Ortega in a statement to the Ed Lab. "There are just so many holes here."
West Park's board president and superintendent did not respond to the Education Lab's repeated requests for comment on the union numbers.
Located southwest of Fresno, West Park is the district's only school, serving just under 600 students from transitional kindergarten to the eighth grade. After middle school, West Park student typically attend Washington Union High School.
Roughly 80% of the student body is Latino or Hispanic and about 29% are English language learners, according to annual data from the California Department of Education for the 2021-22 school year.
The employee turnover has been keenly felt by the remaining staffers stretched thin with extra responsibilities and the underserved students still struggling with the academic fallout of the coronavirus pandemic.
About 69% of West Park Elementary School District students failed to meet the state math standards, while 44% scored below the standard in English Language Arts and literacy, according to 2020-2021 school year statewide test results from the California Assessment of Student Performance and Progress.
Critics who spoke with The Bee say the blame rests squarely on the school board.
"They're hurting our kids," said Hopie Pineda, a West Park graduate and former board member who now has grandkids in the district. "Our school is in the pits."
A board of five trustees governs the small district. Two of its current board members, Kimberly and Mark Vivenzi, are married. Kimberly Vivenzi was voted board president in December. Aida Garcia, Anna Benavidez, and newly elected Araceli Lopez represent the rest of the board.
Parents and teachers have also pointed to tensions on the board itself. An Ed Lab review of four months of board meetings showed the Vivenzi couple regularly voting in a block with Benavidez, the board clerk. Garcia has been the lone dissenting vote on numerous issues, including the controversial appointment of a new superintendent in January. Lopez was elected in April.
Kimberly Vivenzi, who responded only to some of the Ed Lab's questions via email, said the board has followed all appropriate laws in its proceedings.
West Park parents, teachers, and alumni who spoke with the Ed Lab said they worry that tensions on the board are diverting time away from the students who need it more than ever following the pandemic.
"Our little school – it needs help," said Celia Pineda, a West Park graduate and sibling of Hopie.
West Park School District offices and location of the West Park Elementary, West Park Charter Academy and school board meeting, photographed Monday evening May 9, 2022 in Fresno. ERIC PAUL ZAMORA [email protected]
A series of superintendents
At a special meeting on Dec. 15, 2021, West Park's board of trustees voted 3-0 to fire longtime Superintendent Ralph Vigil "without cause," according to the board president.
The board appointed Vigil's replacement, Regina Diaz, at a regular meeting Jan. 10 with a 3-1 vote.
Then, at another special meeting on April 18, the board fired Diaz with a 4-0 vote.
"The Board has always followed its protocols and policies to make sure the District continued to operate effectively through these transitions," wrote board President Vivenzi in an email to the Ed Lab.
But West Park parents and teachers question why those policies didn't include community input in the superintendent search.
Other districts in California's central San Joaquin Valley have conducted lengthy searches when hiring a new superintendent, including community input and sometimes the support of hiring firms. Fresno's Central Unified just recently undertook that process over the course of nine months before naming its new superintendent.
In West Park, the board appointed a successor for Vigil in less than four weeks. Critics have questioned why teachers and residents were left out of the process.
Four West Park community members told the Ed Lab they questioned whether Diaz's swift appointment to the district's top job was influenced by a personal relationship between Diaz and Kimberly Vivenzi.
"They were so buddy-buddy," said West Park Elementary Certificated Association vice president Alyssa Martinez. "I mean, if I was a betting person, I'd be very rich right now."
Vivenzi defended the board's initial selection, writing that the board believed Diaz was well-suited for the position when she was hired.
However, despite numerous requests from the Ed Lab, Vivenzi did not answer a follow-up question regarding her relationship with Diaz and whether that relationship influenced the appointment, as critics have suggested.
Critics also said Diaz's brief tenure as superintendent could have been avoided had the school board considered input from teachers and the community.
Before being named superintendent, Diaz served as the district's learning director for four years.
In May 2021 — eight months before her appointment — more than 30 staff and teachers in the district signed a letter of no confidence in Diaz as learning director and submitted it to the board. The letter contained various allegations, including that Diaz did not conduct teacher evaluations during the 2018-2019 school year.
"I had no confidence in her and knew that she wasn't going to be up to the job," said Martinez.

An independent investigation determined there was not enough evidence to support claims against Diaz in the no-confidence letter, according to school board meeting minutes from Jan. 10.
That same investigation, however, also noted a "perceived relationship between Ms. Diaz and the Board creating rumors that Ms. Diaz is attempting to replace Mr. Vigil," according to a copy of the report reviewed by the Ed Lab.
Firing Diaz, too, however, took just a matter of weeks. Board President Vivenzi wrote that the board had "substantial cause for ending the contract" early with Diaz in April.
West Park school board member president Kimberly Vivenzi, photographed Monday evening May 9, 2022 in Fresno. ERIC PAUL ZAMORA [email protected]
Martinez said watching the board completely reverse course on Diaz so quickly was shocking.
"We were literally called bullies at a school board meeting for writing that letter of no confidence," Martinez said. "Then here we are a few weeks later, and they're firing her."
Since her contract was terminated, Diaz has threatened to sue the district. Through her husband, Avo Atoian, Diaz declined to comment for this story due to potential litigation.
Celia Pineda said she's concerned about how much money could go toward legal battles — instead of helping the students.
For the time being, the board has named Darrell Yates acting superintendent.
They also announced at a May 9 meeting that the superintendent position would be posted publicly and open for candidates to apply through the end of May.
Some West Park teachers lost their jobs during class
As of mid-May, West Park Elementary was down to two paraprofessionals. That's less than a third of the number they usually staff, according to WPECA president Robin Johnson.
The special education department is also short-staffed, parents and teachers said, and the school doesn't currently have a librarian.
Teachers have been "begging" for math and reading specialists to combat students' pandemic learning loss, Martinez said, but to no avail.
Kimberly Vivenzi wrote that "our District is examining all of the District's needs and how to best serve our students and families through our LCAP planning process."
With the staffing issues facing West Park, teachers and parents said they were perturbed earlier this year when four probationary teachers were notified they would not be rehired for the next school year.
Some of the teachers were pulled out of class and given the notices – then had to return to finish teaching their students. At a board meeting on May 9, a parent described how distressing it was for her first-grader to witness her teacher break down in tears in front of her class after receiving her notice.
"My daughter comes home stressed, sad because she saw her teacher crying at school," the parent said at the meeting. "My daughter was sick to her stomach to even come back to school."
Amalia Garcia, center, addresses the West Park school board urging board members to play a stronger role in their elected positions, Monday evening May 9, 2022 in Fresno. ERIC PAUL ZAMORA [email protected]
WPECA has filed an unfair labor practice claim with California's Public Employee Relations Board related to the notices, according to their labor negotiator, Tony Silva. The union alleges the notices targeted teachers active with the teachers association. It also notes that Diaz, as alleged in the no-confidence letter, did not conduct teacher evaluations during the 2018-2019 school year when she was learning director and had no reason to end their contracts.
The board later voted in closed session to rescind two of the four non-re-elect notices as of May 9 but did not explain the decision.
Silva said he was surprised to see only half of these notices rescinded and that the association plans to revise its claim with PERB.
"The school board should have said: Look, we hired this lady Regina Diaz," he said. "We already don't think she was all she was cracked up to be (and) maybe the letter of no-confidence had some merit. So maybe we shouldn't go by her recommendations that she literally made after being superintendent for two weeks."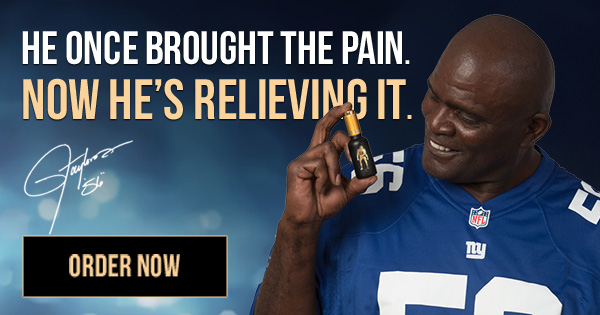 What's the path forward for West Park?
Teachers and parents worry that amid the turnover and lack of resources, their students are missing out on other opportunities outside of the classroom, as well.
"If they're not athletic, there's nothing for them to do. There's no art. There's no band. There's no theater," Martinez said.
Parents upset with West Park's lack of resources don't all see high school as the light at the end of the tunnel for their students. If they miss out on experiences, like learning to play an instrument, in their early education, that can't be easily recouped later on.
Some West Park families are looking to another pathway: merging West Park with the Washington Unified School District, which encompasses Washington Union High School and a few other elementary and middle schools.
Their hope is to share more resources with district partners, expand West Park's programs and answer to Washington Unified's board and administrators instead.
"There is a divide between our board members, and it is clear that they are not united in their vision for West Park. I don't even know what that vision is anymore," Ortega wrote. "Our students and staff need a strong infrastructure that Washington (Unified) can provide right now."
Some, upset with the board, say merging is their only hope.
"Until that school gets unified, those students are not going to learn anything," said Helen Pineda, a West Park graduate and sibling of Hopie and Celia.
Kimberly Vivenzi did not answer Ed Lab's question regarding unification with Washington Unified.
Teachers have tried to get unification on the ballot before, Johnson said.
But with no immediate path to merging in the works, many community members say they're also focused on changing the school board by voting in new members. Benavidez's, Lopez's, and Kimberly Vivenzi's seats — representing over half the board — are up for election in November, Johnson said.
"We're working hard on getting good board members that understand that being a small school district really isn't cost-efficient."
The Education Lab is a local journalism initiative that highlights education issues critical to the advancement of the San Joaquin Valley. It is funded by donors. Learn about The Bee's Education Lab at its website.
This story was originally published June 6, 2022 5:00 AM.
Related stories from Fresno Bee