Arnold Schwarzenegger and his ex-wife Maria Shriver, share four children- two sons and two daughters. Their daughter, Christina Schwarzenegger, was born in 1991. By then, Arnold had already established himself as a blockbuster actor. Conan in 'Conan the Barbarian' and 'Conan the Destroyer,' T-800 in the Terminator franchise, and Col. John Matrix in 'Commando' are some of his iconic characters.
ADVERTISEMENT
Article continues below this ad
Though it might seem that the father and daughter have chosen different paths, their effort to make a difference in the world is similar. As an advocate of the effects of climate change, the Governator has been seen promoting carbon-cutting policies.
ADVERTISEMENT
Article continues below this ad
On the other hand, his daughter, Christina, by being a producer, is reaching millions through her informative documentary, "Take Your Pills." In an interview in 2020, she cautioned about the overly prescribed medicine, Adderall.
Christina, the daughter of Arnold Schwarzenegger, was once too dependent on Adderall
Arnold's youngest daughter, Christina, the executive producer of the Netflix documentary, "Take Your Pills," shared her experiences with the drug during the promotion of the film. She was diagnosed with ADD when she was 5. She started taking it in high school for a few months and then stopped, as she didn't like the side effects.
Christina was not too dependent on it until she was in her junior year of college. However, "In our junior and senior year of college, I pretty much used it very frequently," she admitted. She described it as an America-wide phenomenon. Furthermore, she added that it was not just among students but across different industries and professions.
DIVE DEEPER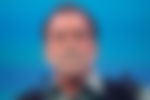 Christina recounted meeting a 71-year-old to whom Adderall was prescribed. She advised the old woman to check with a neurologist whether it was the right medication for her. "So I think we're in an overly medicated country right now. Everybody knows that," she added.
Over-medication has more negatives than positives
Christiana clarified that she doesn't take the drug any longer. Speaking more about the effects of the drug, she said that it can cause more harm than good if not properly managed. She said that the drug gives a high. However, she doesn't undermine its significance for the needy.
ADVERTISEMENT
Article continues below this ad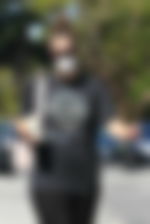 "..it's very helpful obviously for people to have ADD, who struggle with their attention span." She also added that if they find it helpful and take it when needed or as prescribed by the doctor without abuse, "I think that's totally fine."
Her documentary titled "Take Your Pills" did not speak against medicines, but served as a warning or precaution considering the fatal consequences, if over-used. Also, the film encourages viewers to seek alternatives.
What are your thoughts on over-medications? Let us know in the comments.