The third eldest of Arnold Schwarzenegger's kids, Patrick shares his father's love for acting. A model and actor himself, the son of the seven times Mr. Olympia title winner, loves to lay out his opinions unbiasedly. Like senior Schwarzenegger, the kids of the Schwarzenegger household make sure that their voices never go unheard.
ADVERTISEMENT
Article continues below this ad
Back in 2019, the state of California wrestled with a "deadly wildfire." It was then the ex-California governor's son, Patrick called out Mr. President regarding the same.
ADVERTISEMENT
Article continues below this ad
Arnold's son speaks up
Patrick spoke extensively about how President Trump handled the horrific California wildfires in 2019. He did not hesitate to call the officials for the "gross mismanagement of the forests." In what he calls a "costly forest fire," Arnold's son reprimanded Trump for his "inappropriate" comments.
Speaking with reports, the Brentwood School pass-out, said, "It was a time that we were grieving." Hinting at the tone and construct of the comment. He continued, "I think it should have started with a thank you to the first responders." Continuing further, he further said that thanking the firefighters and "Those who were coming over from Vegas, Colorado, and other places" would have been better.
DIVE DEEPER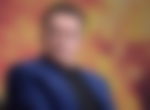 This was not the first time someone from the Schwarzenegger family has voiced their opinions against Trump.

Arnold Schwarzenegger disapproved Trump
ADVERTISEMENT
Article continues below this ad
Time and again, Trump's administration has come under scrutiny. Back in 2021, when the world grasped at the horrors of the "Capitol Hill" riot. Arnold uploaded a video to express his strong disapproval of the whole incident.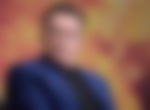 Strongly expressing his views on the incident, the Terminator star reminded the nation to stay strong. Expressing his displeasure, he goes on to add, "President Trump is a failed leader." Growing up in a post-war nation's ruins, Arnie knows the challenges.
Watch This Story: Arnold Schwarzenegger's millionaire female co-star once opened up about their 35-year-old close relationship.
Taking lessons from his own life, Arnie soon rose to prominence as a powerful administrator who respected the might of the commoners.