You know him as an actor, a bodybuilder, and the former Governor of California. But did you know that Arnold Schwarzenegger is also an avid car collector? In fact, his collection is so impressive that it was featured in an episode of Jay Leno's Garage.
Of course, we had to go and check out the actor's car collection. The Terminator has some of the most beautiful and valuable cars in the world. But this doesn't come as a surprise, considering his net worth is $400 million.
Some of the cars in his garage include a Tesla Roadster, Cadillac Eldorado Biarritz, Hummer H1 Slant Back, a custom Audi R8, and a Bentley Arnage. He even owns an M47 Patton Tank! That we did not expect. The actor paid a whopping $20,000 to have the massive machinery shipped into the U.S. While the battle tank is a pretty cool addition to his collection, it still isn't his most impressive.
Related: 15 Of The Most Prized Cars In Arnold Schwarzenegger's Collection
Arnold Schwarzenegger's Bugatti Veyron: The Big Reveal
While we were certainly impressed by the cars in his collection (the M47 included), we were blown away by this particular beauty. Yeah, we're talking about the Bugatti Veyron Vitesse. It's true that Schwarzenegger prefers big, muscular cars, but he couldn't resist the call of the world's most beautiful car.
The Bugatti Veyron is a gorgeous car, and it's even more beautiful when you're standing in front of one – a work of art on wheels and an absolute stunner! It's been called the most beautiful car of its day, and it's easy to see why.
With only 450 units ever made, the Veyron is rare and super expensive. But Arnold doesn't shy away from showing off his. Here's a sneak peek.
Is Bugatti Veyron The Most Beautiful Car?
via: Yahoo
With its sleek lines and elegant design, the Veyron is truly a sight to behold. Its design is the result of a collaboration between Volkswagen and Bugatti, and it shows.
With looks that could kill, the Veyron is sure to turn heads wherever it goes. All that beauty comes at a price, though – the Veyron will set you back a cool $2.25 million. This is not exactly an everyday car, but that doesn't stop us from drooling over it.
You regularly see the outside of the Veyron, perhaps, you don't know everything about what it is like on the inside. The interior is just as luxurious as the exterior. It is crafted from only the finest materials. Everything from the seats to the steering wheel are of the highest quality.
The seats are comfortable and offer plenty of support, even when cornering at high speeds. The dashboard is simple and uncluttered, with all the controls within easy reach. The cockpit is splendid, a reason why the Veyron is one of the most sought-after cars in the world.
And of course, the car comes with all the bells and whistles you'd expect from a car of this caliber. It has an impressive array of features, including an all-wheel-drive system, a seven-speed automatic transmission, and carbon-fiber brakes. It also has a top speed of over 250 mph.
Related: Here's How Much A 2005 Bugatti Veyron Costs Today
Under The Hood Of Arnold Schwarzenegger's Bugatti Veyron
Via Pinterest
But it's not just a pretty face – under the hood, this car is a performance machine. It packs some serious heat. Performance figures that don't make any sense – just mind-blowing!

With a top speed of 253 mph and a massive 8.0-liter engine, the Veyron is no slouch. Its 8.0-liter, W16 engine produces an incredible 1,200 horsepower and a mind-bending 1,106 lb-ft of torque. All that power is sent to all four wheels via a seven-speed automatic transmission and all-wheel-drive system.
It doesn't stop there – this car will hit 100 mph in just 5.5 seconds and will go on to cover the quarter-mile in a mere 10.6 seconds at 138 mph.
What Makes The Bugatti Veyron So special?
Via: Reddit
For starters, it's one of the fastest cars in the world. It can go from 0 to 60 mph in just 2.5 seconds and has a top speed of over 250 miles per hour. It's also one of the most expensive cars in the world.
But money isn't everything, and the Veyron is also one of the most technologically advanced cars in the world. It features a unique quad-turbocharged, 8.0-liter, W16 engine and a carbon-fiber body that makes it both light and strong.
In short, the Veyron is an incredible machine, and one of the most sought-after cars in the world. It's undeniable that Arnold loves his. He has been spotted driving it around Los Angeles and even took it while having breakfast with his lifelong friend, Sylvester Stallone. He's also been known to take it out on the track from time to time, and we have to say, it looks good on him.
So, it came as a bit of surprise when he let his girlfriend, Heather Milligan, take the wheel of his prized possession. But, as we all know, chivalry isn't dead and Arnold is nothing if not a gentleman.
The Veyron is a truly unique car, and it's no wonder that Schwarzenegger fell in love with it. It's not only beautiful, but it's also fast, powerful, and expensive. It's the ultimate car for anyone who wants the best of the best. Will the actor upgrade to something even more impressive? We sure hope so!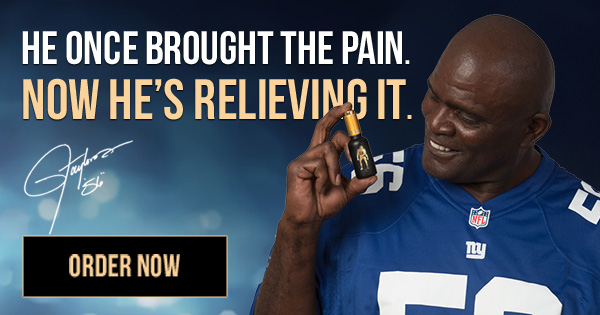 This Is The Most Gorgeous Car In Joe Biden's Collection
Read Next
About The Author
Johnte Brown
(6 Articles Published)

Johnte Brown is an avid gearhead. When he's not writing about cars, he can be found wrenching on them or racing them at the track. He loves watching sitcoms, and is a huge fan of Dwight Schrute.
More
From Johnte Brown