Mary J. Blige came into music in 1992 with her debut album What's the 411? and was soon regarded as the Queen of Hip-Hop Soul. Over three decades, she has accumulated a noticeable amount of fortune and has even made a reputation for herself beyond the world of music. 
After 30 years in the music industry, Blige will once again showcase her voice at the Super Bowl Halftime Show. She performed last time at the big event in 2001 as a guest during Aerosmith.
Let's find out how much the nine-time Grammy winner and Oscar nominee is worth.
Mary J. Blige's Net Worth 
Blige's decades of hard work are reflected in her estimated net worth. According to some online sources, the Queen of Hip-Hop Soul is worth approximately $20 million in 2022.
How Does She Accumulate Her Fortune?
She has made her fortune in different ways
Music Career
Blige's recording career stretches back 30 years, as she released her debut album What's the 411? in 1992. Since then, she has dropped 15 full-lengths and several compilations. 
Blige has charted four No. 1 albums, with another 10 reaching the top 10 on the Billboard 200. Looking at her hit singles, just one song ("Family Affair") has earned the No. 1 spot on the Hot 100, while half a dozen of her tracks have broken into the top 10 on the list of the biggest songs in the U.S.
Throughout her career, Blige has sold more than 20 million albums in the U.S. alone, according to the Recording Industry Association of America. She's racked up an incredible 31 Grammy nominations, taking home nine trophies. 
Blige had made money from her music in royalties and up-front advances when she signed recording contracts. Her share of royalties might not have been as sizable compared to other musicians, but after selling as well as she has for as long as she has, it's easy to understand how fractions and cents add up.
Acting Career
In addition to her highly successful music career, Blige has also enjoyed a successful acting career. Her acting debut was as a preacher's daughter on the sitcom "The Jamie Foxx Show" in 1998, followed by a starring role in the independent film "Prison Song" in 2001. 
In 2004, she starred in "The Exonerated," an Off-Broadway play chronicling the experiences of death row inmates. Other acting projects she has worked on include the show "Ghost Whisperer" in the February 2007 episode "Mean Ghost"; guest-starring as herself on an episode of "Entourage" in August 2007; an appearance on "30 Rock" in May 2009; a supporting role in the Tyler Perry film "I Can Do Bad All by Myself" (September 2009); and a guest appearance on ABC drama "How to Get Away with Murder" in October 2016.
Starring roles she has held include in the film "Rock of Ages" (2012) along with Tom Cruise, Julianne Hough, and Alex Baldwin, and the lifetime movie "Betty and Coretta" (2013). 

For her role in the period drama film "Mudbound" (2017), Blige was nominated for the Golden Globe Award for Best Supporting Actress, the Critics' Choice Movie Award for Best Supporting Actress, and the Academy Award for Best Supporting Actress.
Business Ventures
Blige once founded a production company, but little is known about what happened there. She has also created two record labels, Matriarch Records (distributed by Interscope) and Mary Jane Productions (distributed through 300). 
Blige's 2022 album Good Morning Gorgeous is her first on her own new label. So far, these self-started firms probably haven't been big moneymakers for Blige, but if she continues to release her own music, her share of the royalties will go up, certifying them as good moves on her part. The singer launched a line of wines, Sun Goddess Wines, in 2020. The brand offers pinot grigio, merlot, and sauvignon blanc.
Touring
Despite touring the world for decades and playing hundreds of concerts, exact ticket grosses for her treks are mainly unreported. Blige has headlined ten tours, and she's headed out on the road for co-headlining ventures with Jay-Z, Nas, Maxwell, and D'Angelo. 
She also opened for Bobby Brown early when she hadn't yet built a large enough fan base to command a large audience. Her tours have likely brought in upwards of $100 million in ticket sales. The singer claimed that she makes the bulk of her cash from playing live, but as a "legacy artist, there is no market for her to embark on a major world tour every year."
Endorsements
Blige has made millions from partnering with brands in many different industries. She appeared in a commercial for the company that was paying her for almost every single deal. She also has endorsed brands like Reebok, Air Jordan, Pepsi, Coca-Cola, Gap, Target, American Express, AT&T, MAC, Apple, Burger King, and Chevrolet.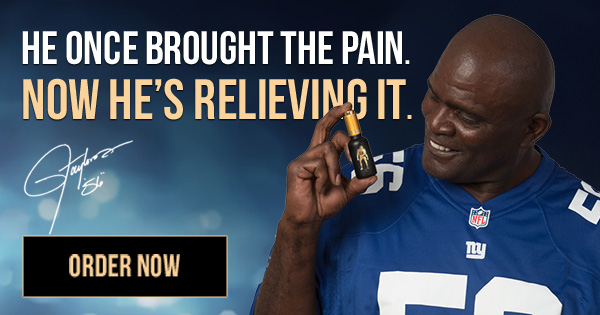 She also helped design a line of lipsticks for MAC, with her Love Me collection offering two dozen shades. Blige has earned for each of these partnerships differs, but she has collected some sizable paychecks.
Fashion & Fragrance
Blige's involvement in the fashion world remains minimal despite always being stylish and dressed immaculately. She did launch a line of sunglasses called Melodies by MJB in 2010. She started the perfume brand "My Life" on the Home Shopping Network in July 2010, breaking sales records by selling 65,000 bottles in its premiere. The item performed so well that she released my Life Blossom's second perfume.
Financial Crises
Unfortunately, Mary J. Blige has had a series of financial issues over the years. As of May 2013, she owed the IRS $3.4 million. She also owed the state of New Jersey $900,000 and was the target of a lawsuit that claimed she owed $2.2 million for an unpaid bank loan.
On May 25, 2014, it was revealed that Blige had paid off her $900,000 debt to New Jersey but still owed at least $3.4 million to the IRS.