Walters State Community College has released the President's List for spring 2022. These students earned a perfect 4.0 grade point average while carrying at least 12 college credit hours.
Students are listed by county.
BLOUNT COUNTY: Tyler Barnes, Patrick Casazza, Elijah Spencer and Birgan Stiver.
CLAIBORNE COUNTY: Ethan Marsee, Emily McNew, Joshua Menza, Kaylee Mize, Kelvin Mize, Sarah Nunn, Shawn Owens and Savanna Ruszkowski.
COCKE COUNTY: Mikayla Alley, Aubrianna Brown, Elly Curtiss, Kristin Evans, Caden Ford, Gwendolyn Foster, Kailey Gaines, Bailey Gregg, Jensen Gregg, Olivia Hicks, Richard Hoover, Seth Lawson, Noelle Niezgoda, John Provens, Abigail Rathbone and Carlee Waine.
COFFEE COUNTY: Brandi Johnson and Tyler Penrod.
DAVIDSON COUNTY: Derek Akin and Ryan Ebenal.
DEKALB COUNTY: Jasmine Garza and Samantha Delduca.
GRAINGER COUNTY: Crystal Bales, Delaney Blankenship, Zachary Byrd, Drew Farmer, Zheyn Gerard, Hailey Gillette, Jonathan Massengill, Teri May, Cassie McGinnis, James Park, Riley Patterson, Joseph Riley, Haley Roach, Cheyenne Shipman, Shannon Stout, Clint Thomas, Tristan Warfield and Mason Wilson.
GREENE COUNTY: Taylor Bowman, Kristen Cansler, Reece Darnell, Reagan Davis, Robert Dawson, Andrew Elkins, William Ervin, Journey Hopson, Mason Hunt, Hunter Morelock, Mason Myers, Hailey Painter, Hannah Painter, Shianne Reagan, Kallie Renner, Olivia Sexton, Charles Strange, Rachel Thornburg, Patricia Thornton, Nikolas Waddell, Macey Ward, Kaley Weber and Clayton Williams.
HAMBLEN COUNTY: Isabella Abdullayev, Caitlin Allen, Rebeca Alonso, Savannah Anderson, Kennedy Asbury, Joshua Bailey, Hailey Barrett, Mahla Bell, Chloe Bolling, Emma Bowen, Logan Branham, John Breeden, Blake Burleson, Ashton Charpentier, Rhonda Coffey, Cailey Covington, Karla Cruz, Phoebe Dalton, Hallie DeMayo, Dominic Dewitt, Amber Gilmore, Emma Greene, Lora Greenlee, Kathryn Hall, Olivia Harris, Dawson Henry, Emma Horner, Sarah Hotz, Sarah King, Katherine Lagunas, Ella Lakins, Karissa Long, Camden Lovin, Zachary Mason, William McDaniel, Kerrie Miller, Taylor Miller, Ashley Mogler, Kacie Muncey, Brandi Patrick, Skylar Pylant, Joel Sanders, Barclee Sawyer, Daniel Sherk, Isabella Shults, Jordan Sigler, Shyanne Simpkins, Phoebe Smith, Jessica Spaulding, Bradley Stubblefield, Kristy Sturgill and Jean Williams.
HAMILTON COUNTY: Bobbie Lipe.
HANCOCK COUNTY: Mary Harrison, Brandt Marinelli and Lexie Wilder.

HAWKINS COUNTY: Kristen Barrett, Ashley Cook, Ethan Davis, Madison Evans, Ashley Lawson, Courtney LeRoy, Ashley Mauk, Hannah McCarter, Maria Miller, Skylar Ramsey, Dennis Shortt, Kenneth Silas and Tetyana Yakovets.
JEFFERSON COUNTY: Joshua Eric Arellano, Nakesha Arwood, Brianna Barrios, Elias Bond, Arista Bremer, Stephen Britt, Makayla Carrier, Karli Cook, Emily Duck, Nathaniel Ellis, Jerika Fox, Joshua Francis, Madison Gourley, Madilyn Griffin, Sidney Keck, Maci Lindner, Stephanie McDaniel, Cara Millington, Kyla Mutterspaugh, Logan Newman, Seth Parrott, Krystin Pollard, Chloe Robison, Garrett Roe, Megan Rutzinski, Jessica Scarlett, Colton Shirley, Cole Slavens, Mandy Smith, Sophie Swann, Cheyenne Terry, Stacy Walker, Madison Warren, Rachel Webb, Ashley Wooliver and Cameron Zain.
KNOX COUNTY: Megan Bernin, Kailee King, Emmy Mayville, Falyn Nixon, Miranda Smith, Megan Sparks, Chloe Swick, Hannah Thick and Mario Torres Martinez.
SEVIER COUNTY: Zainab Alkhasali, Bailey Allen, Brice Anderson, Brennan Ayers, Mariah Bailey, Caroline Bean, Andrea Isabel Bengco, Nataliia Borozdina, Kyle Bush, Tiffini Busick, John Campbell, Dakoda Cardwell, Nell Carr, Shandy Carter, Brenda Cholula, Jordan Clabo, Madison Clabo, John Click, Lloyd Cooper, Jessica Coppock, Toby Crabtree, Barrett Crawley, Cristina De La Cruz Santana, Karrington Dockery, Grace Ellis, Sherri Estes, Kelsie Evans, Alyicia Ewing, Lucas Farragut, Noah Gann, Cassidy Glenn, Rachel Henry, Karson Holliday, Del Howes, Georgette Johnson, Zuha Khan, Gabriel King, Gavin King, Bailey Lane, Brianna Lenz, Danielle Leonard, Bianca LoCicero, William Macklin, Kimberly Maner, Patrick McCarty, Lindsay Miller, Madina Mirusmanova, Gabriel Moneymaker, Christopher Montfort, Olga Moore, Brandon Moreira, Taylor Morton, Joshua Ogle, Haylin Ownby, Anastasia Pavlova, Izac Pressley, Kati-Lynn Pyle, Ty Robbins, Tristan Rodriguez, Faith Rollar, Miranda Sanders, Launa Shedden, Madison Smith, Zachary Smith, Esabella Spence, Courtney Strader, Ocean Tetting, Kaiya Walker, Madison Walker, Mia Walker, Braxton White and Christopher Yarberry.
SULLIVAN COUNTY: Caitlyn Shelton.
SUMNER COUNTY: Patrick Bender.
UNICOI COUNTY: Sara Stancil.
UNION COUNTY: Andrew Edmondson and Haley LaBert.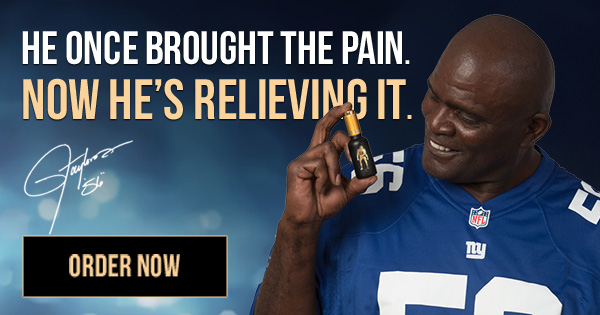 WASHINGTON COUNTY: Carmen Arendt, Chloe Barca, Gabrielle Barca, Samantha Letson, Caleb Marshall, David Mathis and Sean Van Buren.
WHITE COUNTY: Jared Carter.
GEORGIA: Ashlyn Gaines, Fayette.
ILLINOIS: Preston Wright, Saint Clair.