PICK OF THE WEEK
THE UNTOUCHABLES (Paramount Home Entertainment): This dazzling crime saga, loosely based on the classic '50s TV series (itself loosely based on fact), is Brian De Palma's biggest box-office hit and one of his very best movies. It propelled Kevin Costner (as Eliot Ness) to stardom, won Sean Connery the Oscar for Best Supporting Actor, and was this critic's favorite movie of 1987.
During Prohibition, Chicago is held in the sway of Al Capone (Robert De Niro) and his criminal minions, and idealistic Treasury Agent Ness is determined to bring him to justice. When his initial bust goes bad, he recruits veteran beat cop Jimmy Malone (Connery), rookie marksman George Stone (Andy Garcia), and bespectacled tax attorney Oscar Wallace (Charles Martin Smith) to take up arms and, in Malone's words, take the fight to Capone.
This they do, in spectacularly entertaining fashion, bolstered enormously by Ennio Morricone's Oscar-nominated score and a solid supporting cast including Patricia Clarkson (in her feature debut), Billy Drago (as Capone enforcer Frank Nitti), Richard Bradford, Brad Sullivan, Jack Kehoe, and an unbilled Clifton James. David Mamet's script plays fast and loose with the facts, but it hardly matters, and the dialogue is endlessly quotable. Initially, Bob Hoskins was cast as Capone, but when De Niro opted to do it, Hoskins was paid off to the tune of a cool $200,000. The film, which later spawned a syndicated television series, also earned Oscar nominations for Best Art Direction/Set Decoration and Best Costume Design.
Paramount Home Entertainment has also released a limited-edition 40th-anniversary Blu-ray Steelbook of 1982's much-maligned, PG-rated Grease 2 starring Michelle Pfeiffer and Maxwell Caulfield (in his feature debut), and Grease alumni Didi Conn, Sid Caesar, Dody Goodman, Eddie Deezen, and Eve Arden (in her final feature), and on June 14th Paramount will release the limited-edition, 40th-anniversary 4K Ultra HD Steelbook ($30.99 retail) of Steven Spielberg's PG-rated classic Raiders of the Lost Ark.
The 35th-anniversary 4K Ultra HD ($25.99 retail) of The Untouchables includes behind-the-scenes featurettes and theatrical trailer. Rated R. ****
ALSO AVAILABLE
THE BATMAN (Warner Bros. Home Entertainment): Robert Pattinson dons the cape and cowl of the title character and his millionaire alter-ego Bruce Wayne in the latest, PG-13-rated reboot of the classic DC Comics character as interpreted by screenwriter/director Matt Reeves, with the fate of Gotham City once again hanging in the balance, featuring an all-star cast including Zoe Kravitz, Paul Dano, Colin Farrell, Jeffrey Wright, Peter Sarsgaard, John Turturro, and Jayme Lawson, available on DVD ($19.99 retail), DVD/Blu-ray combo ($24.99 retail), and 4K Ultra HD combo ($29.99 retail), each replete with bonus features.
THE CONTRACTOR (Paramount Home Entertainment): Executive producer Chris Pine headlines director Tarik Saleh's R-rated action blowout as a debt-ridden combat veteran who signs on with a shadowy underground militia and his promptly betrayed on his maiden mission, forcing him to uncover the conspiracy himself, with Kiefer Sutherland, Ben Foster, Gillian Jacobs, Nina Hoss, and Eddie Marsan caught in the crossfire, available on DVD ($25.99 retail), Blu-ray ($31.99 retail), and 4K Ultra HD ($35.99 retail).
DE SADE (Scorpion Releasing/Kino Lorber Studio Classics): Originally rated X (!), this 1969 dramatization of the life of the Marquis de Sade (played by Keir Dullea) is reduced to a series of stylish, often psychedelically surreal vignettes from his debauched past, but is unable to tie all the plot threads together in a satisfactory fashion. Credited director Cy Endfield, who reportedly left the production due to illness, was absolutely the wrong man for the job, and Roger Corman had to finish the task. Dullea, Senta Berger, Lilli Palmer, and Anna Massey are suitably earnest, while John Huston adds some hammy zest as de Sade's wicked uncle and resident tormentor. Richard Matheson's screenplay has its intriguing points, but all told this is a quintessential "interesting failure." The Blu-ray ($29.95 retail) includes audio commentary, theatrical trailer, and more. **
ERASER: REBORN (Warner Bros. Home Entertainment): Over 25 years after the 1996 Arnold Schwarzenegger vehicle, Dominic Sherwood plays a fearless U.S. marshal who specializes in faking the deaths of high-risk witnesses, but his latest assignment to protect Jacky Lai as a crime boss' wife in Cape Town proves complicated when they are pursued by a crack team of assassins led by Nathan Castle, in this R-rated action blow-out directed by John Pogue, available on DVD ($19.98 retail) and Blu-ray ($24.98 retail), each boasting behind-the-scenes featurette.
"FILM NOIR: THE DARK SIDE OF CINEMA VII" (Kino Lorber Studio Classics): The latest Blu-ray triple-feature ($49.95 retail) of vintage film noir thrillers: John Payne headlines 1956's The Boss, scripted by Dalton Trumbo under the pseudonym "Ben Perry"; Chicago Confidential (1957) stars Brian Keith and Beverly Garland, based on the non-fiction book by Jack Lait and Lee Mortimer; and The Fearmakers (1958), directed by Jacques Tourneur, stars Dana Andrews and Mel Tormé (!), based on Darwin L. Telihet's novel. Bonus features include audio commentaries and trailers. 

"FRANCIS THE TALKING MULE COLLECTION" (Kino Lorber Studio Classics): The title tells all in this three-disc Blu-ray collection ($79.95 retail) of one of Universal's most dubious screen franchises, an adaptation of David Stern's best-selling 1946 novel, detailing the misadventures of the title character (voiced by Chill Wills) and his human minder (Donald O'Connor): Francis (1950), Francis Goes to the Races (1951), Francis Goes to West Point (1952), Francis Covers the Big Town (1953), Francis Joins the WACs (1954), Francis Joins the Navy (1955), and Francis in the Haunted House (1956), in which Francis was voiced by Paul Frees and his minder played by Mickey Rooney. Arthur Lubin directed the first six films, Charles Lamont the last one. O'Connor once claimed he left the series because the mule was getting more fan mail than he was (!). Bonus features include audio commentaries and theatrical trailers.
HESTER STREET (Cohen Film Collection/Kino Lorber): Director/screenwriter Joan Micklin Silver's auspicious, award-winning 1975 debut feature, based on Abraham Cahan's novella Yekl and inspired by Silver's own family, starring Carol Kane as an Orthodox Jewish wife who emigrates from Russia to 1896 New York City to be with husband Steven Keats, but finds it difficult to assimilate due in part to his dismissive, adulterous behavior. Occasionally slow but perceptive and wryly humorous, with fine period detail given the limited budget. This was a surprise indie sleeper and earned Kane a well-deserved Oscar nomination for Best Actress, available on DVD ($19.95 retail) and Blu-ray ($29.95 retail), each boasting audio commentary, retrospective and vintage interviews, and more. Rated PG. ***
"KAMEN RIDER ZERO-ONE: THE COMPLETE SERIES WITH REALxTIME MOVIE" (Toei Company, Ltd./Shout! Factory): A self-explanatory eight-disc Blu-ray collection ($59.98 retail) of all 46 episodes from the entire 2019-'20 series run of the popular, animated Japanese fantasy series (originally titled Kaiman Raida Zerowan), depicting the adventures of a masked motorcyclist who battles the forces of evil, plus the 2020 feature film Kamen Zero-One RealxTime (Gekijoban Kamen Raida Zerowan ), which brought the events of the series to its conclusion, and five special episodes. In Japanese with English subtitles.
MEGADETH: LIVE IN BUENOS AIRES (Cleopatra Entertainment/MVD Entertainment Group): The title tells all in producer/director Michael Sarna's concert documentary highlighting the Grammy-winning heavy-metal rock group as they perform such hits as "Blackmail the Universe," "Wake Up Dead," "In My Darkest Hour," "Tornado of Souls," "Trust," "Symphony of Destruction," and more – as well as selected tracks from the group's then-new 2004 album The System Has Failed, available on Blu-ray ($19.95 retail). 
THE PHANTOM OF THE OPERA (Scorpion Releasing/Kino Lorber): The Blu-ray bow ($29.95 retail) of Dario Argento's silly, overheated 1998 adaptation of Gaston Leroux's classic Gothic chiller, starring Julian Sands in the title role and Dario's daughter Asia Argento as the opera singer he worships from afar. Despite Argento's trademark style and gore, and an appropriately florid Ennio Morricone score, this is yet another late-entry Argento disappointment. Quite simply, it should have been better. Bonus features include audio commentary and retrospective interviews. Rated R. **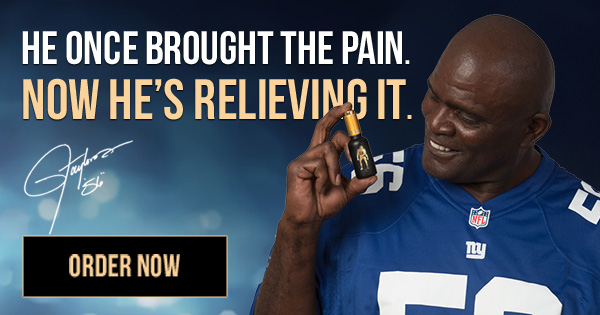 ROOMMATE WANTED (Indican Pictures): Writer/producer/director Michael McCartney's 2020 black comedy stars Angelique Sabrina Brown and Ricky Cruz as roommates whose search for a new roommate after the previous one dies leads them to affable, clean-cut Jack Shulruff (in his feature debut), who turns out to be a murderous schizophrenic. Occasionally too broad – and silly – for its own good, this nevertheless has its inspired moments and solid performances by Brown and particularly Shulruff, who all but steals the show. The DVD ($24.99 retail) includes audio commentary. **
SEE YOU THEN (Breaking Glass Pictures): Producer/director/editor/co-writer Mari Walker's award-winning debut feature details the reunion between college sweethearts Lynn Chen and Pooya Mohseni a decade after they broke up, during which the former has married and the latter transitioned to a woman. Chen and real-life Trans activist Mohseni give sincere performances in this well-meaning melodrama, yet it falls apart at the contrived climax. The DVD retails for $24.99. **
SERVANTS (Film Movement): Writer/producer/director Ivan Ostrochovsky's award-winning 2020 drama (originally titled Sluzobnici) is set in 1980s Czechoslovakia, with newcomers Samuel Skyva and Samuel Polakovic as young seminarians torn between collaborating with the authorities as informants or becoming targets of harassment themselves. A chilly but effective study of corruption and hypocrisy, augmented by Juraj Chlpik's moody black-and-white cinematography and strong supporting turns by Vladimir Strnisko as the dean of the seminary and especially Vlad Ivanov as the ruthless representative of the secret police. In Slovak with English subtitles, available on DVD ($24.95 retail), replete with the bonus 2013 short film A Good Story (in German with English subtitles). ***
(Copyright 2022, Mark Burger)