Singer-songwriter Corinne Bailey Rae will step into the spotlight at Encore Theater at Wynn Las Vegas July 15
From concerts to charity events, here's where to be spotted in Vegas this July and August.
7/1: Joe Rogan
As a pivotal stop on The Sacred Clown Tour, Joe Rogan brings his hysterical banter to the MGM Grand Garden Arena for a Friday night of fun. With over 20 years of comedy under his belt, Rogan's undeniable talent has earned him several Netflix specials and his own podcast, The Joe Rogan Experience. His Vegas stand-up performance will be phone-free to maximize laughs. 8PM, MGM Grand Garden Arena, mgmgrand.mgmresorts.com
7/1-9: Morrissey: Viva Moz Vegas
After performing with The Smiths, Slaughter & the Dogs, and The Nosebleeds, Morrissey rides solo in his latest Vegas residency—Morrissey: Viva Moz Vegas. With five opportunities to see the British singer, songwriter and author take over The Colosseum at Caesars Palace, this stellar performance will wow every audience member with alternative and indie tunes. 8:30PM, The Colosseum at Caesars Palace, caesars.com
7/2-3: Kevin Hart
Sit back, relax and allow Kevin Hart to make you laugh until you cry with his July show additions at The Chelsea. Titled Reality Check, this phone-free event offers four performances over two days—evidence of Hart's popularity and talent. 7PM and 10PM, The Chelsea at The Cosmopolitan of Las Vegas, cosmopolitanlasvegas.com

Laughs await as funnyman Kevin Hart takes over The Chelsea at The Cosmopolitan of Las Vegas July 2 and 3
7/4: Summerlin Council Patriotic Parade
Sport red, white and blue at the 28th annual Summerlin Council Patriotic Parade. Back and better than ever, the event will gather over 50,000 Southern Nevadans to enjoy 25 giant inflatable parade balloons, celebrate veteran and military organizations, view patriotic and pop culture-themed floats and more. Organized by The Summerlin Council, this parade will be the ultimate party in the USA. 9AM, the parade begins at the corner of Hillpointe Road and Hills Center Drive in The Trails Village of Summerlin, summerlinpatrioticparade.com
7/7-17: NBA Summer League
As the slam-dunk event of the summer, NBA superstars take the court for 11 days of basketball as part of the NBA Summer League. The event will team rookies, all-stars and legends together as they go head-to-head for 75 exciting games. Thomas & Mack Center, nbaevents.nba.com/events/summer-league
7/8-9: Jimmy O. Yang
With an abundance of laughter in the Sin City air, actor, stand-up comedian and writer Jimmy O. Yang joins The Mirage's Aces of Comedy series to share his anecdotes on growing up as an immigrant in America. With several Netflix, HBO and movie roles under his belt, Yang is guaranteed to put a smile on every audience member's face during his two performances. 10PM, Mirage Theatre at The Mirage Hotel & Casino, mirage.com
7/8-9: Chris Tucker
Chris Tucker returns to the Encore Theater after a two-year hiatus from the bright Vegas lights. Grossing nearly $1 billion in box office sales worldwide from his acting, comedy, philanthropic and humanitarian endeavors, Tucker's two performances are sure to make these July nights ones to remember. 8PM, Encore Theater at Wynn Las Vegas, wynnlasvegas.com
7/15: Corinne Bailey Rae
Grammy Award-winning singer, songwriter and musician Corrine Bailey Rae will take the Encore Theater stage for one night only. With talent like Bailey Rae's, she has worked alongside and learned from musical icons including Mary J. Blige, Paul McCartney and Stevie Wonder. Her performance will feature her classic R&B and soul tunes, including hits "Put Your Records On" and "Like a Star." 8PM, Encore Theater at Wynn Las Vegas, wynnlasvegas.com
7/15-16: Matt Fraser
While it may be hard to know what the future may hold, Matt Fraser, America's top psychic and E! Entertainment star, possesses a few possible predictions. With two nights of healing and laughter, Fraser's audience gets to experience dynamic, in-depth psychic readings that include specific names, dates and locations. Prepare to be amazed! 8PM, The Summit Showroom at The Venetian Resort Las Vegas, venetianlasvegas.com
7/15-16: Daniel Tosh
Comedian Daniel Tosh brings his wit and banter to The Mirage during these back-to-back shows as a part of the Aces of Comedy series. If you can't catch him in July, additional dates are on deck for Oct. 7 and 8, and Nov. 11 and 12. 10PM, Mirage Theatre at The Mirage Hotel & Casino, mirage.com
7/15-23: Journey
"Some will win, some will lose" and others will score a ticket to Journey's special summer residency at Resorts World Las Vegas. With hits that travel through generations, like "Don't Stop Believin'" and "Any Way You Want It," the beloved rock band will be joined by a symphony orchestra during four unique performances. 8PM, Resorts World Theatre at Resorts World Las Vegas, rwlasvegas.com
7/15-10/29: Usher
There's always "Love in This Club" with Grammy Award-winning singer-songwriter Usher. With a brand-new Vegas residency at Dolby Live at Park MGM, Usher will sing some of his top hits during these Sin City-exclusive performances that run through the end of October. 9PM, Dolby Live at Park MGM, parkmgm.com
7/16: National Geographic Live: Brian Skerry – Ocean Soul

Go under the sea with photographer Brian Skerry at The Smith Center July 16.
Dive deep at The Smith Center with National Geographic's Brian Skerry, who will share a multimedia presentation and Q&A session about his profession as a wildlife photographer. His latest literary tome, Ocean Soul, demonstrates his love of the sea, taking his readers through a variety of underwater adventures. 7:30PM, Reynolds Hall at The Smith Center, thesmithcenter.com
7/22-24: Monster Jam
Returning to Sin City after a three-year hiatus, Monster Jam promises an awesome weekend of motorsports. With 30 laps around the track, this event is the ultimate opportunity for world-class athletes to crush the terrain with unmatched speed and skill. Grave Digger, driven by Tyler Menninga, and Megalodon, driven by Bernard Lyght, are a few names to get excited about. Don't miss the Monster Jam Pit Party, where fans can engage with the trucks and their revved-up drivers. Thomas & Mack Center, unlvtickets.com
7/23: Counting Crows
Since 1993, the Counting Crows have charmed with their timeless rock 'n' roll rhythms. For one night in the Entertainment Capital of the World, the Academy and Grammy Award-nominated band will perform chart-topping tunes, like "Mr. Jones" and "Big Yellow Taxi." 8PM, The Chelsea at The Cosmopolitan of Las Vegas, cosmopolitanlasvegas.com
7/23: David Gray: White Ladder – The 20th Anniversary Tour

Celebrating 20 years of his immeasurable impact on the music industry, David Gray's iconic White Ladder album comes to life on the Encore Theater stage. Sing along to "Babylon," "Please Forgive Me" and "Sail Away" as you explore the catalogue that has inspired today's artists including Ed Sheeran and Lewis Capaldi. 8PM, Encore Theater at Wynn Las Vegas, wynnlasvegas.com
7/24: Brett Eldredge

Country stud Brett Eldredge heads to The Venetian Theatre July 24
Throw on your cowboy hats and boots for Brett Eldredge's summer show in Sin City. The singer, songwriter and record producer will perform songs from his fifth studio album, Songs About You, plus the tunes that have earned him seven No. 1 hits on country radio. 8PM, The Venetian Theatre at The Venetian Resort, venetianlasvegas.com
7/27-30: Maxwell
Three-time Grammy-winning singer Maxwell brings his new full-length album, BLACKsummers'night, to Sin City with a trio of performances at Wynn Las Vegas. The multiplatinum artist is sure to make date night dazzle with smooth songs like "This Woman's Work" and "Pretty Wings." 8PM, Encore Theater at Wynn Las Vegas, wynnlasvegas.com
7/29-30: Tom Segura
As the voice behind the podcast series Your Mom's House, stand-up comedian, writer and actor Tom Segura will crack jokes during his two July shows. As a pivotal performance in the Aces of Comedy series, Segura requests a phone-free audience to ensure an enjoyable experience for all. 10PM, Mirage Theatre at The Mirage Hotel & Casino, mirage.com
8/3-19: An Evening With Silk Sonic
"Leave the Door Open" for a night out at Park MGM, where Grammy-winning duo Silk Sonic are impressing audiences with their retro sounds. See superstars Bruno Mars and Anderson .Paak as they perform favorites, including "Love's Train" and "Smokin' Out the Window," through August. 9PM, Dolby Live at Park MGM, parkmgm.com
8/4-6: America's Golf Festival

Prepare to "par-tee" at America's Golf Festival at Bali Hai Golf Club and Las Vegas Paiute Golf Resort Aug. 4 to 6
During a tee-rific three days on the fairway, America's Golf Festival hosts its seventh annual event in the heart of Las Vegas. More than 450 golfers—representing 120 cities and 25 states—will put their skills to the test during this hole-in-one weekend. Let the games begin. Bali Hai Golf Club and Las Vegas Paiute Golf Resort, americansgolffestival.com
8/5-10/29: John Legend
Romance is in the air on the Las Vegas Strip thanks to EGOT winner John Legend and his exclusive new residency, Love in Las Vegas. Joined by his full band, the 12-time Grammy-winning vocalist and pianist will showcase tunes from his seventh album, Bigger Love, through October. 8PM, Zappos Theater at Planet Hollywood, ticketmaster.com/johnlegendvegas
8/6: Red Hot Chili Peppers
"Dream of Californication" during this one-night performance by superstars the Red Hot Chili Peppers. Frontman Anthony Kiedis, drummer Chad Smith and guitarist John Frusciante are sure to have Allegiant Stadium rocking as the icons take fans through more than three decades of music, from 1984's The Red Hot Chili Peppers to 2002's By the Way to 2022's Unlimited Love. 6:30PM, Allegiant Stadium, redhotchilipeppers.com
8/12: Serpentine Fire – The Music of Earth, Wind & Fire
While it may not take place on the 21st night of September, Serpentine Fire honors the iconic Earth, Wind & Fire with this tribute performance. With four years of touring under its belt, Serpentine Fire will pay the ultimate tribute with hits like "After the Love Is Gone" and other catchy favorites. 7PM, Myron's at The Smith Center, thesmithcenter.com
8/12: Los Bukis
Dance the night away at the ultimate fiesta as Los Bukis makes a pit stop in Vegas for an unforgettable Friday night performance. On the Una Historia Cantada Tour, expect hits from the band's 16 studio albums, created over the course of 40-plus years. As the last opportunity to see the reunited band perform live in the United States, this will certainly be a monumental show. 8PM, Allegiant Stadium, allegiantstadium.com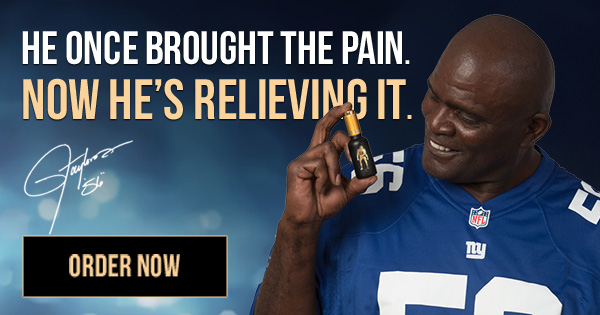 8/17-20: The Run for a Million
Hosted at South Point Arena and Equestrian Center, The Run for a Million lets riding fans watch 16 equestrians compete for a whopping $1 million prize, all in celebration of the art of reining. Witness some of reining's top-level riders slide, spin and circle during this four-day competition, which also includes prizes at the $100,000 and $50,000 levels. South Point Arena and Equestrian Center, trfam.com
8/20: Australian Pink Floyd – All That's to Come
Honoring 30 years of the works of Pink Floyd, Australian Pink Floyd will take the Reynolds Hall stage with iconic tunes of the band. The electric performance will feature large inflatables, a light and laser show, video animations, high-resolution LED-screen technology and additional special effects—what better way to light up the night? 7:30PM, Reynolds Hall at The Smith Center, thesmithcenter.com
8/20: The Weeknd
While some may have seen the two perform at Coachella just a few months ago, Doja Cat will join The Weeknd during this stop on the After Hours Til Dawn Tour. As his first-ever global stadium tour, the pop icon will perform hits including "Save Your Tears," "Blinding Lights" and "I Feel It Coming." In a greater philanthropic effort, $1 from every ticket sold will benefit The Weeknd's XO Humanitarian Fund, a partnership with the United Nations World Food Programme. 8PM, Allegiant Stadium, allegiantstadium.com
8/26: Dessert Before Dinner
Honoring the exceptional work of local community leaders, Dessert Before Dinner strives to help financially dependent Girl Scouts engage in the outdoors, S.T.E.A.M. programming, entrepreneurship and more. The evening's honoree list includes locals Pat Mulroy, Jeri Crawford, Dulcinea Rongavilla, Stephanie Stallworth, Ogonna Brown, Karla Perez and Debra Guedry. 5:30PM, Encore Ballroom at Wynn Las Vegas, girlscoutsnv.org
8/26: The Killers

The Killers return to their hometown of Las Vegas Aug. 26 to rock T-Mobile Arena with their numerous hit songs.
Las Vegas-bred band The Killers, fronted by rock icon Brandon Flowers, return to their hometown for this August show at T-Mobile Arena. Prepare to sing along to hits like "Mr. Brightside" and "Somebody Told Me," in addition to the latest tunes from the band's album Pressure Machine. 7:30PM, T-Mobile Arena, axs.com
Photography by: CORINNE BAILEY RAE PHOTO: BY ALEXANDRA VALENTI/RED LIGHT MANAGEMENT; KEVIN HART PHOTO COURTESY OF LIVE NATION; BRIAN SKERRY PHOTO BY BRIAN SKERRY; GOLF PHOTO: BY KINDEL MEDIA/PEXELS; BRETT ELDREDGE PHOTO COURTESY OF KF PUBLICITY; THE KILLERS PHOTO BY OLIVIA BEE