Netflix has only just released their latest anime series, Vampire in the Garden, but why does season 2 already look dead and buried?
So far in 2022, Netflix has released four major original anime original titles; The Orbital Children, Kotaro Lives Alone, Thermae Romae Novae and Bubble, in addition to the return of Komi Can't Communicate season 2 weekly.
All of these titles have been a hit with fans both domestically in Japan and around the world, but the streaming giant was looking to make it four-for-four in their anime checklist with this week's launch of Vampire in the Garden.
Sadly, the series has not quite delivered on the hype generated from its promotional campaign and highly publicised delay last year. Now, fans are looking to the future and wondering whether season 2 of Vampire in the Garden will be able to change the tide.  
CHAINSAW MAN: Anime series to premiere later in 2022 on Crunchyroll
Vampire in the Garden | Trailer | Netflix Anime
BridTV
9205
Vampire in the Garden | Trailer | Netflix Anime
https://i.ytimg.com/vi/wl6tSENVhoQ/hqdefault.jpg
981461
981461
center
13872
Vampire in the Garden season 2 looks highly unlikely
As of May 2022, neither Netflix nor the production team at Wit Studios has publicly revealed that Vampire in the Works season 2 was in the pipeline. Unfortunately, all clues indicate that there will not be a continuation of Momo's story into a second season.
The main reason why a second season seems so unlikely at this point is a rather obvious one, you can't have less of an open ending if you tried. Spoiler warning; Fine passes away, the main 'evil' vampire is dead, Momo has left the human colony behind for good and in a rather strange post-credit scene, grew up and even started a family…There has been no door left open for a direct continuation into a second season, no hint or suggestion that something bigger is on the way.
In the modern anime industry, there are quite literally thousands of different series trying to generate enough hype and excitement that another broadcast can be justified financially. Consequently, when a series is planned to have (or even hoped for) longer than a single season, it's previewed or teased within some capacity.
However, when a story ends as neatly as Vampire in the Garden season 1 did, it's hard to think of ways that the narrative could naturally flow into a second season. A good indication that this might have actually been the plan in the first place, i.e., a one-shot limited series, is the fact that the anime only had five episodes. Specifically for Netflix, almost every single original anime series within the past couple of years has had between 8 and 12 episodes per season.
FIRE FORCE: Third anime season confirmed after leaks last week
This content could not be loaded
If Netflix doesn't greenlight Part 2 of Vampire in the Garden like they didn't High-Rise Invasion Season 2 I'm going to be annoyed. pic.twitter.com/Xzcpz12Nfn
— OG-Man 🇦🇼 (@TheYuriEmpire) May 16, 2022
The only potential caveat to this is the possibility that some type of prequel or spin-off production could be created from the Vampire in the Garden as a replacement for season 2. The world-building in the new series is arguably one of the series' most-intriguing features and a universe that viewers would surely want to return to, even without Momo and Fine as the leads.  

How did the human-vampire conflict begin in the first few days, how did they come to build the wall of light as a last defence, are there vampire submarines that can wash up onto any shoreline? Vampire in the Garden certainly does one thing right, it creates a world that you want to know more about.
Whether the series will prove popular enough to merit a second season remains to be seen. The early reviews have been mainly positive, if not slightly underwhelming, with critics praising the 'fresh' approach taken from the series. At the time of writing, Vampire in the Garden is scoring a 7.2/10 on IMDB and a 7.26/10 on MyAnimeList.
"Vampire in the Garden was blessed with some of the best production values and talents of the 2020s but failed to keep the ball rolling after tripping and falling into the same direction-inhibiting pit-falls that its predecessors have yet to climb out of. I hesitate to say I'm disappointed since Orbital Children garnered the same sorta-middling response from me, so at some level, I was expecting something almost good but not quite engaging enough to deserve that accolade." – User MakkusuUnfilwin, via MAL.
SPY X FAMILY: New NSFW Yor figurine divides fans of the series
This content could not be loaded
Update: i feel this is the end for Vampire in the Garden.
– it only goes to episode 5
* the series felt rushed as if it never had a chance.
Typical Netflix gets you drawn in that bam no season 2 no 10 16 25 episodes.
I was hoping her friend would life in S2
Hate you Netflix pic.twitter.com/Tw2buYiN5u
— Kara Danvers (she/her) 🇺🇦🌻👩‍⚖️🏳️‍⚧️🏳️‍🌈🇺🇸 (@FolloWooit) May 17, 2022
Unfortunately, these don't appear to be the viewer scores or raving reviews needed for Netflix to give a potential greenlight on season 2. Last month, the platform revealed that several upcoming animation projects had been cancelled and several staff members were let go after Netflix reported its first subscriber loss in a decade earlier this year.
The final nail in the proverbial coffin is actually Wit Studio themselves who, as many avid anime fans know all too well, is one of the very best animation production companies working today.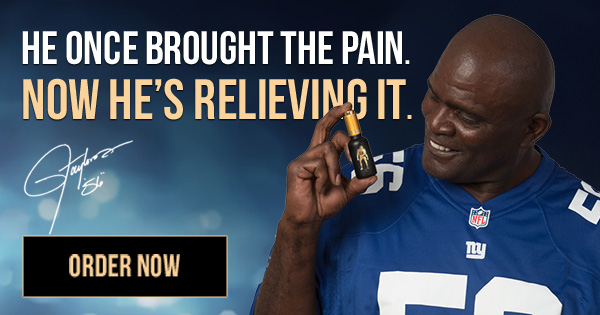 This means that Vampire in the Garden season 2 would have extremely stiff competition from other projects for Wit's time and resources. Considering that the studio is currently airing one of the highest-rated anime series of all time in Spy x Family and countless other highly-successful shows already being renewed, it's hard to imagine much love being shown to Vampire in the Garden.
Overall, it would be a welcomed surprise if season 2 was announced, but a surprise at that – time will tell whether this was truly a one-shot anime or if there will be another chance to sink our teeth into Vampire in the Garden.
AMPHIBIA: Will the hit animated series return with season 4?
This content could not be loaded
Seen "Vampire in the Garden" on Netflix yet? This is a heart wrenching beautiful story i hope there's a season 2https://t.co/mGV08RsCgm
— GRANT LANGKAMP THE CEO OF RWBY! (@THECEOOFRWBY) May 16, 2022
By Tom Llewellyn – [email protected]
In other news, Comedian Katt Williams' net worth explored in 2022