We're delighted to present an extract from Unfollow Me, the new novel by by Judith Cuffe.
A single photo taken in college defined Eve Kelly's entire life. The iconic image of the falling girl in a red dress brought her unintentional fame. Twenty years later, @beli'EVE, a successful model turned influencer, is a reluctant leader. Over a million people follow her every move but sharing images of a #perfectlife can be dangerous, especially when you have secrets. When someone begins to scratch beneath the glossy surface she presents to the world, Eve's past starts to close in. Is it time to take the fall? To at last pay the price of success? She's about to discover how many other lives one photo defined…
In this extract, former model Eve and husband Dex discuss the upcoming filming of a documentary about her life. Their daughter Faye has just reacted badly to the news, and the couple end up arguing about much more than the programme…
"Maybe I shouldn't do it."
Dex tries to laugh, but it sounds hollow. "We both know that's not going to stop you." He begins picking up mugs, heading towards the dishwasher.
My gaze follows him. "What's that supposed to mean?"
"Nothing, honestly." He turns to face me. "But come on, music videos, album covers, presenting jobs, books deals. All suddenly happening at the end of your career?" He raises his eyebrows. "I told you Ronnie would push this to the max, didn't I?"
"I had no idea."
"Didn't you?"
I frown, unable to read his tone. I decide to give him the benefit of the doubt.
"No, I really didn't."
"And are you happy about it all?"
"I'm in shock," I say. "The documentary seemed big enough without all the rest of it." I walk towards him. "Are you mad?" I ask, taking his hands.
He lets me, but his grip feels limp.
"What's the point in being angry anymore, Eve? You are who you are. It's never going to change." He shrugs, removes his hands from mine and stuffs them in his pockets.
"Hey, just a minute ago, you were congratulating me," I say, my face falling.
"I suppose the reality of what all this means has just hit. I'll never see you again by the sound of it."
"It's temporary, Dex. When it's over, I'll book a big holiday for us all before Faye starts college, and we'll have loads of time together to –"
"Is this before or after you write a book and take on a presenting role?" This time, his tone is pure sarcasm. "I've work to do right now. It sounds like you and Ronnie have a lot to discuss, so –"
"Dex!" I move closer, but he steps back defensively, leaning against the kitchen counter.

My shoulders slump under the weight of familiar guilt. Once again, I'm torn between my family and my career. I'm so tired of all this tugging and pulling with Dex, back and forth. He gives, then grabs it away. I'm instantly reminded of what our relationship was like in Dublin, pregnant with passive-aggressive remarks and jibes.
Out of nowhere, I whisper, "I wish Lily was here." Since the conversation with Mum, I've thought about Lily a lot – the things she'd say, how she'd always know what to advise me. "I really miss her lately," I say wistfully, crossing my arms and hugging myself. "She always knew how to ease my mind or send me a sign." I look up at my husband desperately. "Everything is going too fast, Dex. I'm finding it hard to keep up too, you know?" My gaze slips to my feet.
He softens. "She's still with you, Eve. If you have doubts about all this, maybe you should just say no. Maybe Lily leaving you this place was the sign – not to work too hard, to focus on your family instead." Dex gestures towards the windows at the back of our enormous kitchen.
I follow his hand so that I'm looking straight at the vast greenery right outside. My life here is so perfect, but why do I have to pick?
"Look at what we have here," he continues. "Do you really want to give it up to be running all over the place again? Never home. Lily wanted you here, Eve. That's why she left it to you."
I'm about to agree, but instead my eyebrows knit together as a memory surfaces. It's so clear. It feels as though it's been at the edge of my subconscious all this time, waiting for me to see it. Like responding to clashing symbols, I suddenly pay attention. Come to think of it, Mum had tried to remind me of it last week too before I'd cut her off. Now, I hear Lily's words so vividly that it's as if she's standing next to me.
"I know you love it here, but it's not for you, and it never will be … if you ever end up back here, then I'll know I've failed you … this place is too small for you …" My gaze moves from my feet to my husband's face in slow motion.
He's still speaking. I stare at him as if seeing him for the first time. To my mind, his speech blurs, morphing into what sounds like a continuous drone. If Lily didn't think I should end up here, then why on earth would she leave it to me? She'd said it herself, the day she told me to go to New York, then reiterated it almost every time I saw her since. Not in so many words, but by constantly reminding me that I was still on the right path – to keep moving forward, to never look back. Lily wasn't one to change her opinions and she'd adored my success, convinced that I'd continue to grow.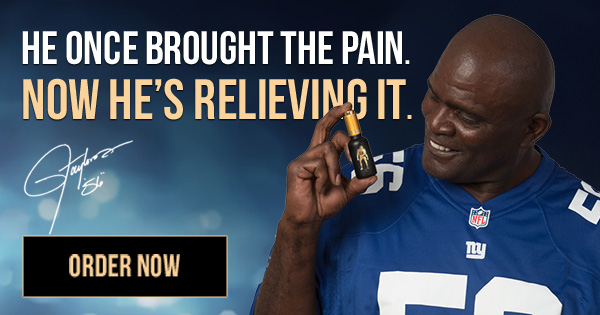 Unfollow Me is published by Poolbeg Press