'I'm a more honest man than you': Trump ends Piers Morgan interview
Piers Morgan will tonight air part two of his much-trailed interview with Donald Trump, an encounter that he said found the ex-president in a foul mood – even as Mr Trump insisted the conversation ended perfectly amicably.
In the interview's first segment, which was shown last night, the ex-president insisted he had deterred an invasion of Ukraine during his administration by threatening Vladimir Putin "like he's never been threatened before".
In advance of their conversation's screening, Mr Morgan described Mr Trump as "pathological" in his fixation on the supposed theft of the 2020 election, a conspiracy theory for which the journalist insisted there is no evidence.
Meanwhile, the president's supporters are hopeful that he will go back on his own words and seek to return to Twitter after self-proclaimed "free-speech absolutist" Elon Musk struck a deal to buy the platform.
And on another front, Mr Trump has been found in contempt of proceedings brought against him by New York Attorney General Letitia James, who is investigating allegations of fraud in the Trump Organization's real estate dealings. The ex-president and his associates have now been ordered to pay a $10,000 daily fine until the records are turned over.
Key points
Gaetz backs Trump supporter Jordan against McCarthy
Hunter Biden to be prime target if Republicans win Congress
Trump says Biden 'taking orders from Easter Bunny'
Show latest update
1650983128
Trump crashes Bannon interview
Far-right agitator Steve Bannon hosted American Conservative Union chairman Matt Schlapp for an interview yesterday on his podcast The War Room, and god more than he bargained for when a polo-shirted Donald Trump loomed into the picture from over Mr Schlapp's shoulder.
The joy on Mr Bannon's face was unmistakeable.
Mr Bannon is currently facing contempt of Congress proceedings over his refusal to comply with a subpoena from the 6 January select committee.
Read more from Johanna Chisholm below.
Andrew Naughtie26 April 2022 15:25
1650981616
Opinion: Piers Morgan's Trump interview was a toe-curling embarrassment
As the world awaits part two of Piers Morgan and Donald Trump's pre-recorded interview, Holly Baxter writes that last night's show was "the most toe-curlingly embarrassing TV you'll ever see in your life".
If you're the kind of person who has to turn away during the worst parts of Borat, you won't even get through the opening sequence. It opens with "white man railing against liberals" bingo: Winston Churchill quotes, "this is a no-cancel zone", a clip from cricketer Shane Warne talking about the usual "PC gone mad" thing that ended with Morgan yelling into the camera: "You heard the man, fun police — get stuffed!"…
If conversations from 2019 being tediously rehashed and cold coals being raked over in the hope that one slightly tepid ember might remain are your thing, then you're gonna enjoy everything about Piers Morgan's new show. If you're looking for something new, you might want to change to the shopping channel or something. Because it's clear Morgan and his canceled-but-not-canceled mates desperately want you to huff their recreational outrage at a very special price. But any price is too high to pay for this stuff — trust me.
Andrew Naughtie26 April 2022 15:00
1650979816
Hannity ridiculed over Meadows texts
The latest cache of post-election texts from Mark Meadows's phone has once again cast an unflattering light on Fox News's Sean Hannity, whose messages show him bluntly asking where he can help apply pressure in favour of the Trump team's effort to overturn the 2020 result.
Andrew Naughtie26 April 2022 14:30
1650977895
Georgia governor race proves that a Trump endorsement isn't everything
Republican David Perdue, who lost his Senate seat to Democrat Jon Ossoff the day before the attack on the US Capitol, is now running a primary campaign against incumbent GOP Governor Brian Kemp – a former Trumpist who refused to toe the president's line and falsely declare that the election in his state had been stolen.
Mr Perdue has made that issue the centrepiece of his campaign against Mr Kemp, and has earned Mr Trump's endorsement with his loyalty. But despite all the former president's goodwill and Mr Perdue's aggressive tactics at a recent TV debate, it seems the effort to take revenge on Mr Kemp is failing.
Andrew Naughtie26 April 2022 13:58
1650976201
Watch: Trump-backed Dr Oz slammed by rival Republican
Dr Mehmet Oz may have won Donald Trump's endorsement in the all-important Pennsylvania Senate race, but that has hardly endeared him to conservatives disgusted at his previous positions on abortion, gun control and other issues.
He is now trying to fashion himself into an ally of the "America first" agenda, but at last night's debate, he was hit hard by his main rival David McCormick – in a clip that will surely make it into the odd campaign ad.
Andrew Naughtie26 April 2022 13:30

1650973754
Biden aide called the Squad "f***ing idiots" – report
Another incendiary revelation from This Will Not Pass relates not to Donald Trump and his party, but to the Biden White House, where outgoing aide Cedric Richmond reportedly referred to the progressive "Squad" of House members as "f***ing idiots" after the Sunrise Movement complained about his appointment, writing on Twitter that Mr Richmond had "taken big money from the fossil fuel industry, cozied up [with] oil and gas, [and] stayed silent while polluters poisoned his own community."
Spokespeople for Congresswomen Rashida Tlaib and Alexandria Ocasio-Cortez did not respond to requests for comment.
Read more from Andrew Feinberg below.
Andrew Naughtie26 April 2022 12:49
1650971716
Report: Republicans fear Trump return to Twitter
Politico has been ringing around Capitol Hill to gauge the Republican reaction to Elon Musk's Twitter buyout – and even as hardline supporters like Marjorie Taylor Greene, Matt Gaetz and Jim Jordan call openly for the president to return to the platform, it seems others in their party are downright appalled by the idea:
On Monday night, in a series of calls and texts with several top GOP insiders, every single one of them told us that they hoped the former president stays the hell away from Twitter, lest he sink their chances at flipping the House and Senate. Some of his allies even think that a return to his old Twitter habits could damage his own brand ahead of a possible third presidential bid in 2024.
"If I'm a Democrat, I'd pray that Elon Musk puts Trump right back on Twitter," said one House GOP leadership aide, who asked not to be named to speak candidly. "I don't think it costs Republicans the House, but it certainly will elevate Trump's opinions — and is going to put Republican candidates and members back having to answer for that."
The person added: "It's enough to create headaches — and it's enough to probably cost us a couple seats."
Andrew Naughtie26 April 2022 12:15
1650969916
DeSantis worries about voters from "dumpster fire" San Francisco moving to Florida
Florida Governor Ron DeSantis, who generally polls as Republicans' second choice for president after Donald Trump, has vented his concern that making his state an attractive place to move to could have the negative side-effect of attracting Californian voters whose electoral behaviour has supposedly ruined San Francisco.
However, as Eric Garcia points out, the governor's logic doesn't necessarily hold water.
Andrew Naughtie26 April 2022 11:45
1650968167
ICYMI: McConnell's contempt revealed in latest book ecxerpts
The upcoming book This Will Not Pass has generated story after story with its reporting on the last phase of the Trump presidency, and now it's thrown up another, detailing the depth of contempt Mitch McConnell felt for Donald Trump by the time his term was over: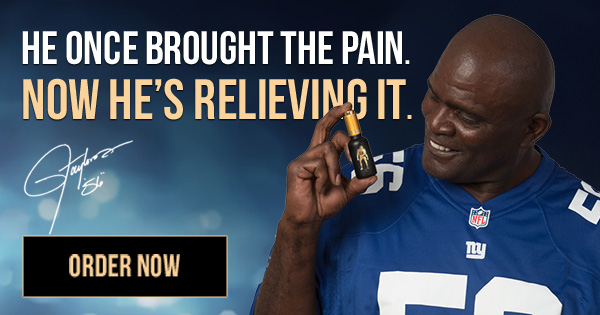 Senate Minority Leader Mitch McConnell said former president Donald Trump "totally, totally discredited himself" and "put a gun to his head and pulled the trigger" by his actions on the day a mob of his supporters stormed the US Capitol in hopes of preventing Congress from certifying President Joe Biden's 2020 election victory.
"I feel exhilarated by the fact that this fellow finally, totally discredited himself," said the Kentucky Republican, who was speaking to New York Times reporter Jonathan Martin just hours after rioters had been cleared from the Capitol by law enforcement and National Guard soldiers.
Read more below from Andrew Feinberg.
Andrew Naughtie26 April 2022 11:16
1650966165
Twitter CEO punts on Trump's return
It is unclear whether Donald Trump wants to return to Twitter, but the president's thinking on that won't matter if he isn't allowed back. This is one of the biggest questions confronting the social media giant after Elon Musk's buyout – and according to CEO Parag Agrawal, it's one for the buyer, not the management.
"Once the deal closes, we don't know which direction the platform will go. It's a question we should address with him [Musk]," Mr Agrawal told a press conference.
Vishwam Sankaran has more.
Andrew Naughtie26 April 2022 10:42