Trump's team repeatedly ask Piers Morgan to wrap up interview in leaked audio clip
Hours after House minority leader Kevin McCarthy denied a New York Times report that said he considered urging Donald Trump to resign in the aftermath of 6 January riots, audio of the conversation has been released that appears to contradict his claims.
Mr McCarthy told other GOP lawmakers after the Capitol insurrection last year that he would suggest Mr Trump to resign, according to an audio recording posted Thursday night by MSNBC and the Times.
The audio was released hours after Mr McCarthy flatly denied the report. The story is part of an upcoming book, This Will Not Pass, which looks at the aftermath of the 2020 election and the transition to the Biden administration.
The fracas over Mr McCarthy's comments came as Mr Trump hit out at presenter Piers Morgan and accused him of doctoring the promo of an interview to suggest that the Republican leader stormed out of the room.
New audio released to NBC News by a Trump spokesman indicates that the interview in fact came to a far more amicable end, with the two men enjoying a discussion about the ex-president's alleged hole-in-one during a recent golf game.
Key Points
Show latest update
1650620134
McCarthy's Jan 6 denial still live…
Before the audio of his post-insurrection call with Liz Cheney was released, Kevin McCarthy issued a strident written denial that the reported version was accurate. And even after the recording was played on MSNBC, the statement is still live on his official Twitter feed:
Andrew Naughtie22 April 2022 10:35
1650618373
Kinzinger rips McCarthy over taped comments
Adam Kinzinger, who sits with Liz Cheney on the 6 January select committee, has laid into Kevin McCarthy over the audio that shows him saying exactly what he denied saying just an hour before the recording was released.
Andrew Naughtie22 April 2022 10:06
1650616224
Audio: McCarthy said he would urge Trump to resign
House Republican leader Kevin McCarthy told fellow GOP lawmakers shortly after the 6 January, 2021, Capitol insurrection that he would urge then-President Donald Trump to resign, according to audio posted by The New York Times and aired on Rachel Maddow's MSNBC show.
In the recording of a 10 January House Republican Leadership call posted by the Times on Thursday night, McCarthy is heard discussing the Democratic effort to remove Trump from office and saying he would tell Trump, "I think it will pass and it would be my recommendation he should resign."
Shweta Sharma22 April 2022 09:30
1650613524
Conservative expert says audio is 'epic embarrassment for Republicans'
Reacting to the latest audio released of Kevin McCarthy, conservative expert AB Stoddard said it was a "breathtaking failure" on the part of the Republican politician.
"It's an amazing, breathtaking failure on the part of Kevin McCarthy, simply because he has tried to ascend to the speakership for so long," Ms Stoddard said on MSNBC.
She called it an "epic embarrassment for Republicans".
Shweta Sharma22 April 2022 08:45
1650611724
McCarthy likely to face calls for resignation: Rachel Maddow
MSNBC anchor Rachel Maddow said she expects calls for GOP leader Kevin McCarthy to resign after she released an explosive audio recording confirming a New York Times report.
"I don't mean to be pollyanna about this at all, or naïve," Ms Maddow said. "But it seems to me that I expect a sort of level — from politicians, in particular — of saying one thing in public and saying it another way in private. Certainly speaking more harshly, less diplomatic terms in private."
Yet she said she does not expect public officials and politicians "to flat out lie" when it is on the record.
"I think this creates a real problem for Mr McCarthy, I think he must at least apologise, I would not be surprised if there are calls for his resignation, for him lying and denying that he did this when in fact he did it," she said.
Shweta Sharma22 April 2022 08:15
1650609024

Trump Jr to meet with Jan 6 committee
Donald Trump Jr will meet with lawmakers on the January 6 committee who are seeking his voluntary testimony, sources on the committee told ABC News on Thursday.
The eldest son of the former president was a top figure in Mr Trump's reelection campaign, unlike his sister Ivanka and her husband who served inside the administration.
ABC News reported on Thursday that Donald Trump Jr is set to meet with members of the House January 6 select committee within the next few days for a voluntary interview.
According to sources familiar with the matter who spoke to ABC, Mr Trump has not been served with a subpoena and agreed to give evidence before the panel after he was asked to do so.
Shweta Sharma22 April 2022 07:30
1650606324
Trump groups collect $124m ahead of midterm elections
At least $124m has been amassed by Donald Trump's network of political advocacy groups by the end of March, a significant stockpile for the former president for the midterm elections.
The collection has surpassed the funds of the Republican National Committee itself, which reported nearly $45m as cash on hand at the end of March, according to the latest filings with the Federal Election Commission.
One of the biggest Trump groups, Save America PAC, amassed more than $5m in the same period. It accounts for over $112m of the Trump network's combined cash on hand.
Shweta Sharma22 April 2022 06:45
1650602758
Trump Jr says he's 'with Obama on this one' over big tech
Donald Trump Jr, who is likely to meet the Jan 6 committee in the coming days, took the opportunity to hit out at Democrats using former president Barack Obama's keynote speech on the perils of disinformation.
On Thursday, Mr Obama said there is a need to rein in big tech companies in a bid to address "weakening of democratic institutions around the world".
"You mean do exactly what the Democrat controlled Main Stream Media has been doing for decades!?! Yea. I'm actually with you on this one," Trump Jr said in a tweet.
In his speech, Mr Obama said: "It's not necessary for people to believe disinformation in order to weaken democratic institutions. You just have to flood a country's public square with enough raw sewage, you just have to raise enough questions[…] that citizens no longer know what to believe."
Shweta Sharma22 April 2022 05:45
1650599804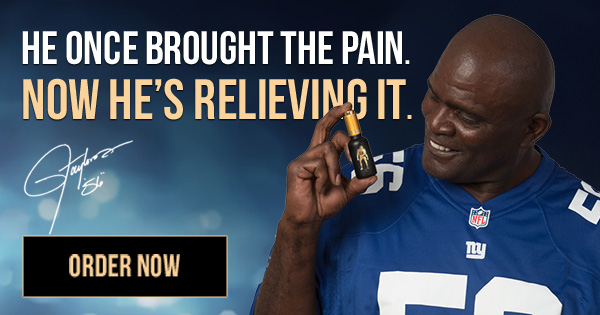 Kevin McCarthy's denial falls flat as Rachel Maddow releases audio
Hours after House minority leader Kevin McCarthy denied a New York Times report that said he considered urging Donald Trump to resign after the 6 January riots, audio of the conversation has been released that appears to contradict his claims.
MSNBC's "The Rachel Maddow Show" aired audio on Thursday night, which was shared by the New York Times, confirming that Mr McCarthy said he was considering asking Mr Trump to resign.
"The only discussion I would have with him is that I think [impeachment] will pass, and it would be my recommendation you resign," he said on 10 January, 2021, in a phone call with GOP leaders.
He added that he did not think the then-president would take his advice, "but I don't know."
In a lengthy statement issued by Mr McCarthy before the audio was aired, the Republican said the NYT report was "false and wrong".
"It comes as no surprise that the corporate media is obsessed with doing everything it can to further a liberal agenda. This promotional book tour is no different. If the reporters were interested in truth why would they ask for comment after the book was printed?" he said.

Shweta Sharma22 April 2022 04:56
1650596827
Rachel Maddow obtains audio of post-Jan 6 McCarthy-Cheney call
MSNBC host Rachel Maddow was joined by Rep Liz Cheney on Thursday evening. The two had one item on the agenda: Audio of a call between House Minority Leader Kevin McCarthy and Ms Cheney, who made the recording, in which Mr McCarthy indicates there could be bipartisan support for impeachment of Donald Trump and adds that he himself will discuss the possibilty of resignation with Mr Trump. The call was made in the hours after the deadly January 6 attack on Capitol Hill.
The audio's existence was directly denied by Mr McCarthy earlier in the day.
John Bowden22 April 2022 04:07