The final act of We Build the Wall Inc., a crowd-funded attempt to bypass Congress and fulfill Donald J. Trump's promise to create a barrier between the United States and Mexico, began playing out in a Manhattan courtroom Tuesday.
Timothy Shea, a Colorado entrepreneur whose products have included a Trump-themed energy drink marketed as containing "liberal tears," is the last remaining defendant in a case that is as much about how some people cashed in on the former president's culture wars as it is about the crimes described by prosecutors.
Brian Kolfage, an Air Force veteran who lost both legs and part of his right arm in Iraq, was the face of We Build the Wall, assisted by Mr. Shea. Stephen K. Bannon, a former chief strategist for Mr. Trump, joined the campaign in its early days, along with a Florida financier named Andrew Badolato.
Mr. Kolfage wrote on the group's website: "I will personally not take a penny of compensation from these donations." But in 2020, the men were accused of skimming more than $1 million, which prosecutors said they used for personal expenses like hotel and credit card bills and to buy jewelry, a golf cart and a luxury SUV.
During his final hours as president, Mr. Trump pardoned Mr. Bannon, sparing him a trial. Mr. Kolfage and Mr. Badolato pleaded guilty last month to wire fraud conspiracy, with Mr. Kolfage also pleading guilty to tax-related charges.
That leaves Mr. Shea, whose trial on wire-fraud and money-laundering conspiracy charges and an additional charge of falsifying records began this week.
Before court Tuesday, John C. Meringolo, a lawyer for Mr. Shea who had written in court documents that he planned to call Mr. Bannon as a witness, said that he would not do so.
Mr. Bannon — who was arrested in connection with the case while aboard a 150-foot yacht moored off the Connecticut coast that the authorities said belonged to a fugitive Chinese billionaire — might have avoided testifying by saying he feared prosecution and invoking his Fifth Amendment right against self-incrimination. Mr. Trump's pardon applied only to federal crimes, not to state offenses.
A prosecutor, Alison Moe, told jurors in opening statements Tuesday that Mr. Shea and the others had a "coordinated scheme" to siphon money from the fund.
"All along he and his partners were looking for an angle to take a cut," she said. "They figured out a way to secretly steal."
A few minutes later, Mr. Meringolo suggested that his client had earned any money he received from We Build the Wall.
"There's another side to this story," he said. "It's OK to get paid for work."
The proceedings could offer a glimpse into the inner workings of an operation that spread thanks to Instagram and Twitter posts boasting of ties to Mr. Trump, that was promoted by Donald Trump Jr. and that assembled an advisory board of MAGA luminaries.
Those included David Clarke, the former sheriff of Milwaukee County in Wisconsin; Kris Kobach, the former Kansas secretary of state; and Erik Prince, the founder of the private military company Blackwater, now known as Academi.
Prosecutors have said they have voluminous evidence, including material from email and cloud storage accounts.
The first day's witnesses included Yves Hunziker, a special agent for the U.S. attorney's office, who testified that money from We Build the Wall went to Mr. Shea and to Mr. Bannon's nonprofit, Citizens of the American Republic, then to Mr. Kolfage and to a bank account on which he was a signer that was connected to Freedom Daily, a right-wing website.
Jurors also heard from Nicole Keller, a teacher from Lancaster County in Pennsylvania who said she made a modest donation to the wall-building effort but then became concerned and tried to get her money back.
"I had felt maybe that I was getting scammed," she testified.

Few ideas were as galvanizing to Mr. Trump's supporters — or as abhorrent to his opponents — as creating a physical barrier at the border.
Chants of "build that wall" rang out during Mr. Trump's rallies. Many of his supporters, who said undocumented immigrants from Mexico would take jobs, commit crimes and alter the racial composition of the nation, saw the structure as a symbol of the president's resolve to implement "America First" policies.
Critics said that the wall was an isolationist response to a decades-old issue, that Mr. Trump's characterization of many Mexicans as drug-runners and rapists was racist and that he was exaggerating problems at the border to frighten and anger people — and reap their votes.
The Trump Investigations
Card 1 of 8
Numerous inquiries. Since Donald J. Trump left office, the former president has been facing civil and criminal investigations across the country into his business dealings and political activities. Here is a look at the notable inquiries:
Westchester County criminal investigation. The district attorney's office in Westchester County, N.Y., appears to be focused at least in part on whether the Trump Organization misled local officials about the value of a golf course, Trump National Golf Club Westchester, to reduce its taxes.
We Build the Wall was created to supplement and spur on the administration's efforts, which ultimately resulted in about 450 miles of new walls along the border.
Before seizing on the project, Mr. Shea and his wife, Amanda, had used social media to promote their ventures. Those eventually included the Winning Energy drink, which came in cans depicting Mr. Trump as a superhero.
A marketing company Ms. Shea formed began helping Mr. Kolfage, who had been running Facebook pages and websites, including one called Right Wing News that sometimes published false or exaggerated stories. In 2018 Facebook cited "coordinated inauthentic behavior" while taking down hundreds of political pages and accounts, including Right Wing News, Mr. Kolfage said.
Later that year Mr. Kolfage launched a GoFundMe campaign to build the border wall. An indictment said that with Mr. Shea's help, Mr. Kolfage raised about $17 million in a week. He also drew scrutiny. GoFundMe suspended the campaign, saying it would return the donated money unless Mr. Kolfage could find a legitimate nonprofit group to handle it, prosecutors said.
Soon Mr. Bannon and Mr. Badolato, who were already working on a nonprofit that prosecutors said was meant to promote economic nationalism and American sovereignty, joined the wall campaign.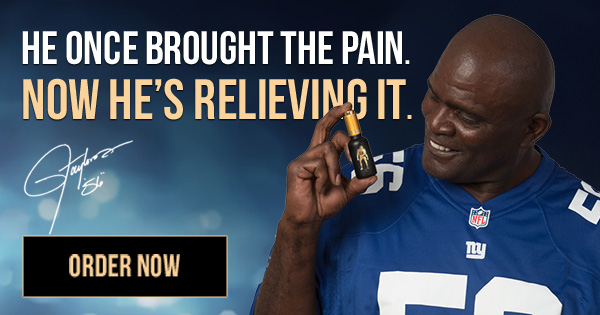 That led to the formation of We Build the Wall. Most of those who had given to the GoFundMe campaign transferred their money to the new group. Additional donations followed, and by the end of 2019 We Build the Wall had raised about $25 million.
According to an indictment, Mr. Bannon's nonprofit funneled money from We Build the Wall to Mr. Kolfage and issued a fake 1099 form saying it had paid his spouse for "media." Mr. Shea created an anonymous shell company that received payments from We Build the Wall, the indictment said, keeping some money and transferring some to Mr. Kolfage, saying it was for "social media" accounts and pages.
In all, prosecutors said, Mr. Kolfage received more than $350,000 from We Build the Wall. Mr. Bannon's nonprofit received more than $1 million, some of which went to his personal expenses, prosecutors said. They said that Mr. Badolato and Mr. Shea each received hundreds of thousands of dollars.
Still, We Build the Wall was able to construct some barriers along the border. By the time of the arrests, the group's website said it had created just under five miles of walls, though the process was sometimes contentious.
After experts said a section of barrier erected by We Build the Wall next to the Rio Grande could plunge into the river, even Mr. Trump expressed disapproval.
"I disagreed with doing this very small (tiny) section of wall, in a tricky area, by a private group which raised money by ads," he tweeted. "It was only done to make me look bad."