It took them a week longer than last year, but Wallace-Kellogg shooters seized sole possession of the top spot in Week 5 of the Camas Prairie Trap Shoot at various gun clubs in the region.
The Silver Valley club tallied a perfect 75 for the fourth consecutive week Sunday to assume a one-point lead over Weiser at 374 overall. Weiser shot 74.
A year ago, Wallace-Kellogg took sole possession of the lead in Week 4 on its way to a repeat championship in the 10-week competition.
Grangeville turned in a perfect score to remain in third place overall, and other 75s were achieved by Colton and Culdesac.
Troy-Deary leads the Juniors competition by two points over Hermiston, Ore.
Overall team scores – Wallace/Kellogg 374.00; Weiser 373.00; Grangeville 372.00; Boise 370.75; Colton 370.55; Orofino-Pierce 369.25; Hermiston 369.00; Wenatchee 369.00; Culdesac 368.00; Troy-Deary 364.71; Cottonwood 363.90; Garfield 362.25; Nezperce 362.00; Pomeroy 361.25; Winchester 360.75; Walla Walla 355.00; Indian Valley 354.00; St. Maries 352.00; Kamiah 348.00; LaGrande 343.00; Malden-Pine 340.00; Bonners Ferry 333.00; Endicott 333.00; White Bird, no report.
Boise: 74.00 27 Shooters; Windy/Cold. 25-Kent Graham, Mike Strong; 24-Lahoma Turner, Robert Renteria, Chester Carter, Preston Shaw
Bonners Ferry: 62.00 19 Shooters; Windy. 22-Wyatt McDonald; 21- Torsten Conover; 19- Kristie Campbell, Brian McDonald, Dean Nelson, David "Jake" Jacobson, Dillion McLeish
Colton: 75.00 65 Shooters; Sunny. 25 –Greg Mayer, Cole Zacha, Faron Craig, Brandon Vandevender, Bill Christian, Terry Roberts, Pat Tully, Brian Windsor
Cottonwood: 70.50 58 Shooters; Windy/Sunny. 24- Brandon Poxleitner, Darrel Uhlorn, Clint Riener, Mitch Wemhoff; 23- Jean Spencer; 22- Philip Spencer, Jacob Wimer, Brian Schaeffer, Derek Arnzen, Kira Baker, Ben Gehring, Quirt Goeckner, Colton Nuxoll
Culdesac: 75.00 57 Shooters; Sunny/pleasant. 25-Brian Bomar, Brian Ferry, Henry Filipponi, John Helpman, Mike Long, Spud Storey
Endicott: 70.00 23 Shooters; Sunny/Wind. 24-Jim Pelissier; 23-Jessica Pelissier, Trevor Johnson
Garfield: 73.50 36 Shooters; Sunny. 25- Al Black, Rod Hubner, Eric Slocum; 23-Terry Blair, Steve Brink, Jerry Hibbard, Jeff Kelnhofer, Jerry Schwartzman, Lindsey Wesche
Grangeville: 75.00 52 Shooters; Sunny/cool. 25- Brad Baker, Bill McMahon, Steve Havel, Daryl Mullinix, Jeff Farris, Matt Prewett, Steve Kaschmitter
Hermiston: 73.00 20 Shooters; Sunny; 25- Laura Winkel; 24- Joseph "Cruse" Gutierrez; Harvey Childers
Indian Valley: 70.00 11 Shooters; Sunny. 24- Angie Bumgarner; 23- Steve Bumgarner, Mike Cunningham, Randy Kocher
Kamiah: 66.00 15 Shooters; Foggy. 23-Gerry Davis; 22- Todd Roberts; 21- Dallon Roberts, Tony Messenger
LaGrande: 70.00 8 Shooters; Sunny; 25- Pat O'Reilly; 23- Buck Garritson; 22- Scott Moffit, Henry Manjarres
Malden-Pine: 69.00 15 Shooters; Overcast; 24- Dave Kjack; 23- Chris Melhous; 22- Shyla Couchaine
Nezperce: 73.00 26 Shooters; Clear/Breezy. 25- Dan Thompson; 24- Tom Berry, Kurtis Braun, Scott Kaschmitter
Orofino-Pierce: 74.00 31 Shooters; Sunny/Calm. 25- Bruce Bradley, Levi Bradley; 24- Dave Powers, Steve Troumbley, JD McMarthy, Sonny Lage
Pomeroy: 74.25 32 Shooters; Windy; 25-Jim Adams, Clark Capwell, Mitch Ruchert; 24- Butch Burgess
St. Maries: 70.00 24 Shooters; Windy. 24-Dustin Brandvold; 23- BJ Derr, John Widener, Tami Derr
Troy-Deary: 73.50 76 Shooters; Sunny. 25- Rachel Stanley, Mel Gray, Darin McKenzie, Chet Simmons; 24- Robert Blarkley, Mark Barnard, Sam Barnes, Connor Bovard, Tanner Gray, Bob Janson, Wyatt Johnson, Gavin Orcutt, Conrad Robbins, Don Smith, Larry Squires
Walla Walla: 72.00 20 Shooters; Partly Sunny; 25-Mark Jungman; 24- Terry Schaeffer; 23- Jay Hanger

Wallace-Kellogg: 75.00 28 Shooters; Clear/Cold. 25- Grant Williams, Darin Williams, Ryan Sager
Weiser: 74.00 25 Shooters; Sunny; 25-Matt Hanley, Cal Wilson; 24- Chris Fehy, Ian Hastie, Mike Clark, Kirk Bork
Wenatchee: 74.00 18 Shooters; Overcast; 25- TJ Main, James Peery; 24-Jason Nieman, Dan Davies, Brian James, Craig Manchester, Paul Downs
Winchester: 73.50 34 Shooters; Windy/Sunny; 25- Michael Brannan, Ben Pratt; 24- Jared Arnzen, Cole Riggers, Jake Rowland
Overall team scores – Troy-Deary 360; Hermiston 358; Orofino-Pierce 346; Boise 346; Wallace-Kellogg 332; Bonners Ferry 330; Culdesac 326; Walla Walla 325; Pomeroy 324; Garfield 316; Cottonwood 310; Nezperce 292; Grangeville 235; Weiser 190; Winchester 140; Endicott 137; St. Maries 135; Kamiah 112; Wenatchee 86; Malden-Pine 58; Colton 0; Indian Valley 0; White Bird 0; LaGrande 0
Boise: 70 24-Robert Renteria; 23- Jake White, Clayton Heinzerling
Bonners Ferry: 62 22- Wyatt McDonald; 22- Seth Rice
Cottonwood: 64 22- Ben Ghring, Quirt Goeckner; 20-Lane Mader
Culdesac: 63 24-Colby Weeks; 20-Kaitlin Banks; 19- Spencer Fiorenza Endicott: 38 13-James Garrett, Marty Meserve; Peyton Pelissier
Garfield: 59 20- Cooper Thompson, Colton Pfaff; 19- Jaxson Orr,
Grangeville: 60 23-Jack Brandford; 19- Cane McIntire; 18- Owen McIntire
Hermiston: 68 24- Joseph Gutierrez; 23-Dustin Hamilton; 21-Chase Lantis
Kamiah: 21 21-Dallon Roberts
Malden-Pine: 30 15- Riley Terrell, Jacob Melhous
Nezperce: 59 23-Colton Thompson; 18-Morgan Wemhoff, Grant Ingram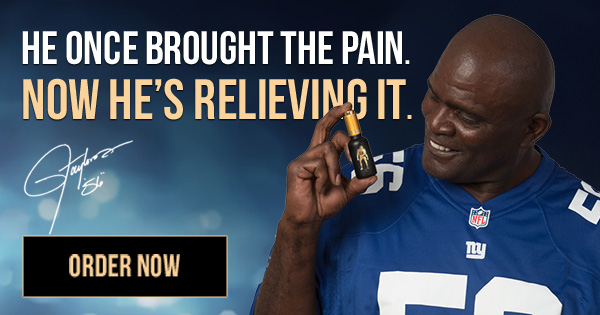 Orofino-Pierce: 70 25- Bruce Bradley; 23- Tucker Stevens; 22-Alex Powers
Pomeroy: 65 23- Brady Bott; 21-Caleb Barron, Mason Garcia, Braxton McKeirnan
St. Maries: 20 20- Chase Braz
Troy-Deary: 73 25- Chet Simons; 24- Sam Barnes, Conner Bovard, Wyatt Johnson, Gavin Orcutt
Walla Walla: 67 23-Rosetta Renwick; 22-Samual Weiland, Joshua Weiland
Wallace-Kellogg: 64 24- Griffy Doerschel; 21- Darby Sager; 19- Parker Goldade
Weiser- 56 23-Weston Anderson; 18- Kennedy Miles; 15-Bryson Dave
Wenatchee: 18 18- Charles Rich
Winchester: 34 17- Aaron Kinzer, Ryan Cuthbert