The big news of the week was Christian Wood reporting that he and the Rockets have had talks regarding a potential contract extension. Wood's comments came prior to his throwing out the first pitch at Wednesday's Astros game, a hilariously ironic occurrence given the uncertainty regarding his future with the Rockets. "We've had a talk. It's something we could talk about later in the summer. We'll just have to see," Wood told reporters.
Wood stands to become an unrestricted free agent next offseason when his contract expires. That means the Rockets could lose the big man for nothing. Hence, Wood's name has been in trade rumors dating back to last season. (Michael Scotto of Hoopshype reported last week that the Rockets are expected "to gauge the trade market on Wood's value this summer.")
I would be absolutely floored if the Rockets opted to extend Wood this summer. I've been writing since last season that I thought the Rockets needed to move on from Wood: His attitude issues were disappointing to say the least, as was his complete inability to protect the paint. His presence also is blocking the path to regular minutes for second-year center Alperen Sengun, who should probably be the team's future at center.
The obvious reason to extend Wood would be if the Rockets believed that he, at still just 27 years old, could be a part of their future. But another reason could be to maintain his value in trades while they explore the market. Right now, Wood is essentially an expiring contract and any team acquiring him would be trading assets for what could end up being a rental. It's possible the Rockets just haven't found an offer yet that is to their liking. Extending Wood would allow the team to push that timeline forward.
Still, I think that path is unlikely. I would put my money on the Rockets finding a trade partner on Wood this summer and clearing the way for Sengun. Maybe that's just wishful thinking on my part.
No news is … well, no news
John Wall of the Houston Rockets reacts prior to tip-off against the Atlanta Hawks at State Farm Arena on December 13, 2021 in Atlanta, Georgia.
Kevin C. Cox/Getty Images
Essentially, nothing has changed on the John Wall/Russell Westbrook trade front, according to NBA writer Marc Stein. The Rockets continue to insist on the inclusion of draft compensation in any deal and the Lakers remain steadfast in their refusal to capitulate.
I don't know that I expect that to change. I maintain that Wall, despite not having played professional basketball in more than a year, is an upgrade over Westbrook for a team with title aspirations like the Lakers. While Wall doesn't have Westbrook's ceiling, I also don't think he has as low of a floor. What I mean is that even if Wall didn't give the Lakers anything at all, he also wouldn't hurt them with poor decision-making and erratic play. He's also a better spot-up shooter and defender than Westbrook.
Having said that, I'm not sure how much better Wall at this point is over any other option the Lakers could find on the open market and I certainly don't think the difference between Wall and whoever else they could acquire is worth the first-round pick the Rockets are asking for in a trade. This is all to say that I just don't see the Lakers mortgaging their future on a trade for Wall when it may be nothing more than a marginal upgrade.

The rebuttal to this perspective would be that the Lakers aren't properly valuing what is left of LeBron James' prime. This line of thinking would assert that the future cost shouldn't matter – that the Lakers should seek to maximize their window with LeBron at all costs, even if it is an uncertain gamble. Such a perspective is not without merit. Contention alone is a rarity to be cherished; having the possible GOAT on the payroll is a different ballgame.
Still, I wouldn't hold my breath on a Wall/Westbrook swap.
The Time Lord and old wounds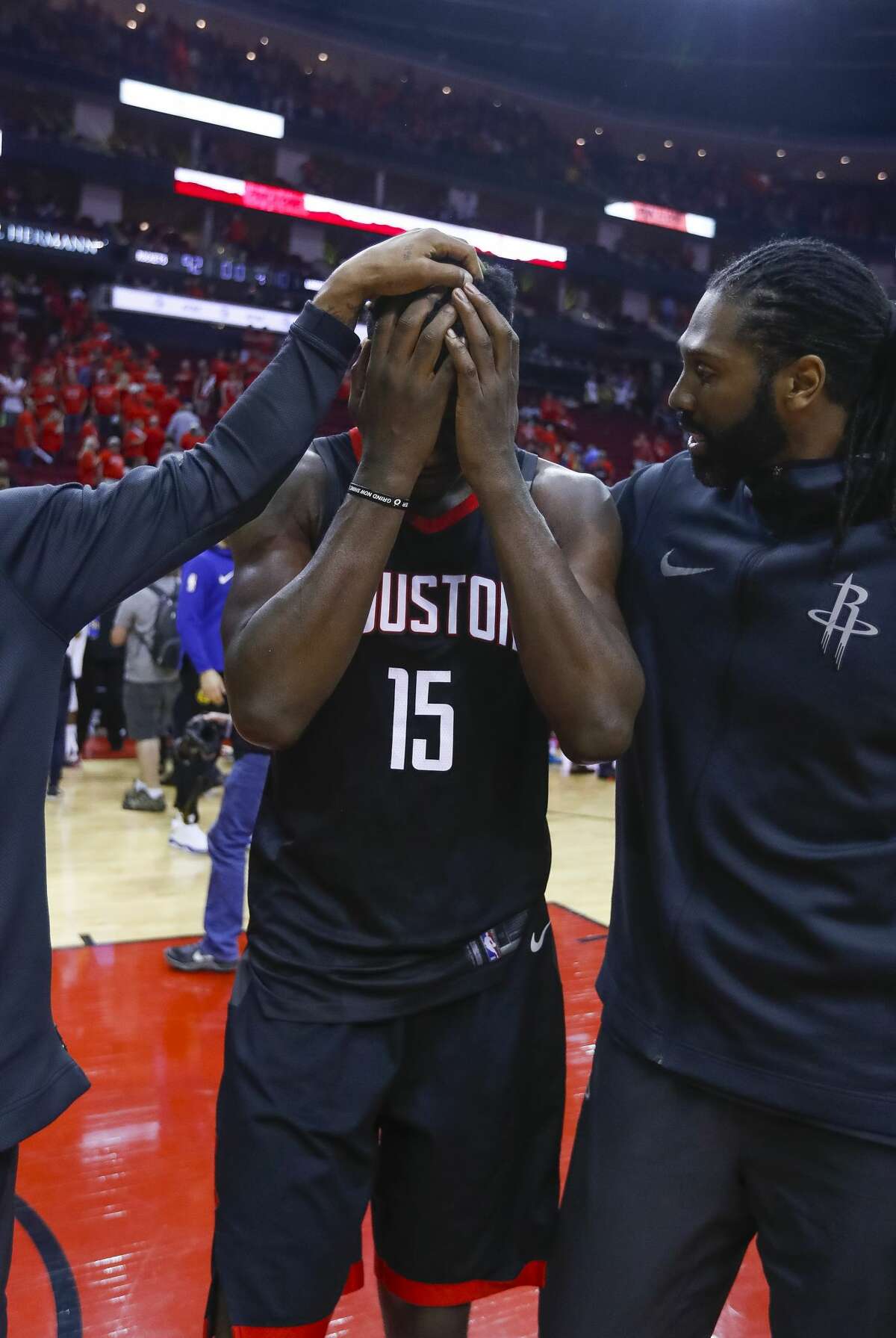 Houston Rockets center Clint Capela (15) is consoled by Houston Rockets center Nene (42) after the Rockets lose Game 7 of the NBA Western Conference Finals at Toyota Center on Monday, May 28, 2018, in Houston.
Brett Coomer/Houston Chronicle
Celtics big man Robert Williams was everywhere in Boston's Game 3 victory over Golden State last week in the NBA Finals, contesting shots, rotating onto the perimeter and serving as a lob presence at the other end to deter Draymond Green from helping too aggressively in the paint. The performance, as have so many this postseason involving the Warriors, reminded me of the Rockets' battles with Golden State in the heart of the James Harden Era in 2018 and 2019. Specifically, Time Lord's impressive play brought to mind the disappointing performance of former Rockets center Clint Capela during those matchups.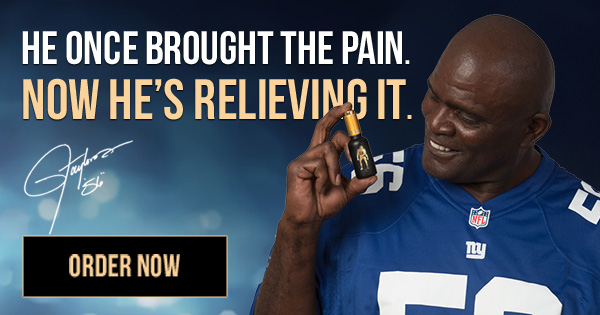 In 2019 specifically, the Rockets had a net rating of -15.2 against the Warriors when Capela was on the court and a net rating of +12.7 with him off. That is to say, Houston was running the Warriors off the floor when Capela wasn't playing and getting run off the floor when he was. It's arguable that his poor play was the difference in that series.
Not only was Capela dominated by Green but also center Kevon Looney. Capela came up small when the Rockets desperately needed him the most. I argued almost immediately following the season's end that the Rockets needed to move on from Capela if they wanted to get past Golden State. The team eventually dealt him the following season, in-season, in 2019-2020, for Robert Covington. But at that point, it was too little, too late, as the nucleus of the team had been gutted.
While Green certainly isn't the same player, Williams' play in the Finals is a reminder of what the Rockets needed from the center position and weren't able to get.