2021 saw the reopening of many cinemas worldwide, meaning we, once again, were able to experience the screening of lots of incredible films throughout the year in actual theatres. LGBTQ+ cinema has been historically overlooked, or LGBTQ+ characters fall into tropes which have failed to expand or serve a secondary purpose to central characters when existing in the mainstream. Previous Oscar seasons have been abuzz with queer-centric romance successes such as Call Me by Your Name and Moonlight, and this might not seem as immediately apparent when examining this year's Oscar contenders, however, 2021 has certainly been a strong year for LGBTQ+ cinema.
Queer reference is beautifully present in subtext and appears more organic than previous presentations in mainstream cinema, with Oscar-fronting films such as The Power of the Dog presenting glimmers of queer beauty, as well as several other successful films this year portraying refreshing takes on queer existence. This year saw the introduction of direct LGBTQ+ stories to the MCU universe for the first time, presenting a real shift in mainstream cinema, There are many years where LGBTQ+ experience was egregiously missing from mainstream cinema; however, 2021 has been a strong and impactful year. Here is a look into the top 10 LGBTQ+ movies of 2021.
Related: Best LGBTQ+ Movies of the 2010s
10

Everybody's Talking About Jamie
Everybody's Talking About Jamie was one of the years most anticipated LGBTQ+ stories. Jonathan Butterell adapted the stage play of the same name, based on the real-life story of a teenage drag queen from Sheffield, telling an inspiring tale with themes of self-love in the face of adversity. Max Harwood plays the central role and delivers a loveable performance full of charisma which makes for an enjoyable experience. Richard E grant plays Hugo, an older drag mentor who brings emotional depth guiding Jamie through the LGBTQ+ history before them.
9

Benedetta
Paul Vergoeven returned as director to 2021's Benedetta, telling the true story of a lesbian nun from the 17th century who joins an Italian convent and becomes involved in a love affair with another nun. The story itself is fascinating, based on the true life of Benedetta Catlini (played by Virginie Efira), and her relationship with Bartolemea (Daphne Patakia). The film follows Verhoeven's typical style and emphasises the sacrilege through explorations of sexuality, however the most interesting moments of the film lie in the subtext that happens in the periods between the pair's 'shocking' sex scenes when we explore the complexity of their day to day lives in the convent.
Related: Benedetta Trailer Arrives, Director Paul Verhoeven Returns with an Erotic Nun Drama
8

Eternals
Marvel Studios
Eternals made headlines as the first MCU film to include a gay kiss, through the story of Phastos, who is the first openly gay superhero in a MCU film (played by Brian Tyree Henry). Eternals was a box office success, and it feels refreshing to have a romantic LGBTQ+ relationship finally depicted in such a successful franchise, and the cultural signifigance of this cannot be denied.
7

Swan Song
Todd Stephen's Swan Song tells the story of Pat Pitsenbarger, celebrating his life as openly queer person and the first gay filmmaker that Stephen's ever knew. Stephen chose Udo Kier to play the main role, as he knew he could do the role justice and not make it theatrical, and Swan Song achieves this spectacularly, presenting the beauty of life and finding meaning in small things.
6

Language Lessons
Language Lessons is the debut feature film of director Natalie Morales, and tells the story of Adam (played by Mark Duplass) and his Spanish teacher Cariño who is played by Morales. The film takes place over webcam which is extremely impactful in today's world. And portrays the beauty of platonic love with a queer backdrop in a way which is very endearing.
Related: Shout! Takes SXSW Award Winner Language Lessons Starring Mark Duplass & Natalie Morales
5

Titane
Titane was the 2021 horror film from director Julia Ducournau, and stars Agathe Rousselle as Alexia, a woman who has been injured in a car accident and has since been fitted with a titanium plate in her head. The film is a genre subverting satire of the male gaze which transcends into a lesbian love story and is quite unlike anything else released this year.

4

Acts of Love
Acts of Love is the documentary by Isidore Bethel and Francis Leplay which explores modern queer relationships and different perspectives on how to navigate them. The film explores the disintegration of a relationship and offers perspectives from different individuals found on dating apps about their experiences with gay culture. The documentary is genre bending and explores intimacy in a refreshing way.
3

Hating Peter Tatchell
Christopher Amo's Hating Peter Tatchell follows gay rights activist Peter Tatchell. Including his life and fight for justice including all the controversies that came along with it. The film features guest appearances from the likes of Stephen Fry and Ian McKellen, and reminds us of the importance of standing up to homophobic systems.
2

My Name Is Pauli Murray
Betsy West's My Name Is Pauli Murray tells the story of Pauli Murray, a monumental figure from history who is often overlooked. The film was met with widespread acclaim and tells the story of Murray who was not only revolutionary for civil rights, but also for her gender fluid presentation to the world. The story is fascinating, heart-breaking and sheds light to a truly revolutionary figure.
1

The Power of the Dog
One of the most talked about films of the year is Jane Campion's The Power of The Dog. The western received rave reviews and has received strong Oscar buzz. The movie is queer coded in its subtext and analyzes the fragility of masculinity and the ways in which queerness can either counteract or amplify this. The film is a standout for the year and represents a fresh take for queer cinema.
Rob Zombie Shares New Image of The Munsters Cast to Celebrate Christmas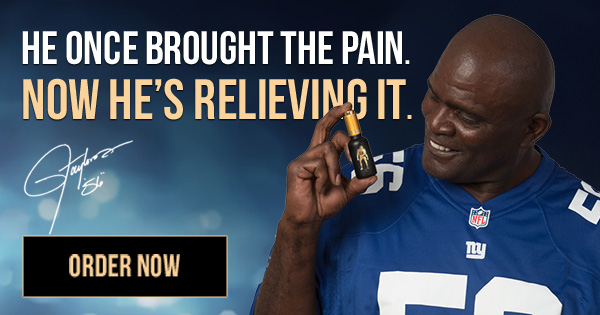 Rob Zombie and the cast of The Munsters are wishing everyone a happy holiday with a new photo of Herman, Lily, and Grandpa.
Read Next
About The Author
Andrew McGrotty
(8 Articles Published)

Andrew McGrotty is a contributing writer for Evergreen. They are an experienced and educated writer and can produce excellent written content, particularly relating to the fields of film and tv, and pop culture.
More
From Andrew McGrotty