So far, it's been a great year for Tom Felton. Aside from the beloved televised reunion with the cast and crew of the Harry Potter movies, Tom appeared in a film called Save the Cinema, in which he was nominated for Best Supporting Actor at this year's National Film Awards, competing against Ciarán Hinds (Aberforth Dumbledore) for his role in Kenneth Branagh's (Gilderoy Lockhart) Belfast. And that was just the start of the year. Later this month, Tom will be appearing as Guy Fawkes in a new attraction that combines virtual reality and live-action theater, called The Gunpowder Plot. And starting today, Tom is making his West End debut in 2:22 A Ghost Story at the Criterion Theatre in London, England. Recently, Tom, alongside his costar Mandip Gill, appeared on BBC One's The One Show to promote the play.
Following his introduction, hosts Lauren Laverne and Jermaine Jenas quickly congratulate him on his Best Support Actor nod and inquire if he's the type of person who would prepare his speech in case he wins, to which he pretends to reach into his inside jacket pocket as if to practice his speech with them. Humbled by the nomination, Tom confirmed that "if you do see [him] up there, then [he'll] probably be winging it."
Getting down to business, Tom provides a synopsis of his and Gill's role in the play.
"He does a lot to disprove anything that could be potentially paranormal."@TomFelton tells us about supernatural thriller '2:22 A Ghost Story' 👻
Stream #TheOneShow on @BBCiPlayer 👉 https://t.co/q4ZHit0Bww pic.twitter.com/kTD70cwvmM
— BBC The One Show (@BBCTheOneShow) May 3, 2022
Seguing from Gill's belief in ghosts, the hosts ask about how Tom is feeling about his West End debut. Providing some incredibly charming anecdotes about how his mother used to bring him to audition in London, Tom expresses both his apprehension and his excitement. Since Daniel Radcliffe has had a prolific stage career, Jenas asked if Tom received any advice from Daniel. Tom confirmed that he did consult with Daniel and even spoke to Matthew Lewis, another stage veteran, who provided some pragmatic advice.
'I'm very, very excited. Not as excited as my mum is.'
You may know @TomFelton from #HarryPotter – but he's about to make his West End debut in 2:22!😍👏👻
He's even asked old friend Daniel Radcliffe for some advice.🎭🙌 #TheOneShow pic.twitter.com/CvMWrzGPmP
— BBC The One Show (@BBCTheOneShow) May 3, 2022
Of course, one does not simply talk to Tom Felton and ignore the fact that he played the beloved Draco Malfoy in the Harry Potter films. Segueing into the Potter films, Laverne inquires about Tom's now-infamous audition story in which he tried out for a role without having read any of the Potter books.

When you're so good you don't even need to read the #HarryPotter books…😂👌
There is no world where @TomFelton wasn't destined to play Draco Malfoy. 😅⚡🐍
Stream #TheOneShow on @BBCiPlayer 👉 https://t.co/q4ZHit0Bww pic.twitter.com/8yHXSNAgbu
— BBC The One Show (@BBCTheOneShow) May 3, 2022
As usual, Tom was charming, providing plenty of quips to keep the hosts laughing. Later, he would take to Twitter to celebrate his appearance on the show with a cute photo of his dog keeping him company as he watches.
Fun times w/ Mandip Gill on the @BBCTheOneShow for @222aghoststory
Willow hit the deck with excitement x pic.twitter.com/nmmZYJFoMO
— Tom Felton (@TomFelton) May 3, 2022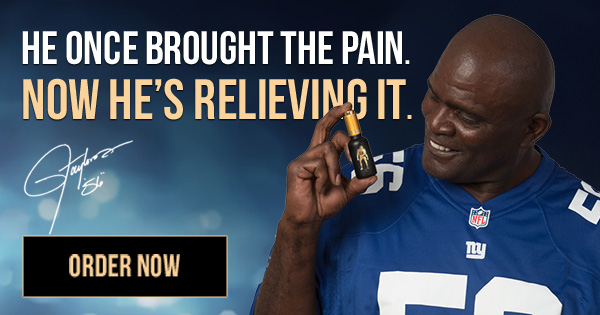 2:22 A Ghost Story is currently playing at the Criterion Theatre. For those theater aficionados in and around London, tickets are available to purchase now.
What sort of advice do you think Daniel gave him? Will you be seeing Tom on stage? Let us know in the comments.
Want more posts like this one? MuggleNet is 99% volunteer-run, and we need your help. With your monthly pledge of $1, you can interact with creators, suggest ideas for future posts, and enter exclusive swag giveaways!
Support us on Patreon