Quick Links
What Is Tom Cruise's Legendary Holiday Gift?
Are Tom Cruise's Cakes Really That Good?
Over Tom Cruise's lengthy Hollywood career, he has become one of the most powerful people in Hollywood. On top of that, since Cruise seems to have the Midas touch with very few exceptions, the movie studios are willing to pay Cruise staggering sums to work for them.
Based on reports about how much money Cruise has made for many of his films, he is one of the highest-paid actors in Hollywood history. Considering the staggering amount of money Cruise made from his biggest payday to date, that is easy to believe.
Related: From Fans To Other Celebs, Tom Cruise Does Not Snub Selfie Requests
On top of Cruise's acting career, he has also been credited as a producer on an ever-growing list of films, most of which he has also starred in. As a result of producing many highly successful films, Cruise also gets paid a pretty penny for that role.
Thanks to everything Cruise has accomplished, he has an estimated $600 million fortune according to celebritynetworth.com. Obviously, Cruise can afford to buy a lot of expensive items but as it turns out, Tom's friends and peers are very impressed by one of the cheapest things he buys.
What Is Tom Cruise's Legendary Holiday Gift?
Back in 1994, Kirsten Dunst's time in the spotlight began when Interview with the Vampire was released with her in one of the starring roles. On top of Dunst's memorable role in that classic horror film, Interview with the Vampire also featured several other celebrities including Tom Cruise, Brad Pitt, and many more.
Related: How Kirsten Dunst Really Felt About This Kissing Scene With Brad Pitt
Since Cruise and Dunst worked together in the early-'90s, the two respected actors haven't co-starred in any other movies. Even though they haven't worked together in almost three decades, Dunst almost certainly remains on Cruise's Christmas gift list.
The reason why the world knows that is in 2016, Dunst appeared on The Graham Norton Show and spoke about the holiday gift she gets from Cruise every year. As Dunst explained, she receives a cake from Cruise every holiday season, and it is delicious.
From the outside looking in, it seems kind of weird that Dunst would talk about the "Cruse cake" as she calls it during a random talk show appearance. However, as it turns out, Dunst is far from the only star to bring up the confectionary Cruise sends out during the holidays.
In fact, a long list of celebrities have talked about Cruise's holiday cake during interviews and talk show appearances.
To date, Miles Teller, Jon Hamm, Angela Bassett, James Corden, Graham Norton, Henry Cavill, Cobie Smulders, Jimmy Fallon, and Rosie O'Donnell have all revealed they get cakes from Cruise. It has also been revealed that members of Cruise's stunt team also get sent his cakes.
English documentary filmmaker Louis Theroux also once revealed his cousin Justin Theroux gets Cruise cakes. On top of that, when Louis and Justin's grandmother turned 100, Cruise sent 100 cupcakes.
As it turns out, the confectionary Cruise typically sends out is the White Chocolate Coconut Bundt Cake from Doan's Bakery in Woodland Hills, CA.

According to reports, Cruise learned about the cakes he sends out due to Diane Keaton. Before Cruise's ex-wife Katie Holmes agreed to a strange rule in their divorce settlement, they were married for years.
During her time with Cruise, Holmes and Keaton had a bet over who could find the best cake. When Cruise sampled Keaton's cake from Doan's Bakery, he discovered the gift he has given his friends ever since.
Based on various sources, Cruise's cakes cost anywhere from $50 to just over $100. Even when you factor in how much he must pay for shipping, that is quite cheap compared to the other things Cruise spends his money on.
Are Tom Cruise's Cakes Really That Good?
As everyone who follows Hollywood should already know, Tom Cruise wields a lot of power in Hollywood. With that in mind, it seems likely that if the cakes he sends people were gross, most stars would never admit that.
Related: Tom Cruise's 5 Closest Friends (& 5 Celebs He Avoids)
With that in mind, some cynics may question if Cruise's cakes are really that great. Fortunately, Doan's Bakery's other customers can buy the cake Cruise sends out and try it themselves. As a result, several people unconnected to Cruise have reviewed his cakes.
In 2022, Gabby Romero from delish.com sampled a piece of the cake Cruise sends out. Described as a coconut bundt cake with chunks of white chocolate, covered in a layer of cream cheese frosting and a mountain of shredded coconut, Romero and her delish.com peers loved the cake.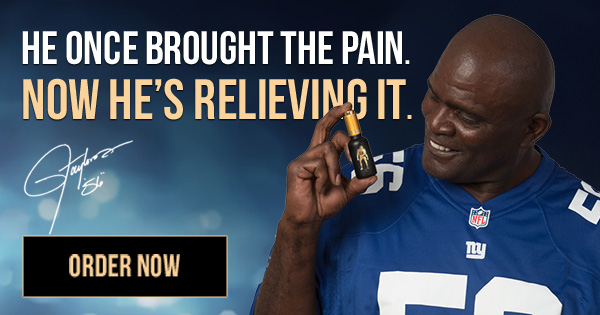 "The cake was incredibly moist while still light and fluffy. The rich, creamy frosting was just sweet enough. We found the coconut flavor to be pretty mild, which was a relief to some of the coconut-skeptics on the team."
"For us, the best thing about the cake were the chunks of white chocolate mixed into the batter. They added a nice crunch to an otherwise soft cake. In the words of one of our editors, 'This cake makes me want to jump on a couch.'"
After Stuart Heritage from The Guardian mounted an online campaign to have Cruise send him two cakes, he unbelievably pulled it off. While Heritage believes someone who works for Cruise added him to the list, two of Cruise's cakes were sent to Heritage from California to The UK.
According to what Heritage wrote about the cake, he also found it delicious.
"Given the nature of the cake and the distance it had traveled, I was expecting it to be a little on the dry side. Not so. This is a soft, silky, luxurious thing, so impossibly rich that it almost defies description. Is it the best cake I have ever eaten? Very possibly. And take a look at me, for God's sake. I clearly know my way around a cake."