By Jessica Wedemeyer
6:41am PDT, Jul 20, 2022
_
Wonderwall.com rounded up all the proof that stars are nothing like the rest of us from June and July 2022, starting with this story that's sure to make your jaw drop… On the July 6, 2022, episode of Ford CEO Jim Farley's "Drive" podcast, Tom Brady said that being super-rich is the "hardest thing" about raising kids with wife Gisele Bundchen. (Eye roll.) "We have people that clean for us. We have people that make our food. We have people that drive us to the airport if we need that. … We get off a plane and there are people waiting there for us and we get ushered in. … That's my kids' reality, which is the hard part to say, 'Guys, this is not the way reality really is,'" said the football champ, who's reportedly worth $250M. He went on to say that he and his supermodel missus try to give their children "experiences that are more along the lines of what most kids go through," though they "still have experiences that a lot of kids never do have." Yeah, no kidding. Now let's all take a moment to shed a tear for the poor, poor Brady-Bundchen clan.
Now keep reading for more proof that stars are nothing like us…
RELATED: The most expensive celebrity jewelry
_
A waitress in Queensland, Australia, alleged on TikTok that she had a bizarre experience with Katy Perry when the pop star visited the café where she works on June 20, 2022: "POV: Katy Perry comes into your café and you don't recognize her and argue over a table, then she tips and hugs you for treating her like an everyday person," the waitress captioned a video of herself dancing to Katy's song "E.T." (Paparazzi photos from the encounter do, in fact, show the chart-topping singer looking annoyed while chatting with the waitress at the restaurant's host stand.) Imagine tipping extra every time someone treated you like "an everyday person" at a restaurant!
RELATED: Celebs who come from rich families
_
Ugh. On July 12, 2022, Celebrity Jets — a Twitter account that tracks celebs' private jet usage — tweeted that Kylie Jenner recently took a 17-minute flight from Camarillo, California, to Van Nuys, California. (The 40-mile trip would've taken around 45 minutes via car.) Days later, the makeup mogul took to Instagram to brazenly share a photo of herself and boyfriend Travis Scott embracing in front of two private jets. "You wanna take mine or yours?" she wrote in the caption, prompting one follower to write in the comments section, "Whose plane should we pollute the earth [with] today?" Another social media user called the reality star a "full-time climate criminal."
RELATED: Stars with expensive and elaborate homes
_
On June 14, 2022, Forbes reported that Rihanna is now the youngest female self-made billionaire. (Kylie Jenner, who's now worth only $600M, previously held the record, though Forbes later admitted they "recalculated" her net worth and "concluded that she is not a billionaire.") The 34-year-old Fenty entrepreneur, who's reportedly worth $1.4B, is also now the first billionaire out of her native Barbados. Must be nice!
_
On June 28, 2022, Kim Kardashian took to Instagram to share a slideshow of photos and videos from "Camp North" — daughter North West's over-the-top scary-summer-camp-themed 9th birthday party. The birthday girl and friends including cousin Penelope Disick, Jessica Simpson's daughter Maxwell, Tracy Romulus's daughter Ryan and Selena Gomez's sister Gracie took Kim's $150M private jet to Wyoming, where they went ziplining and wakeboarding, played on the water in an inflatable raft, explored a ropes course and slept in tents spattered with fake blood (indoors, of course!) in keeping with the bash's spooky vibe.
_
On July 16, 2022, Dr. Louie Dean Valencia tweeted that starting in the spring of 2023, he'll teach a history course at Texas State University centered around Harry Styles. That's right: At just 28, the former One Direction singer's contributions to pop culture are so significant, there's now a history course about his career and its impact. Dr. Valencia told NBC New York that the course — Harry Styles and the Cult of Celebrity: Identity, the Internet, and European Pop Culture — was inspired in party by his musings on "the ways masculinity has changed in the last decade" along with celebrity culture and the Internet.
_
Offset took to his Instagram Story on daughter Kulture's 4th birthday — July 10, 2022 — to share a video of the adorable tot sitting in a car while holding up her present: a massive stack of $50,000 in cash. The Migos rapper and wife Cardi B then took the birthday girl to Candytopia, where she marveled over a portrait of the "Bodak Yellow" chart-topper crafted from various types of candy. (We hope she didn't spend her entire $50K birthday gift on sweets!) The following week, Cardi took to Instagram to share a slideshow of photos from Kulture's over-the-top mermaid-themed birthday bash, which featured elaborate balloon sculptures, a bounce house, inflatable slides, multiple arts-and-crafts stations and plenty of party favors for guests.

_
On July 5, 2022, DailyMail.com reported that Dave Chappelle recently dropped an undisclosed — but undoubtedly hefty — amount to snap up a 52-acre plot of land near his mansion in Yellow Springs, Ohio. The purchase blocked a development project in the village that would've seen 140 new single-family homes added to the small community of less than 4,000 residents. His neighbors are clearly thrilled: Signs reading "Thanks, Dave" now dot the village, which the controversial comedian has been in the process of revitalizing in recent years. Earlier this year, Dave spoke out against the housing development project in his hometown, threatening, "I have invested millions of dollars in this town. If you push this thing through, what I'm investing in is no longer applicable." His publicist later told DailyMail.com that Dave is "not at all against building in Yellow Springs" but simply wants to see that development is "aligned with maintaining the culture of the village." She also noted that he "doesn't have to do anything" with his newly purchased land because "it's designated as rural." Explained the publicist, "[Dave] is very much a part of the fabric of that community. When the basketball team needed uniforms, he bought the uniforms. He does what's needed to support the community and by and large they support him."
_
On July 11, 2022, TMZ reported that Leonardo DiCaprio offered Pete Buttigieg a private masterclass in oration ahead of a nationally televised debate as part of the politician's 2020 presidential campaign. During a celeb-stuffed late-2019 fundraiser, the A-list actor reportedly offered to "help Pete with his speaking style and coach him up on the best way to deliver his talking points." According to political strategist Lis Smith, who served as the senior communications director for Pete's presidential campaign, the prominent Democrat never followed up with the Oscar winner because he's not particularly pop-culture savvy and didn't quite understand the significance of Leo's offer. Imagine passing on a private meeting with Leo!
_
According to TMZ, Swizz Beatz dropped $400K on the blinged-out necklace featuring an Egyptian motif that he gifted wife Alicia Keys in Milan on June 28, 2022. Celebrity jeweler Elliot Eliantte created the custom piece, which features an image of the "Girl on Fire" chart-topper as the ancient Egyptian queen Nefertiti — with diamonds for eyes, naturally — and a chain comprised of linked Ankh and infinity symbols. It reportedly totals 150 carats.
_
On July 12, 2022, Kim Kardashian stepped out in New York City with daughters North West and Chicago West — who carried matching uber-expensive Balenciaga purses, of course! According to Page Six, North — who turned 9 in June — completed her look with a $2,950 crocodile crossbody bag, while 4-year-old Chicago accessorized with a $1,090 mini version of the same bag. We just have one question: What the heck is a 4-year-old carrying in a bag worth a grand? Her credit cards? Lipstick for a touchup? Car keys?
_
TMZ reported on June 24, 2022, that David Spade recently donated $5K to a Burger King employee who went viral after he shared a photo of the dinky goodie bag he received from his employer in recognition of 27 years on the job without missing a single day of work. "Keep up the good work," the comedian wrote the Burger King employee after contributing to his GoFundMe campaign, which raised nearly $400K — more than 14 times its original goal of $27K. According to TMZ, the Burger King employee plans to use the money to buy a new car and to visit his four daughters and grandchildren in Texas.
_
According to Page Six, Bella Thorne and a group of 10 friends dropped thousands of dollars at a Manhattan strip club on July 7, 2022. The former child star, who got her start on the Disney Channel, reportedly "made it rain" with $10K in single dollar bills, and, along with her pals, purchased several bottles of Don Julio 1942 Tequila for $1,500 each.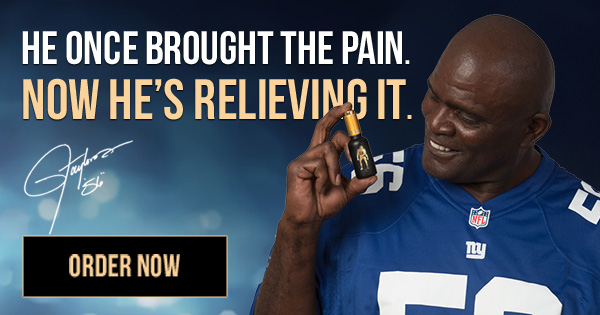 _
On July 19, 2022 — less than a month after Jena Frumes publicly accused off-and-on love Jason Derulo of serially cheating on her — TMZ Hip Hop reported that the "Savage Love" chart-topper quietly dropped $3.6 million in March on a 5,000-square-foot home in the Los Angeles area for the model and their son to call home. Too bad money can't buy you fidelity…
_
According to DailyMail.com, Kim Kardashian arrived in Australia on July 16, 2022, to spend some quality time with boyfriend Pete Davidson as he shoots an upcoming comedy in Queensland. The power couple reportedly stayed at Silky Oaks Lodge in the Daintree Rainforest, where suites cost between $814 and $3,395 per night, with a two-night minimum stay. Swanky!
_
On July 9, 2022, Us Weekly reported that Julia Haart is suing her estranged husband, tech and media entrepreneur Silvio Scaglia, for $257M for allegedly defrauding her out of millions from their joint business ventures to "support his lifestyle, which remained lavish despite his financial shortcomings." For example, according to legal documents obtained by Us Weekly, she alleges that Silvio "sought a $10 million mortgage to add on to the existing $30 million mortgage on the home" they shared. (The five-bedroom New York City penthouse apartment is reportedly worth $65M.) A few days later, DailyMail.com laid bare several more allegations the "My Unorthodox Life" star is making about her ex: She claims he used company funds to cover several major personal expenses. In July 2020, he asked the company to "take care of" a $14K bill for his "household staffing." And in October 2021, he had the company cover the $53K bill after he charted his private jet to Mexico for a vacation with his son, which he wrote off as a business trip.
_
On June 21, 2022, TMZ reported that Travis Scott is now the proud owner of a Bugatti Veyron Chiron Super Sport worth $5.5M. The extremely rare ride — only 30 were made — has a starting cost of around $3.5M, but the controversial rapper ordered several custom upgrades for his personal vehicle, naturally!