Shadowfire is a Legendary SMG in Tiny Tina's Wonderlands that allows Fatemakers to throw a Dark Magic grenade whenever they reload the weapon.
In Tiny Tina's Wonderlands, one of the best Legendary SMGs that Fatemakers can get their hands on is the Shadowfire. Shadowfire is unique in its own right because it deals damage by firing Dark Magic orbs, as well as a grenade that emits a massive pillar featuring the same type of damage. Whenever players reload Shadowfire, they'll throw a grenade that will explode into a large column of Dark Magic, essentially giving players an additional spell to cast with its large area-of-effect.
Similar to the Threads of Fate in Tiny Tina's Wonderlands, Shadowfire is an ideal weapon for any build that focuses on Dark Magic, such as a Graveborn and Spellshot multiclass. The actual SMG bullets themselves won't deal a ton of damage, so the primary reason for using the weapon is the massive Dark Magic column that is capable of clearing out large groups of enemies at once. Whether players want to grab the SMG before or after they beat the main story, there are a couple of different ways to get Shadowfire in Tiny Tina's Wonderlands.
SCREENRANT VIDEO OF THE DAY
Related: Tiny Tina's Wonderlands: All Lost Marble Locations Guide
Shadowfire can be obtained in Tiny Tina's Wonderlands by completing the Chaos Chamber and claiming the reward chest or by redeeming it from the SMG bunny statue. The Chaos Chamber is one of the best postgame activities in Tiny Tina's Wonderlands, and it's definitely the right spot to farm for Legendary Loot in general. Targeting the SMG itself can be challenging since players also have a chance of getting any other Legendary piece of gear or SMG from completing the Chaos Chamber or from the SMG bunny statue, respectively. Fortunately, players can attempt to farm the weapon directly much earlier in the game from a specific boss in the Weepwild Dankness.
Where To Find Shadowfire In Tiny Tina's Wonderlands
To farm for Shadowfire directly, Fatemakers will need to defeat the Mushroom Healer in the Weepwild Dankness in Tiny Tina's Wonderlands. Defeating the Mushroom Healer won't necessarily reward the weapon on the first try, however, but players can significantly increase their odds by finding more Lucky Dice in Tiny Tina's Wonderlands. Additionally, other things such as completing the Shrine of Aaron G or leveling up will also include the Loot Luck stat, as well as wearing an Amulet that boosts Loot Luck.
Regardless of the Shadowfire that players manage to get, the weapon will always possess the Dark Magic grenade that is thrown upon reloading. Though it may be challenging to farm the weapon with a low Loot Luck stat early on, players can get their own Shadowfire as soon as they can access the Weepwild Dankness in Tiny Tina's Wonderlands.
Next: Tiny Tina's Wonderlands: How To Get The Frying Pan

Tiny Tina's Wonderlands is available now on Xbox Series X/S, Xbox One, PS4, PS5, and PC via the Epic Games Store.
Genshin Impact: Best Teams For Kamisato Ayato
About The Author

Kaleb Smith
(733 Articles Published)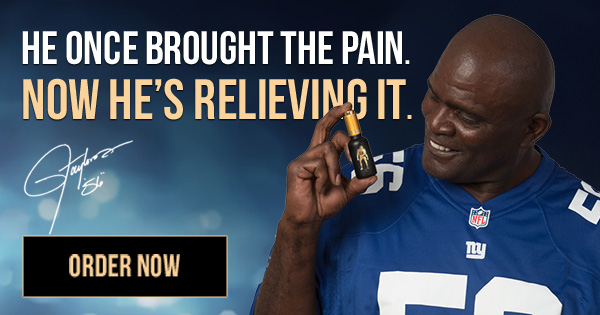 Kaleb is a freelance writer for Screen Rant who regularly contributes to both of the Gaming Guides and Gaming Features sections. He has a BA in Digital Media Production from the State University of New York at New Paltz, focusing on the preproduction and production stages of TV & film. He also has an affinity for finding out the origin stories/inspirations of games and every character in them. Although he's a mid-90s baby, Kaleb started gaming with Super Mario Bros, Pokémon Blue, Pac-Man, and Duck Hunt.
Kaleb also has a limited Journalism background in NY politics, corporate shareholder activism, cybersecurity, and ESG (environment, social, & governance). He spends too much time watching Pokémon Nuzlockes and rewatching Letterkenny, Brooklyn 99, and anything Star Wars or MCU-related. Contact Kaleb on Twitter @CaptnKahleeb.
More From Kaleb Smith