One of the most important themes of the Lakers' coaching search was how prospective candidates planned to help Russell Westbrook be more effective than he was last season.
NBA teams are currently demanding at least one first-round pick to take on Westbrook's expiring $47.1 million contract. The Lakers are reluctant to part with either of the first-round picks they are legally allowed to trade (2027 and 2029). Because of that, they are leaning toward starting the season with Westbrook on the roster.
Now that Darvin Ham is officially their head coach, it will largely be his responsibility – along with Westbrook's own willingness to adapt and the front office's level of support – to figure out Westbrook's fit with LeBron James and Anthony Davis. Ham is not expected to address the media until early next week, which will further illuminate his perspective and strategy. There's also still the possibility Westbrook is traded before or during the season.
But it's never too early to project the methods Ham might try to get more out of Westbrook.
Here are three things he could do to enhance Westbrook's production.
1. Exclusively play him with four shooters
Last season's issues underscored that Westbrook must be surrounded entirely with long-range shooting threats – with the exception of Davis. Deploying Westbrook in lineups with one or two non-shooters is a death knell to any offense, especially as Westbrook's top-notch athleticism and finishing ability continues to wane with age.
Houston famously took that notion to extreme measures in 2019-20, trading away Clint Capela and playing without a traditional center in order to maximize their offensive spacing. The Lakers often took the opposite approach last season, using Westbrook alongside a paint-bound center (DeAndre Jordan or Dwight Howard), Davis and at least one shooting wing that defenses could ignore (Austin Reaves, Stanley Johnson, Talen Horton-Tucker and Trevor Ariza). Even players like Avery Bradley and Kent Bazemore, who both made better than 36 percent of their 3s, weren't respected by defenses. That left the paint clogged for Westbrook and his teammates.
Here is a table showing how Westbrook fared alongside various center combinations. (All data is via Cleaning the Glass.)
Combination
Net differential
Possessions
Westbrook w/ Howard/Jordan
-9.4
2,034
Westbrook w/o traditional center
-0.2
3,535
Westbrook w/ AD at center
-3.1
1,555
Westbrook w/ LeBron at center

5.5
1,394
Westbrook w/ no LeBron, AD or center
-6.4
586
Westbrook with a traditional center was the worst combination for the Lakers by a considerable margin. The Lakers were 9.2 points per 100 possessions better than that when Westbrook played without a traditional center – and barely a net-negative overall (-0.2 points per 100 possessions). Westbrook needs space around him to be his best self. That requires five-man units with a ton of shooting.
As an assistant coach in Milwaukee, Ham got a firsthand look at the impact Brook Lopez's long-range shooting made on the Bucks' offense once he arrived in 2018. He was particularly helpful in maximizing Giannis Antetokounmpo, who plays a similar downhill-heavy style to Westbrook, albeit at a much higher level.
The Lakers don't have a center with Lopez's combination of range and defensive aptitude, and won't be adding one of his caliber to the roster. (Heat free-agent-to-be Dewayne Dedmon may offer the closest facsimile as a backup). So their compromise should be playing Davis or James at center with Westbrook as much as possible.
It's difficult to find elite or even above-average shooting for cheap in free agency. That's why whoever the Lakers sign with their taxpayer mid-level exception ($6.3 million) has to be a plus shooter. Beyond that, the Lakers must prioritize shooting with their roster construction, while trying not to add too many players that are also glaring defensive minuses. That's the cost of retaining Westbrook and building an offense that better caters to his playing style. There's no alternative – other than trading him or sending him home.
The Lakers should also get more creative offensively. They can use Westbrook as a finisher in the dunker spot along the baseline, as the Bucks have done with Jrue Holiday and others. They can also get Westbrook to actively screen on and off the ball, which he rarely did last season.
2. Bring him off the bench
This is bold and will likely be a tough sell for a player who doesn't realize he's regressing. But the best path to maximizing Westbrook is splitting up him and James more than last season, allowing Westbrook more opportunities to run certain shifts of the second-unit offense.
Barring unprecedented progress as a 3-point shooter and off-ball mover, Westbrook is an awkward fit when playing next to James and Davis. He's at his best with the ball in his hands, not as a bystander being ignored in the corners. The Lakers need to find pockets of the game for Westbrook to have the ball.
Using Westbrook in those units is somewhat tricky because James often starts the second and fourth quarters with bench-centric lineups. In theory, Westbrook would be on the floor in those situations this way. But splitting the two up, at least during first- and third-quarter shifts, should help Westbrook get some time with Davis and, potentially, a few minutes alone each half.
Given James' versatility, the Lakers may be able to get away with bench lineups with James at center – or power forward alongside a stretch big like Wenyen Gabriel – and have Westbrook run the show against opposing reserves. As the above table shows, Westbrook and James are productive when James is in the middle. Westbrook's own production is also likely to improve the more he faces inferior bench players and lineups rather than starters.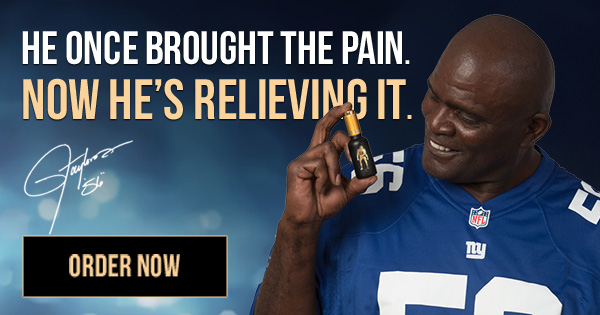 Most NBA players, especially former superstars, view moving to the bench as a demotion, so it seems unlikely Westbrook would ever be on board with that. But Ham and the Lakers need to pitch him on the idea that, if he willingly accepts and thrives in a bench role, he could rehab some of his league-wide value and earn a better contract next summer than he would otherwise. This may seem far-fetched given Westbrook's stature, but it's worth a serious conversation.
3. Hold him accountable
Ham is assigned with coaching Westbrook in a manner that Frank Vogel didn't, in part due to the outgoing coach's temperament and in part because the Lakers' front office didn't empower him enough.
Next season, the Lakers need Westbrook to take better care of the ball, take better shots and try harder defensively. They need him to be more active off the ball and set better screens. They need him to care as much when he doesn't have the ball as when he does. They need him to realize spots in the closing lineup are earned, not given, no matter how many All-Star and All-NBA selections you have. So, too, are starting spots.
There is a clear ceiling to Westbrook's fit in Los Angeles. If we were drafting stars to slot next to James and Davis, Westbrook would be the last pick – and that's if he's still considered a star). Those two need shooting around them as well, and Westbrook is one of the worst high-volume perimeter shooters ever. He also turns the ball over too frequently and gives half-hearted efforts defensively. All of the concerns that skeptics had about his skill set meshing with James and Davis rang true last season — and then some.
If the Lakers decide to run it back and use Westbrook in more effective ways, with a better supporting cast, the results should theoretically be better. How much better remains to be seen, though. It's difficult to envision the Lakers joining the West's elite with Westbrook on the roster.
Ham appears to have the gravitas to command the locker room and demand accountability from players 1 through 15 on the roster. His NBA experience should carry a weight that only former players can yield. He also has the sample size of last season to show Westbrook that he'll need to adjust more than he was comfortable doing last year to mesh with his co-stars.
Among all of the challenges that'll come with being a first-year head coach, Ham's most difficult task will be figuring out the optimal way to use Russell Westbrook.
(Photo of Russell Westbrook: Jason Miller / Getty Images)