Arnold Schwarzenegger has proved his versatility in various fields. Moreover, he hasn't just tried but excelled in everything he did. In an interview in 1985, Arnold confessed that he was told, he would not be able to make it wherever he went. And that pushed him more to reach his goals. Whether it be bodybuilding or acting, he made sheer efforts to make it to the top.
ADVERTISEMENT
Article continues below this ad
In an interview, he also revealed his childhood efforts to earn money. The Austrian Oak disclosed how well he knew the business from his early childhood. And the business helped him make lots of money at the age of eight. 
ADVERTISEMENT
Article continues below this ad
What did Arnold Schwarzenegger sell in his childhood?
Arnold Schwarzenegger has struggled a lot since his early days. Coming to a completely different continent and trying to make it big, is never easy. However, the struggle began much before that. Schwarzenegger revealed in an interview in 1985, he used to sell ice cream in his childhood to earn money.
Arnold stated, "I was selling things at the age of eight. Selling ice cream at various different public swimming pools and stuff like that, where I thought that people are too lazy maybe to go to an ice stand somewhere around the corner." Arnold was clever and knew how to maximize his earnings at that small age. 
DIVE DEEPER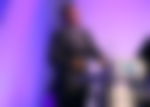 He added, "They just like to lie there and I just walked all over the place and screamed ice cream, ice cream, and all this stuff and people bought and I made a lot of money."

Once sold ice cream, now has a net worth of $450 million
Hard work in the right direction with the use of brains pays off. The same kid who used to sell ice creams has now a net worth of $450 million. He is a politician, actor, producer, author, philanthropist, activist, investor, and former bodybuilder. Arnold has made it big in every field he has put his step in.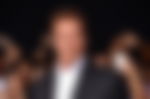 The success stories he has covered in his journey of these 75 years of his life are grandeur. He has always tried to step in on new endeavors and put his 100 per cent effort into them. That is how a small boy from Austria has made himself a big man and gained enormous popularity in this world. 
Watch this story: From Conan the Barbarian to Terminator 2 Arnold Schwarzenegger Breaks Down His Iconic Movie Roles
Indeed, Arnold has always been a hard worker. His current stature in the world is the result of all his dedication and determination to become successful. Every big story starts small somewhere, and that is how Arnold's started, with a determination to work towards triumph.