We are in the final days of summer, just as the season of blockbuster movies gives way to the season of low expectations. God Did is DJ Khaled's thirteenth (thirteenth!) solo album, and he is giving it to us like Indiana Jones squeezing through a door just as it is closing. The producer, executive, social media personality, and professional yeller's most recent long player is consistent with his pattern of high-shine, big-budget releases. It features a guest list full of bankable stars (Jay-Z, Drake, Eminem, and Future), as well as exciting new talents (Skillibeng, Latto, Nardo Wick).
God Did is an album that constantly aims for viral moments, radio hits, and street credibility all at the same time. This was hinted at by the album's advance single, "Staying Alive," which was a mediocre collaboration between Drake and Lil Baby and interpolated the Bee Gees' Saturday Night Fever hit.
The following are the major moments that have people talking, including a rambling verse from Jay-Z, an incredible turn from 21 Savage, and a totally outside the box sample from the 1980s.
Jay-Z wants us to know that he is wealthy and has helped make the wealth of others.
Jay-Z is 52 years old, has a net worth of more than one billion dollars, and lives an extraordinarily successful life. He doesn't have to continue rhyming, which is why whenever he does walk into the booth to perform, it immediately attracts the attention of the hip-hop community as a whole.
As he raps 80 bars to close out "God Did," his verse on the title track of the album is the equivalent of an NBA offence clearing out for a superstar. Certain lyrics have already caused a stir on the internet, such as the following one, in which he raps about his multibillionaire family tree: "How many billionaires can come from Hov crib? I count three, me, Ye and Rih / Bron's a Roc boy, so technically four." The verse also deftly contrasts Jay's humble beginnings as a New York City street hustler with the development of the drug culture. He makes a joke by saying, "Now the cannabis in stores, can you believe this, Ty?"
There are a few awkward lines, the most notable of which is when he likens the success of Rihanna's Fenty clothing line to the sale of fentanyl, but overall, it's a lengthy verse that gives Jay the opportunity to boast about his business acumen in a way that only he can. Or, to put it another way, he refers to them as "corner boys with the corner office."
A Juice WRLD collaboration that has been in the works for the past three years has at last been released.
The song "Another One" by Juice WRLD was premiered for the first time more than three years ago. Although Khaled did not directly contribute to the song, there are several references to him and his signature catchphrases in the song. The song has now been officially released under the name "Juice WRLD Did," despite the fact that it was leaked in the meantime.
On the tracklist for God Did, it immediately jumps out as a result of the fact that it was produced by Juice's usual collaborators Nick Mira and DT. This song is a good example of the rapper's talent for composing memorable hooks and demonstrates his knack for sprinkling his lines with references to well-known pop culture moments.
He has stated that Lil Bibby submitted it to him at random, and he felt obliged to include it on the album, despite the fact that "Juice WRLD Did" does not mesh seamlessly with the other tracks on Khaled's album. In either case, it is a pleasure to be able to listen to the work of a very gifted musician who passed away far too soon.
Latto never ceases to amaze with her uncanny ability to put her unique spin on old standards.
One of the most promising new artists of 2021, Atlanta MC Latto has been riding a wave of success ever since the release of her album 777 and her powerful guest appearances on tracks by Megan Thee Stallion and Calvin Harris. On the song "Bills Paid" by God Did, which was a collaboration with City Girls, she takes centre stage.
Latto establishes her method of operation when interacting with interested guys, which results in a performance that exudes an extraordinary amount of self-assurance. She raps, "He asked me what's my horoscope, and I responded, 'A dollar sign.'" Latto has already demonstrated her ability to put her own spin on well-known samples; for example, have a listen to her top-five hit "Big Energy," which is a cover of Mariah Carey's "Fantasy." Here, she does the same thing with "Bills Paid."
This track was co-produced by Khaled himself, and it samples the 2001 single "Lights, Camera, Action!" by Mr. Cheeks. It was an underrated club hit that felt like the spiritual successor to the Bad Boy-style of high sheen hits that were popular in the late 1990s, particularly because it featured its own classic sample flip of Eddie Kendrick's "Keep on Truckin." The song is a blast, and it firmly establishes Latto as one of the best rappers around in terms of updating yesterday's classics. "Bills Paid" features a string melody that has been beefed up, and there are flecks of funky guitar throughout the song.
Finally, we get a look inside the vault that Dr. Dre and Kanye West have been working on.

Rap fans were taken aback in 2019 when Kanye announced that he and Dr. Dre would be collaborating on an upcoming project of his titled Jesus is King, Part II. Even though Kanye's output was starting to get erratic, the prospect of the two legendary producer-rappers working together was undeniably intriguing. The two had never worked together before for some reason.
We never heard anything from those sessions, but Khaled has uncorked something with "Use This Gospel (Remix)" that seems to be from that era. Kanye West and Eminem contribute vocals to the track, while Dr. Dre and Timbaland are responsible for producing it. The track is a who's who of rap royalty. The production is classic Dr. Dre, featuring minimal drums that tick and low piano chords that are ominous. It does not quite live up to the original, which is quietly one of the great late-career Kanye tracks and notable for its much-hyped Clipse reunion. However, this version does not quite live up to the original. However, it is entertaining to hear Eminem somersault around a Dre beat as he did in the good old days.
On the emotionally stirring track "Way Past Luck," 21 Savage is given the freedom to go deep.
Nobody raps better than 21 Savage over ominous, Wes Craven-inspired horror beats. Nobody. The Freddy Krueger razor glove is a perfect fit for him thanks to his deadpan delivery, his acerbic sense of humour, and his talent for coming up with original ways to threaten people. Nevertheless, throughout his career, he has demonstrated an ability to channel a different side of himself on velvety soul samples. This ability has been a hallmark of his work. The tracks "A Lot" and "Letter 2 My Momma" from his album I Am > I Was from 2018 are among the best songs he has ever recorded, and on God Did's "Way Past Luck," he gets back into that wheelhouse again.
Savage finds himself in a contemplative state while riding a beat that was produced by Khaled, StreetRunner, and Tarik Azzouz. There is a single verse on "Way Past Luck" that is rapped by 21 Savage in a stream-of-consciousness style. In this verse, Savage raps about the incongruity of being a famous Black man ("Police hate me, white fans show me love"), how his brand of chilling Atlanta rap has crossed over ("Heart inside the trenches, I can't go pop / We make street records and they go pop"), and the impact of father
The song doesn't quite achieve the same level of intellectual depth as "A Lot," but it's still a strong candidate for inclusion on any of 21 Savage's projects. The detractors of Khaled like to make jokes about his albums being full of tunes that aren't good enough to make the featured artist's own releases, but "Way Past Luck" is unequivocally an exception to this rule.
Quavo and Takeoff provide a great performance, doing the late Eddie Murphy's sample clearance justice.
In spite of the various skills that they possess, the members of Migos are not particularly well known for their sense of humour (Carpool Karaoke session excluded). It's a blast to hear Quavo and Takeoff rapping with their typical bombast over a beat that samples Eddie Murphy's 1985 hit single "Party All the Time." "Party" isn't a terrific song in the traditional sense, but it's a blast to hear Quavo and Takeoff rapping.
While Murphy croons about an insatiable socialite girlfriend over a trap beat that features thunderous 808s, two Atlanta rappers trade bars in their signature triplet cadence. The song is about an insatiable socialite girlfriend. Even though their references—Dave Chappelle's Rick James sketch, a Three 6 Mafia hit from 2006, and the skateboarding exploits of Tony Hawk—feel almost as dated as the sample itself, Quavo and Takeoff are clearly having a good time here. They recently formed a new duo called Unc & Phew amid long-standing rumours of bad blood with Offset. The duo is called Unc & Phew.
Quavo and Takeoff are currently working on an album, and if they continue to lean into cheesy fun in the same manner that they do on this club cut, they might find some new life and a reason to keep the party going.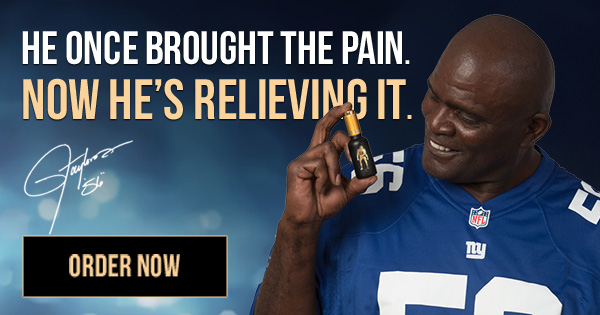 Once more, Khaled's affection for dancehall music is reflected in this song.
DJ Khaled has released 13 studio albums, and during all of their ups and downs, he has used each one of them as a stage upon which to introduce mainstream listeners to talented reggae and dancehall artists. He has previously collaborated with well-known Jamaican acts such as Buju Banton and Sizzla, and he invites both of them, along with a small army of other Jamaican musicians, to appear on "These Streets Know My Name."
Skillibeng, who is only 25 years old but is on the rise quickly, is featured on the track along with a number of dancehall legends such as Buju Banton, Sizzla, Bounty Killer, and Capleton. The song features deft A&R work that brings together all of these artists. Although the teenage vocalist jackknifes around the beat at full speed, it is Banton's gruff, booming authority that drives the song.
Read more:-
Although Khaled is skilled at following current musical trends and incorporating himself into them, his dedication to promoting dancehall music comes across as sincere and genuine. The song "These Streets Know My Name" is considered to be one of the album's stronger tracks.