An Oscar is the ultimate definition of success and excellence for any actor.
The 94th Oscars ceremony aired on March 27, a particularly big night for actress Jessica Chastain for her role in The Eyes of Tammy Faye and actor Will Smith for his role in King Richard. Both stars have become leading A-listers in Hollywood but have yet to be recognized by the Academy, until now.
It's not uncommon however, for well known celebrities to rack up numerous wins or none at all, regardless of how many blockbuster films they've appeared in.
Stars like Cary Grant, Judy Garland, Lauren Bacall and Kirk Douglas have starred in some of your favorite films yet have never taken home the golden statue.
Check out a list of living actors/actresses that have appeared in more than 60 films and have yet to win an Oscar.
10

Samuel L. Jackson

He's appeared in 148 films to date in hits like Snakes on a Plane, Pulp Fiction and Die Hard with a Vengeance. Jackson has a net worth of $250 million, is one of the top-grossing actors of all time and according to Celebrity Net Worth, has worldwide box office totals of over $16.7 billion.
9

Donald Sutherland

The legendary actor and father to renowned actor Kiefer Sutherland has appeared in 172 films. You may recall the 86-year-old in classics like Backdraft, Six Degrees of Separation and JFK. Most recently, Sutherland landed the role of President Snow in the Hunger Games franchise. With a net worth of $60 million today, it's hard to believe Sutherland has yet to take home an Oscar.
8

Eric Roberts

As the older brother of Julia Roberts and father of actress Emma Roberts, Eric Roberts has appeared in more than 455 films according to Fiction Horizon. He's appeared in Runaway Train, The Dark Knight and The Expendables and has a net worth of $2 million.

RELATED: 15 Celebrity Siblings Who Can't Stand Each Other
7

Sigourney Weaver

She's been in more than 60 films and brought us classic characters in Alien, Ghostbusters and James Cameron's Avatar. Weaver has a net worth of $60 million and has been nominated numerous times for her work, yet has never won an Oscar. Known as one of the greatest movie stars of all time, she's shared the screen with Meryl Streep, Harrison Ford and many others.
6

Harrison Ford

Indiana Jones doesn't have an Oscar on his shelf at home? That's right, the man that brought us Indiana Jones, Han Solo and Jack Ryan in numerous franchises has yet to be recognized by the Academy. In fact, three of Ford's movies (he's appeared in more than 75 to date) are ranked in the top five box office hits of all times and he boasts a net worth of $300 million.

5

Kevin Bacon

Bacon seems to show up in films you'd least expect. He's shown impressive range in classics like Footloose, A Few Good Men and Clint Eastwood's film Mystic River. He has a net worth of $45 million with wife Kyra Sedgewick and won numerous awards but never an Oscar.
4

Robert Downey Jr.

He's been in nearly 70 feature films and has a net worth of $300 million. Known for his starring role as Tony Stark in Marvel's Iron Man franchise, along with roles in Soapdish with Sally Field, Whoopi Goldberg and Kevin Kline, the star was nominated for the golden statue for starring as Charlie Chaplin in Chaplin. Despite a long list of successes, Downey Jr. is still waiting.
3

Naomi Watts

The British Australian actress has taken award winning roles in the past with 21 Grams, King Kong and the second two installments of the Divergent franchise. She has a net worth of $35 million and has shown a variety of skill and talent but at 53-years-old Watts has yet to capture the ultimate award.
2

Lawrence Fishburne

Probably best known for his role as Morpheus in The Matrix franchise, Lawrence Fishburne has played in plenty of hit films like Mystic River, Boyz n the Hood, and What's Love Got to Do With It among many others. He has a net worth of $30 million and was nominated for an Oscar for the 1994 What's Love Got to Do With It, along with Angela Bassett, but despite a list of other nominations and wins throughout his career, Fishburne hasn't seen much love from the Oscars.
1

Woody Harrelson

We all remember Harrelson for his role as Woody Boyd on NBC's Cheers, but after walking away from the bar, Harrelson went on to star in well over 60 feature films including White Men Can't Jump, Indecent Proposal and Natural Born Killers to name a few. He has a net worth of $70 million and has been recognized for his work on the theatre stage as well as numerous television appearances, but according to MSN, the Oscar has eluded him at this point.

READ NEXT: What's In His Wallet: How Samuel L. Jackson Built His $250 Million Empire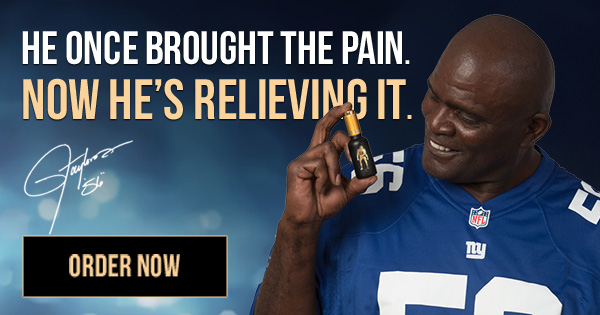 Sources: Celebrity Net Worth, Fiction Horizon, MSN

Next
A Peek Inside Cher's Stunning Property Portfolio