Preview & Picks for the Best Team Event on Tour
Course Review (TPC Louisiana – Avondale, LA)
Established as an annual PGA Tour event in 1958, the Zurich Classic is a fun event, due to its team format. For the first few rounds, it's a best ball format. The final round will be alternating shots.
The course is a Pete Dye designed course, like Harbour Town a week ago. As with most Pete Dye courses, there are plenty of bunkers, and Driving Accuracy will be important (due to the narrow fairways).
RBC Heritage Review and Zurich Classic of New Orleans Preview
Last week, we ended the week with three hits and pretty much cancelled out the losses. The only sour part is, all three of our cashes finished well within the Top 20, so we could've easily profited a net positive on the week. Cameron Young T-20 (Finished 3rd), Matt Kuchar T-20 (Finished 3rd), and Erik Van Rooyen T-20 (Finished 10th) were our cashes last week at the RBC Heritage. We barely missed on Brian Harman, Adam Hadwin, Sungjae Im, and Kevin Na.
The Zurich Classic of New Orleans will be even more of an aggressive play this week, thanks to the format and the conservative setup and odds. This week, we will be paying attention to well-balanced teams. If a team features one amazing putter and one amazing driver, that team will be valued more than a team with two similar playing strengths and weaknesses.
Metrics to track this week
Long Irons, driving accuracy, and team balance are critical to success at TPC Louisiana. This should be an interesting week and we believe we have a good approach on it:
Team Balance
Past performance at TPC Louisiana
Strokes Gained: Approach
Recent form
Driving Accuracy
Good luck this week!
Odds via DraftKings Sportsbook
Middle of the Fairway – Three Teams to finish in the top 20
Riley/Zalatoris +120
A lot of people don't know who Davis Riley is, but they probably need to start paying attention. Riley is the 47th ranked player on the FedEx Cup standings, and he's just 25 years old. Hailing from Hattiesburg, Mississippi, Riley graduated from Alabama back in 2019. This season, he has a 2nd place finish at Valspar and a 7th place finish at the Bermuda Championship.
Will Zalatoris has been on our card frequently over the past two seasons. Emerging as a breakout player after The Masters in 2021, Willy Z is continuing his upward trajectory with his current FedEx Cup ranking of 20th. Zalatoris finished 5th at Dell Match Play and 6th at The Masters (both most-recent events).
Riley is a good driver (48th in Distance and 59th in Accuracy), and he's got a great Birdie Average (23rd). His best Strokes Gained category is Off the Tee (67th). Will Zalatoris is much better with the irons than his teammate. He is 8th in Strokes Gained: Off the Tee, 2nd in Strokes Gained: Approach, 1st in Strokes Gained: Tee to Green, and 12th in Strokes Gained: Total.
Together, these two are very well-balanced as a team. Zalatoris lacks accuracy off the tee but has the power. Willy Z is also the superior irons player, but both these guys struggle in putting. As long as they can make it to the final day inside the top 10, we don't expect they'll lose too many spots when the format switches to alternating shots. It's also worth noting neither of these guys have much experience on this course.
Hatton/Willett +120
Tyrell Hatton has made seven straight cuts and finished inside the top 10 three times in that span. He's played this event twice, finishing 8th last season here at TPC Louisiana. Hatton is 30 and having a quiet season, but he's been solid lately. Tyrell is 11th in Strokes Gained: Total, 75th in Driving Distance, 1st in Strokes Gained: Putting, and 32nd in Birdie Average.
Danny Willett has had a rough year, but his 12th place finish at Augusta in The Masters was an encouraging development. Willett is fairly pedestrian by the numbers, but he's 2nd in Strokes Gained: Around the Green.
Between Hatton and Willett, the length off the tee will be an issue. They certainly have a lower ceiling for this event, but the English duo should be a safe play for a top 20 finish.
Kirk/Todd +150
Chris Kirk peaked this season back in late February and early March, finishing 7th at the Honda and 5th at API. Aside from that, he hasn't been great. Kirk finished 5th here in 2016, when it was a singles event. However, he did manage a 27th place finish here last season, alongside Brendan Todd. Kirk is solid with the irons, ranking 25th in Strokes Gained: Off the Tee and 21st in Strokes Gained: Total.
Brendan Todd is such a solid partner for Chris Kirk. Once former teammates at the University of Georgia, Todd is 12th in Driving Accuracy, 5th in Putting, and 25th in Sand Save percentage. He's playing fairly well, finishing 8th at the Valero Texas Open and 26th at the RBC Heritage.
We love the balance with this duo. Their issue will be driving distance, but Todd is a spectacular putter and Kirk is outstanding with the irons. The value for a T-20 finish is solid here.

Edge of the Green – Two Teams to finish in the top 10
An/Im +300
An Byeong-hun is killing it on the Korn Ferry Tour this season (5th in the standings). He already has one win, and he's fresh-off a 3rd place finish at the Veritex Bank Championship. He's young and relatively unknown, but for Sungjae to choose him, he must be pretty good.
Sungjae Im has been a big whiff for us on our last few cards. Last week, he finished 21st at RBC Heritage, missing our T-10 prediction by a couple strokes. On the season, he's 8th in the FedEx Cup and finished 8th at The Masters. He's got a really solid all-around game, so balance with his partner may be dependent on how he's playing.
Though An is a big question mark, he's playing good golf. The question of how this team elevates each other is fair, but we like the play this week.
Burns/Horschel +125
Sam Burns is 3rd in the FedEx Cup standings this season and already has two wins on the season (Valspar and Sanderson Farms). He's just 25, but showed us last season he is valuable in this format. Last season, Burns and Horschel finished 4th here. This season, Burns is 7th in Birdie Average, 28th in Driving Distance, 10th in Strokes Gained: Approach, 32nd in Strokes Gained: Putting, 16th in Strokes Gained: Tee to Green, and 10th in Strokes Gained: Total.
Billy Horschel is a great compliment to Sam Burns. He's 29th in Strokes Gained: Off the Tee, 28th in Strokes Gained: Around the Green, 10th in Strokes Gained: Putting, 38th in Strokes Gained: Tee to Green, and 14th in Strokes Gained: Total. He's also 19th in Driving Accuracy and 28th in GIRP.
This pair compliments each other so well. Between Driving, Irons, and Putting, Horschel and Burns have it all covered. I'm not opposed to them to win at 12:1 odds, but I love getting plus money for a top 10 finish.
Short Putt – Three Teams to finish in the top 5
Gooch/Homa +400
Talor Gooch is having the best season of his career, at 30 years old. He won his first PGA event this season at the RSM Classic back in late November. Gooch is an all-around solid player. His strengths are Strokes Gained: Approach (16th) and Strokes Gained: Around the Green (6th). He's 26th in Strokes Gained: Total, and both a solid driver and putter (also 1st in Eagles). Last season, Gooch finished 17th here, so a top 5 finish shouldn't be very surprising.
Max Homa has three top 10 finishes on the season. Like Gooch, Homa has a really solid all-around game. We talk often about how balance can be a big advantage, but it's important to go contrarian with one pick and this pair is just that. Homa is 31st Off the Tee, 34th in Strokes Gained: Approach, 52nd in Putting, 31st in Strokes Gained: Tee to Green, and 26th in Strokes Gained: Total.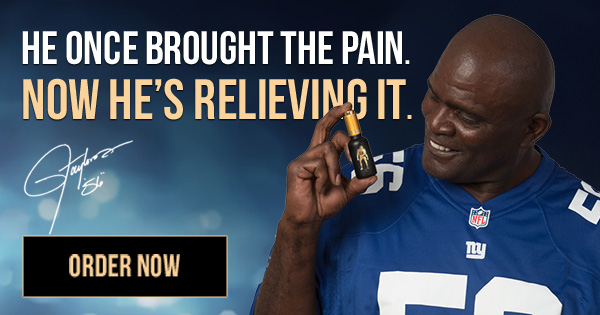 The lack of balance here isn't alarming, because both these guys have such solid all-around games. If one had deficiencies in an area, I'd be more concerned, but this is the kind of pairing that could pay-off huge when it comes down to alternating shots.
Lowry/Poulter +350
Shane Lowry is simply playing too well to move away from. Though he's had problems finishing, Lowry has been tremendous as of late. Lowry finished 3rd at The Masters and followed it with 3rd at the RBC Heritage. Lowry has been a master on the irons and on the green this season. He's 4th in Strokes Gained: Total, 5th in Strokes Gained: Approach, 14th in Strokes Gained: Putting, 20th in Strokes Gained: Tee to Green, 2nd in Scoring Average, and 4th in Strokes Gained: Total.
Ian Poulter has been around the block, but he's still good enough to be on the Tour. For an event like this, Poulter will be more valuable than normal. He's 55th in Driving Accuracy, 27th in Strokes Gained: Around the Green and 60th in Strokes Gained: Putting.
This may be the best putting duo in the event, but they will certainly have their problems with Driving Distance. If you can get past that, it's probably worth a roll of the dice.
Leishman/Smith +240
Marc Leishman and Cameron Smith won this event last season. Smith has now won this event twice, and has looked extremely good over his past few events (1st at THE PLAYERS and 3rd at The Masters). Forget about his performance last week at the RBC, because Smith has been spectacular outside of that. He's 1st in Scoring Average, 1st in Birdies, 8th in GIRP, 6th in Strokes Gained: Approach, 3rd in Strokes Gained: Putting, and 1st in Strokes Gained: Total.
Marc Leishman has been very underwhelming since the Genesis in February. Since that time, his best finish was 30th (The Masters). Leishman still has considerable power for his age (41st Driving Distance) but he's really struggling with Driving Accuracy. He's 45th in Approach, 46th in Tee to Green, 18th in Putting, and 24th in Strokes Gained: Total.    
This duo has a bit of the Horschel/Burns vibes with the lack of complementary playing style for team play. However, this will benefit them when it gets to alternating shots. Don't count-out the defending Zurich champs.