New!
Listen to our weekly
View in Review podcast.
Eight months into its landmark 25th season, The View has still yet to name a permanent fifth co-host. Nearly two-dozen women have cycled through the conservative seat since the show's September premiere, but as winter turns to spring, it's become clear that ABC executives are in no hurry to name Meghan McCain's replacement. Though an official announcement likely won't come until the summer, a few clear frontrunners have emerged, while other guest co-hosts have quickly faded from memory. Who's most likely to become The View's next conservative co-host? DraftKings isn't taking bets on it (for now), but we've tried our best to quantify the odds of each leading contender to earn the permanent gig:
Alyssa Farah Griffin: 2/1 Odds
Throughout her four appearances — more than anyone else this season — Alyssa Farah Griffin (formerly Alyssa Farah) has left no doubt that she's the frontrunner to fill Meghan McCain's seat. Griffin, director of strategic communications for the Trump White House and press secretary to VP Mike Pence, spent her first appearance, in October 2021, atoning for her Trump affiliation, and in the months since, she's done everything The View has asked of her, both explicitly and implicitly, from criticizing Fox News to stumping for more palatable Republicans. The 32-year-old CNN commentator also provides a much-needed younger perspective, and as a newly-married woman, she's well-positioned to contribute to softball Hot Topics about sex, relationships, and work/life balance.
Stephanie Grisham: 5/1 Odds
Over the past few weeks, the race for the fifth seat has solidified between Griffin and Stephanie Grisham, Trump's press secretary and White House communications director from July 2019 to April 2020. While Grisham has only been on The View two different times, her week-long stints have given viewers a good sense of what she'd be like as a full-time panelist. Initially, Grisham, armed with stories about the bizarre things she witnessed in the Trump White House, seemed relatively harmless, but in her second appearance, she clashed with the co-hosts over her "Fox News" talking points and Democratic name-calling. This may make for good TV, but the other ladies, particularly Joy Behar and Sunny Hostin, didn't seem to appreciate it. If there's anyone willing to make their feelings known to ABC top brass, it's this group.
Tara Setmayer: 8/1 Odds
Like Grisham, Setmayer started her three-appearance tenure on a calm note, but brought the heat in her most recent stint as guest co-host (her second appearance coincided with Whoopi Goldberg's Holocaust gaffe, which overshadowed that week's Hot Topics). During two tense days at the table, Setmayer, a Republican who disavowed her party in November 2020, sparred with Sunny Hostin over President Biden's Build Back Better plan and met Whoopi's wrath when she complained about hypocritical "Hollywood elites." Besides these two moments, however, Setmayer's time on The View has been relatively blah — which is probably why the co-hosts seem to enjoy her company.
Michele Tafoya: 15/1 Odds
If you were to put The View's guest co-hosts on an alignment chart, Michele Tafoya would be a chaotic evil. The conservative commentator wreaked havoc during her first appearance in the fall — shortly after two disastrous days at the table, she announced she would be leaving NBC's Sunday Night Football — so it was somewhat of a shock when she returned in February. That said, it was not a shock when she espoused even more extreme views and ranted about everything under the sun, from mask mandates to clothes made in China. Hostin has said that the conservative co-host can't "spread misinformation" or "adhere to the big lie," so Tafoya is clearly a long shot to win the seat, but you can't count out a rogue exec's preference for on-screen mayhem.
Ana Navarro: 20/1 Odds
If it were up to The View fans, Ana Navarro would likely be the new conservative co-host, but it's difficult to see a world in which that actually happens. Navarro has been a weekly guest co-host since 2018, and in that time, she's never been promoted to the permanent role, even when McCain was out on maternity leave in 2020. Though she identifies as a Republican, Navarro's views align closely with those of the panel, and watching all five ladies agree with one another for 42 minutes doesn't make for compelling television. Still, it has to be comforting to know that if things really go south, producers have a friendly face to fall back on.
The Long Shots: 100/1 Odds
Unfortunately (but fortunately for viewers), the other 16 women who stopped by The View over the past eight months have largely failed to leave an impression. While some, like Mia Love and Eboni K. Williams, have been invited back, the bulk of these long shot contenders were one-and-done guests (or in Ling and Shepherd's case, have better things to do than return to The View):

Mia Love
S.E. Cupp
Eboni K. Williams
Amanda Carpenter
Jane Coaston
Lisa Ling
Sherri Shepherd
Caitlyn Jenner
Gretchen Carlson
Lauren Wright
Kristen Soltis Anderson
Mary Katharine Ham
Morgan Ortagus
Condoleezza Rice
Carly Fiorina
Cindy McCain
Of course, any of these women could ignite fireworks on The View over the next few months — but first, they'll have to get invited back.
The View returns with new episodes Monday, April 25 at 11:00 AM ET on ABC.
Love/hate
The View?
You'll love/hate
our new podcast
.
Listen now:
People are talking about
The View
in our forums.
Join the conversation.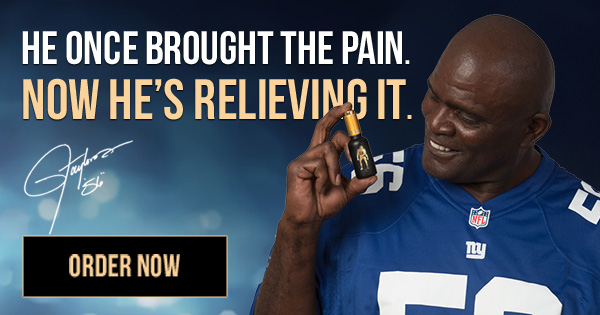 Claire Spellberg Lustig is the TV Editor at Primetimer and a scholar of The View. Follow her on Twitter at @c_spellberg.