Viola Davis came from almost nothing and bagged one of the most prestigious awards in the world.
American actress Viola Davis has successfully earned the respect of the public with her astonishing talent for acting. Success did not come easy for the Academy Award winner as it took her more almost three decades of hard work and almost seventy five projects of playing supporting roles to finally get to where she is right now. She had to overcome poverty and the limited roles being offered to black actors. Davis has transitioned from being a successful theater actress to becoming a successful film and television actress. Take a peek at how she has struggled and worked hard to get where she is now and accumulate $25 million of current net worth.
RELATED: Julianne Moore's Journey To Stardom And How She Earns Her Millions
Early Life and Education
Viola Davis was born in St. Matthews, South Carolina in August 11, 1965 to father Dan Davis and Mary Alice Logan and has five other siblings. Her mother was factory worker and maid while being the homemaker while her father used to be a horse trainer. She was born on her grandmother's farm at the Singleton Plantation and their family left South Carolina to move to Central Falls, Rhode Island when she was just two months old. At an early age of two years old, she was taken to the jail because her mother was an activist and was arrested during the Civil Rights Movement as a civil rights protest.
During her childhood, Davis describes it as living in abject poverty and dysfunction. She even recalled that their family used to live in a rat-infested apartment just to get by. Davis has attended the Central Falls High School which is the alma mater that she credited for honing her passion for acting as she was involved in arts through the school. As she eventually grew to become a teen, she became involved at the federal TRIO Student Support Services and TRIO Upward Bound programs. She then attended the Young People's School for the Performing Arts in West Warwick in Rhode Island where her talent was recognized by a director during a program. Eventually Davis attended the Rhode Island College majoring in theatre.
Career Breakthrough and Further Success and Awards
Davis finally starred in her first professional stage role in William Shakespeare's comedy As You Like It as Denis in 1992 at the off Broadway production. She finally made her Broadway debut in 1996 as Vera at the August Wilson's Seven Guitars alongside Keith David. She earned critical praise during the stage play for her performance. She then received Screen Actors Guild card the same year in 1996. At the time, she was paid $518 for her performance alongside Timothy Hutton which later on became her co-star in How to Get Away with Murder. She had numerous projects that same year with performances at the TV series NYPD Blue and New York Undercover.
In the next five years, she had numerous projects and finally returned to Broadway stage in another play by August Wilson with the title King Hedley II. Davis' performance for the said play was well praised and even earned her first Tony Award for the category of Best Featured Actress in a Play and a Drama Desk Award in 2001. She then won another Tony Award for the same category in 2004 for an of Broadway production.
Davis' career continued to blossom through the years starring in numerous film projects including Syriana in 2005 alongside George Clooney and Solaris and Traffic. She also went on the play supporting roles for several Hollywood superstars including Far From Heaven alongside Julianne Moore and Dennis Quaid, Doubt in 2008 alongside Meryl Streep and Philip Seymour Hoffman, Knight and Day with Tom Cruise and Cameron Diaz and Eat Pray Love a film which stars Julia Roberts. She also had a recurring role in the famous TV series Law & Order: Special Victims Unit. She earned her first ever nomination as Best Actress in a Supporting Role for the film Doubt.
Rising to Prominence and Worldwide Recognition
Although she had numerous projects and had some success as an actress in Hollywood, she finally became a household name when she finally got to play as the lead role for Peter Nowalk's How to Get Away with Murder under Shonda Rhimes' ShondaLand production company. Her character as a tough criminal defense attorney who is also a professor at a prominent university named Annalise Keating has earned her recognition worldwide. The series began in September 2014 and after a year of starring in the series; she became the first ever African-American to ever win a Primetime Emmy Award for Outstanding Lead Actress in a Drama Series for her role in the series.
The series has opened numerous doors of opportunities for Davis as she won numerous awards for her performance and finally getting the recognition she deserves. Big time producers of several films have cast her in their film including Michael Mann's Blackhat co-starring with Chris Hemsworth, DC Comics' Suicide Squad playing as Amanda Waller and the film adaptation of Fences co-starring with Denzel Washington. She finally won her first ever Academy Awards for Best Actress in a Supporting Role for the film Fences. She was also listed among the highest paid actress in small screen in 2020 receiving seven-figure checks for portraying the role of Annalise Keating where she earned a whopping $15.5 million.

The series How to Get Away with Murder ended in May 2020 but she is yet to star in a new series titled The First Lady which has premiered last April 17, 2022 alongside Michelle Pfeiffer, Gillian Anderson and Dakota Fanning.
READ NEXT: 15 Behind The Scenes Secrets From The Set Of Suicide Squad
Sources: Forbes, IMDB, Celebrity Net Worth, People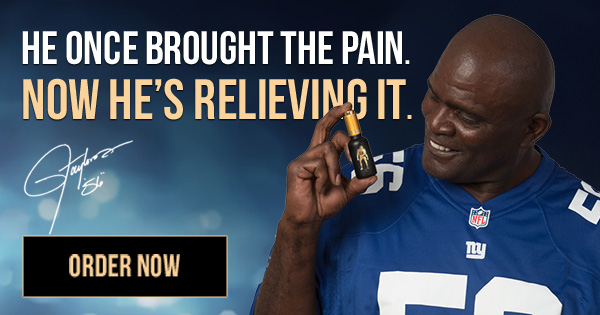 International Treasure: Inside The $25 Million Empire of Nicolas Cage