The top four Democrats running for lieutenant governor, who are relatively unknown to many voters, have spent a combined $2 million this year on advertising efforts and other campaign expenses to get their names out to Hawaii voters.
Businessman Keith Amemiya led the field in fundraising, bringing in $435,537 between Jan. 1 and June 30, according to campaign spending reports filed Thursday night. That brings his total amount fundraised this election period to $652,000.
Rep. Sylvia Luke, who amassed a huge campaign war chest during her years in the House, raised $303,205 during the reporting period for the first six months of this year. That brings her total to $786,353 raised during the election period.
Keith Amemiya led the top Democratic lieutenant governors in fundraising in the first half of 2022. Cory Lum/Civil Beat/2020
Recent polls have shown that the candidates lack statewide name recognition, and many likely Democratic voters are still undecided.
The top four candidates, including former Honolulu City Council member Ikaika Anderson and Chamber of Commerce Hawaii President Sherry Menor-McNamara, are competing for a limited pool of voters. Just 32% of registered voters in 2018 cast ballots in the LG's race during the primary election that year. Lt. Gov. Josh Green won the seat with just 74,000 votes. Conventional wisdom holds that the candidate with the most financial backing to keep their name at the top of mind for voters could come out on top.
If so, Luke already has a lead on her opponents. Her campaign has spent $694,000 on advertising so far this year. That's compared to $316,000 for Amemiya, $206,189 for Anderson and $155,143 for Menor-McNamara.
Luke has spent the most of the four top candidates overall too, dropping $951,000 in the first six months of the year.
Many of her top donors are those who work within government or would have interfaced with her as a state lawmaker.
Thirteen legislators donated a combined $35,500 to Luke's campaign, including: Rep. Scott Nishimoto ($6,000), Sen. Gil Keith-Agaran ($6,000), Rep. Nadine Nakamura ($2,000), Rep. Linda Ichiyama ($2,000), Rep. Kyle Yamashita ($6,000), Rep. Aaron Johanson ($6,000), Rep.Troy Hashimoto ($500), Rep. Della Au Belatti ($1,000), Rep. Dee Morikawa ($500), Rep. Mark Hashem ($500), Rep. Mark Nakashima ($4,000), and Sen. Glenn Wakai ($1,000).
She also got $1,000 from Sen. Roz Baker, who is retiring this year, and $200 from Rep. Lisa Kitagawa. Honolulu City Council member Esther Kiaaina gave $1,000 and former Council Chair Ernie Martin donated $2,000.
State Budget Director Craig Hirai and Board of Education Chairman Bruce Voss each gave $2,000 to Luke's campaign. Lobbyists Bob Toyofuku and Ross Yamasaki also donated $1,000 each.
Sylvia Luke spent the most of any LG candidate during the election period and has raised the most to date. Cory Lum/Civil Beat/2022
Labor unions representing University of Hawaii professors and public school teachers donated $6,000 each, the maximum allowed in the LG's race. And the University of Hawaii Professional Assembly, through a political action committee, has bought about $38,000 worth of advertising to support Luke. The Hawaii Government Employees Association, the state's largest public workers union, is also spending $38,000 on ads supporting Luke.
PAC money is also a factor in Anderson's campaign. The construction industry, through its super PAC Be Change Now, is spending more than $136,000 on ads supporting the former city councilman.
Anderson raised $113,735 in the first six months of the year. His first donation in 2022 was $500 from Max Sword, the former chairman of the police commission facing federal charges for his role in a large payout to former Police Chief Louis Kealoha.
Over the course of the election period, Anderson raised a total of $546,000 and spent $616,000.
He's gotten direct support from the construction industry too. His list of top contributors includes developers, contractors and the labor unions that represent construction workers. The Bricklayers and Allied Craftworkers Local 1 PAC and the local union for the International Brotherhood of Electrical Workers both donated the maximum $6,000 to Anderson's campaign. The Hawaii Laborers PAC, which is backed by the local arm of the Laborers' International Union, donated $3,000 to Anderson's campaign. The construction trade also funneled $2,000 through the Hawaii LECET PAC.
Real estate firm Castle & Cooke, formerly one of Hawaii's Big Five companies, also maxed out donations to Anderson, as did lobbyist George Morris and Jonathan Lin, president of Contech Engineering Inc.

Ikaika Anderson's campaign is being bolstered with support from the construction industry. Cory Lum/Civil Beat
Menor-McNamara, president of Chamber of Commerce of Hawaii, had her campaign bolstered with support from the local business community. She raised $166,000 in the first six months of this year.
That brings her total fundraising to $462,618 for the election period. Her campaign has spent $289,315.
Donors who maxed their contributions to her campaign include pizza franchisee Mike Rompel, Fukuyoshi Kawazoe of Luck Hotels USA, former Lt. Gov. Shan Tsutsui's campaign, Rep. Takashi Ohno and the political action committee for Central Pacific Bank, Amemiya's current employer.
Lisa Kracher, president of Staffing Solutions of Hawaii, provided $6,000 worth of food and beverages for a campaign event in May.
Other top donors include Jonathan Menor of Brandes Investment Partners in Carlsbad, California ($5,000); Fumiyo Okuda, president of EWM Holdings in New York City ($4,000) and the Hawaii Laborers PAC ($3,000).
Sherry Menor-McNamara got much of her campaign funds from the local business community. 
Amemiya raised $435,000 during the first six months of the year. He has the support of many in the legal community and other business executives.
Twelve employees from Central Pacific Bank donated a combined $11,000.
Bert Kobayashi Jr., of the law firm Kobayashi Sugita & Goda, gave the maximum $6,000 donation to Amemiya. Attorneys at the firm including David Tongg, Gregory Sato, Jesse Schiel, Jon Kobayashi, and Lex Smith also donated $1,000 each. Smith is a partner in the firm and worked as former Honolulu Mayor Kirk Caldwell's campaign manager.
He also got $1,000 each from attorneys Jodi and Dean Yamamoto of the law firm Yamamoto Caliboso.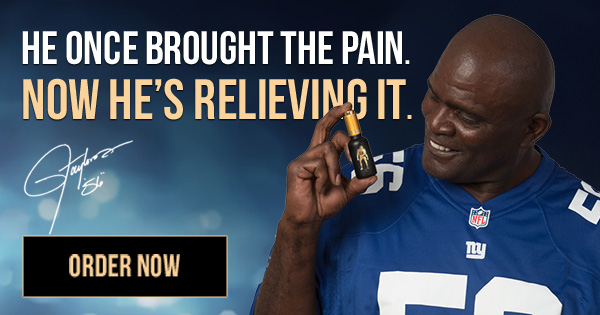 Jay and Ann Kadowaki, owners of J Kadowaki Inc. and Hawaii Carpenter Service Inc. and Roger Dang, president of Fresh Island Fish, Robert Kurisu, president of WKF Inc. and Susan Kurisu also maxed out their donations to Amemiya this year.
Other Kurisus that donated to the campaign include Derek Kurisu, executive vice president of KTA SuperStores ($200), and Brandon Kurisu, president of aio Digital LLC ($1,000).
Ballots for the Aug. 13 Democratic primary are expected to be received by mail by July 26.

Sign up for our FREE morning newsletter and face each day more informed.

Sign Up
Sorry. That's an invalid e-mail.
Thanks! We'll send you a confirmation e-mail shortly.