'Sometimes it's better to keep evil alive'
The Retaliators is a 2021 American horror film about a pastor who is searching for answers surrounding his daughter's brutal murder. In doing so, he uncovers a dark and twisted underworld.
Co-directed by Samuel Gonzalez Jr. (Battle Scars) and Bridget Smith (Sno Babies) from a screenplay co-written by Darren Geare and Jeff Allen Geare [as Jeff Allen].
The Better Noise Films production stars Michael Lombardi, Marc Menchaca, Joseph Gatt and Katie Kelly.
Review:
" …to say there's never a dull moment would be a gross understatement. Samuel Gonzalez Jr. and Bridget Smith's film doesn't give its audience any breathing space, constantly chopping between perspectives and timelines. Initially bewildering, The Retaliators grows to be a blunt, bloody and brutally bombastic slice of genre cinema which is a guaranteed crowd-pleaser." Backseat Mafia
"The Retaliators' might well alarm some with its unusual stance on the subject matter, but there's a lot here that's served tongue-in-cheek, a lampooning of machismo and American bloodthirsty fantasy. Hats off too, for a brilliantly done homage to the montage sequences in Rocky IV (1985), furthering the point this is all intended as a horror comedy, an amusing take on American masculinity in crisis and the country's deeply embedded lone hero mythology." Cinevue
"Quite enjoyable when it works within the confines of a brutal, bloody genre effort, the fact that this one comes off quite slowly to get that point and some clumsy exposition to tie it all together do manage to bring the film down slightly." Don's World of Horror and Exploitation
"With an ending which suggests a lesson learned but, shall we say, very much at the elementary school level, this is easy come, easy go entertainment for those who want to enjoy a bit of violence and still feel good about themselves. It may come on like a tough guy but essentially it's undemanding fluff." Eye for Film
"Though the film arguably gets a little too silly for its own good in the third act, Lombardi's performance carries it through from first frame to last, elevating its more formulaic leanings. A boilerplate revenge thriller periodically energised by its punk-rock splatter movie gloss, The Retaliators nevertheless succeeds largely thanks to Michael Lombardi's engrossing work in the lead role." Flickering Myth
"The off-the-wall plotting, unpredictable scares and violent finale all combine to make The Retaliators more than the sum of its parts. Male vengeance stories are nothing new, and neither the film's two directors nor its two writers have anything revolutionary to say on the subject. Instead, it distracts from the contents of the refrigerator (women) with its dark affectations." Horror DNA
"Gonzales Jr. and Smith helm The Retaliators with elan, and the members of the game cast give it their all. The third act is a jaw-dropper, with Chekov's wood chipper in tow." Horror Fuel
"The Retaliators is a chopped salad mess of a film, with a plot that stretches beyond believable, a change of tone between the good guy's introduction and the baddies, countless minor characters, and a bloodbath towards the end. Hmm, suddenly I'm remembering Frank and Zed; and not dissimilarly, this one is lots of fun despite the mess." Horror Obsessive

"We get a good explanation of why the bike gang is moving its drug operation into an idyllic small town, but none for why the community has so many unredeemable degenerates – and, paying close attention, one of the hero's moral decisions leads immediately to the deaths of a bunch of total innocents […] Still, this is a fast, sick exploitation picture that really delivers." The Kim Newman Web Site
" …everything comes together in a splatter-filled confrontation of unhinged revenge and unruly ramification […] Rooted in a wild, Tarantino-esque mash-up of the trashiest tropes to be let loose from genre's underground basement, The Retaliators is – like John's favourite Eighties movie Die Hard (1988) – a Christmas cracker of a film, bringing John and viewer alike true, bloody satisfaction." Projected Figures
"What's most baffling is the apparent moral of the story, as John's hellish journey sees him murder a large amount of people and cause innocent deaths, only to take away that it's okay to be violent in front of his children. When the earlier moments seemingly subverted the idea of revenge, it's disappointing for the film to take steps backwards towards regressive ideas." Reviewing Rodders
"The film was at its best when absolute barmy mayhem is happening, the whole third act taken on its own was a whole lot of fun with some lovely special effects sold well by the competent cast, and a slight awesome feeling that Bishop had somehow improbably become Evil Dead's Ash. The lead up to this final act was vastly different in feel, the transition a little rough." The Rotting Zombie
"From the great characterisation that comes through in the screenplay through to the fact that it is a film that will make you think about what you would do in these circumstances this is a film that needs to be considered one of the films of the year despite the genre that it is in. Add to that an amazing soundtrack […] and this is one cult film I am going to remember for a long time to come." Subculture Media
Release date:
The Retaliators had its world premiere at the 2021 Arrow Video FrightFest in London on 30th August.
The movie will be released in the US and Canada by CineLife Entertainment, and via Trafalgar Releasing for the rest of the world. A worldwide theatrical release is planned for September 14, 2022.
Cast and characters:
Michael Lombardi … Bishop
Marc Menchaca … Jed
Joseph Gatt … Ram Kady
Katie Kelly … Sarah
Abbey Hafer … Rebecca Bishop
Jacoby Shaddix … Quinn Brady
Brian O'Halloran … Obnoxious Guy at Xmas Tree Place
Shannan Wilson … Debbie
Zoltan Bathory … Fang
Ivan L. Moody … Vic
Chris Kael … Decker
Corrie Graham … April
Gigi Gustin … Cynthia
Brian Tronieri … Shop Owner
Cree Kelly … Aunt Jody
Filming locations:
Henderson, Nevada
The Palace of Depression, Vineland, New Jersey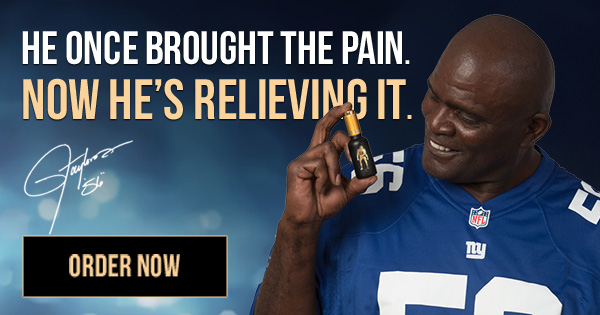 Fun facts:
The soundtrack for The Retaliators features songs by Five Finger Death Punch, Tommy Lee, Papa Roach, The Hu, Ice Nine Kills and Escape The Fate.
Trailer:
MOVIES and MANIA is a genuinely independent website and we rely solely on the minor income generated by internet ads to stay online and expand. Please support us by not blocking ads. Thank you. As an Amazon Associate, the owner occasionally earns a very tiny amount from qualifying linked purchases.
 
 
Related