Jim Henson and Kermit the Frog in front of a mural by Coulter Watt. | Photo courtesy of John E. Barrett, The Jim Henson Company/MoMI.
An exhibition showcasing Jim Henson's eclectic universe arrives in San Francisco.
Jim Henson is synonymous with Sesame Street, The Muppet Show and the beloved characters that inhabit those worlds — from Big Bird and Cookie Monster to Kermit the Frog and Fozzie Bear. Yet, as a new exhibition at San Francisco's Contemporary Jewish Museum highlights, his genius transcended puppeteering.
The Jim Henson Exhibition: Imagination Unlimited runs through August 14. Approximately 150 artifacts tell the story of Henson's more than three decades as a puppeteer, animator, cartoonist, actor, inventor, ad man, filmmaker and even aspiring futuristic nightclub owner.
The traveling exhibition was organized by Barbara Miller, the deputy director for curatorial affairs at the Museum of the Moving Image in New York, which has a permanent installation devoted to Henson. Miller's former MoMI colleague Wendell Walker designed Imagination Unlimited — and continues to adapt the show for venues — while longtime Henson associate Bonnie Erickson, the puppet designer behind Miss Piggy and others, was tasked with posing the two dozen or so characters on view just right.
"The exhibition tries to hit on the key components of not just [Henson's] career, but his collaborations with people," explains Miller. "It's very broad on purpose and shows how varied his career was." (Among Henson's frequent creative collaborators were actor, filmmaker and puppeteer Frank Oz, who grew up in Oakland, and the late writer Jerry Juhl, a graduate of Menlo-Atherton High School.)
Richard Hunt, Henson and Frank Oz performing Ernie and Bert on the set of Sesame Street in the 1970s. | Photo courtesy of John Brown, The Jim Henson Company/MoMI.
Not surprisingly, Kermit the Frog was a requisite for Imagination Unlimited. But MoMI only has one, and not having it on display in New York for the duration of the traveling exhibition (2017 to 2023) was unthinkable. Fortunately, Miller was able to borrow a second Kermit from the Henson family.
While the CJM presentation includes videos — along with puppets, character sketches, storyboards, annotated scripts, photographs and more — an upstairs gallery functions as a screening room for Henson content. As for interactive elements, visitors can experience what it's like to be a puppeteer on TV and build their own Muppet. A mock-up of The Muppet Show set provides a fun photo op.
Imagination Unlimited consists of seven sections, the first serving as an introduction to Henson, who was born in Greenville, Mississippi, in 1936. As a teen, he had an interest in television and film. His entrée into the industry was a gig as a puppeteer with a Washington, D.C., television station.
In 1955, he launched the series Sam and Friends, which featured his Muppets, a portmanteau of "marionette" and "puppets." Henson's characters subsequently appeared on Today and The Jimmy Dean Show as well as in ad campaigns (the popular Rowlf the Dog was created for a dog food commercial).

The "Experiments" part of the exhibition — which Heidi Rabben, the CJM's senior curator, says was particularly illuminating for her — delves into Henson's early filmmaking pursuits. His 1965 short film Time Piece earned Henson his only Oscar nomination. Around then, he also conceived of Cyclia, an immersive convergence of music, dance and imagery. Described by Henson as "the entertainment experience of the future," it never materialized, but Imagination Unlimited features a faceted wall based on his vision for the nightclub's interiors.
Henson, David Bowie and Jennifer Connelly on the set of Labyrinth. | Photo courtesy of Sesame Workshop/MoMI.
The next two sections focus on Sesame Street, which debuted in 1969, and The Muppet Show, which arrived in the mid-'70s. By the 1980s, Henson had "achieved a lot of renown and success," says Miller. "It was clear to him that he had a stage — and a responsibility to do something positive." During this decade, between the fantasy films The Dark Crystal and Labyrinth, the TV series Fraggle Rock premiered. "He infused Fraggle Rock with a very overt sense of: We all need to come together to make the world a better place."
"I didn't pick up on this as a child," says Rabben, "but his mission with Fraggle Rock was to promote world peace. Now, reflecting on it as an adult and watching it again, it has a strong message about coexistence. It feels relevant today." (Earlier this year, AppleTV+ issued a reboot, Fraggle Rock: Back to the Rock.)
Imagination Unlimited concludes with a look at projects Henson was involved with at the time of his death in May 1990, at age 53, from a bacterial infection. "He was such an inspiration and innovator," says Rabben. "He gave so much to the world — and still does, even in his absence."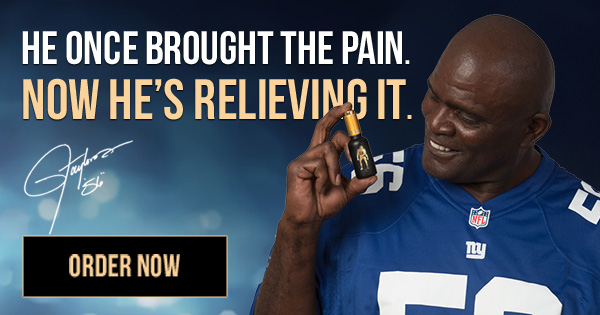 For many museumgoers, the exhibition will no doubt be both nostalgic and enlightening. "I hope they get to visit in person with some old friends — characters that have been a part of their lives for a long time," says Miller. "And that they come away with a richer sense of his contributions — a broader picture of Jim Henson as an artist."
The Jim Henson Exhibition: Imagination Unlimited
The Contemporary Jewish Museum 736 Mission Street, San Francisco Through August 14. | thecjm.org
Related